Once the snow melts and it's finally nice enough to be outside, we do lots of grilling for dinner. And by we, I mean my husband does. On those nights, I'm in charge of the veggie side and sometimes a starch, but lately we've been trying to keep things healthier without the starch (let's face it, brown rice just isn't good). While I love an easy steamed broccoli, I try and mix it up with new sides, which I usually find on Pinterest and other blogs I read. So the other day I bought some brussels sprouts and went on the hunt for a new recipe, which led me to this recipe from Skinnytaste. If you haven't tried her recipes yet, you're missing out. This will definitely be one of our new go-to veggie sides – enjoy!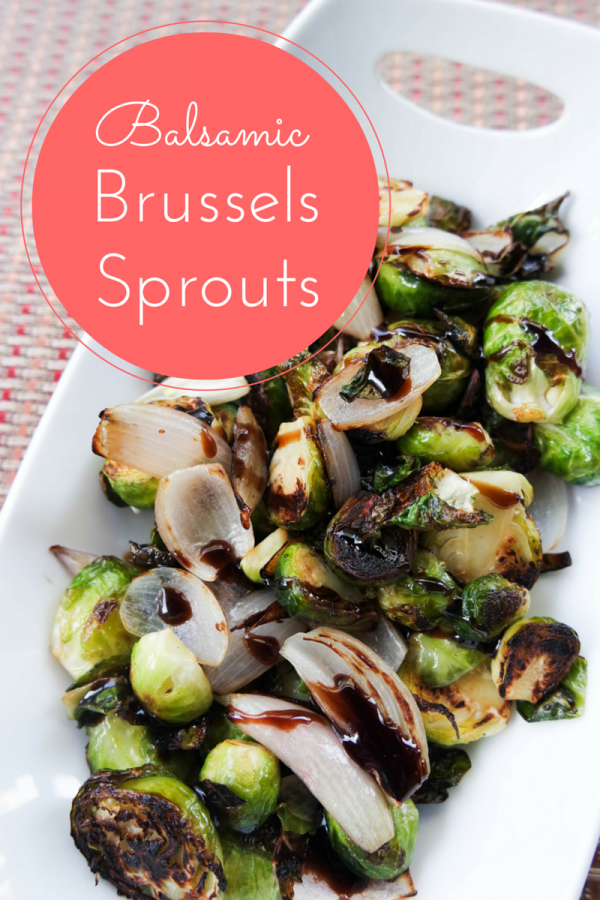 Ingredients
2 tbsp olive oil
1 lb brussels sprouts
3 shallots
salt and black pepper to taste
1 tbsp balsamic glaze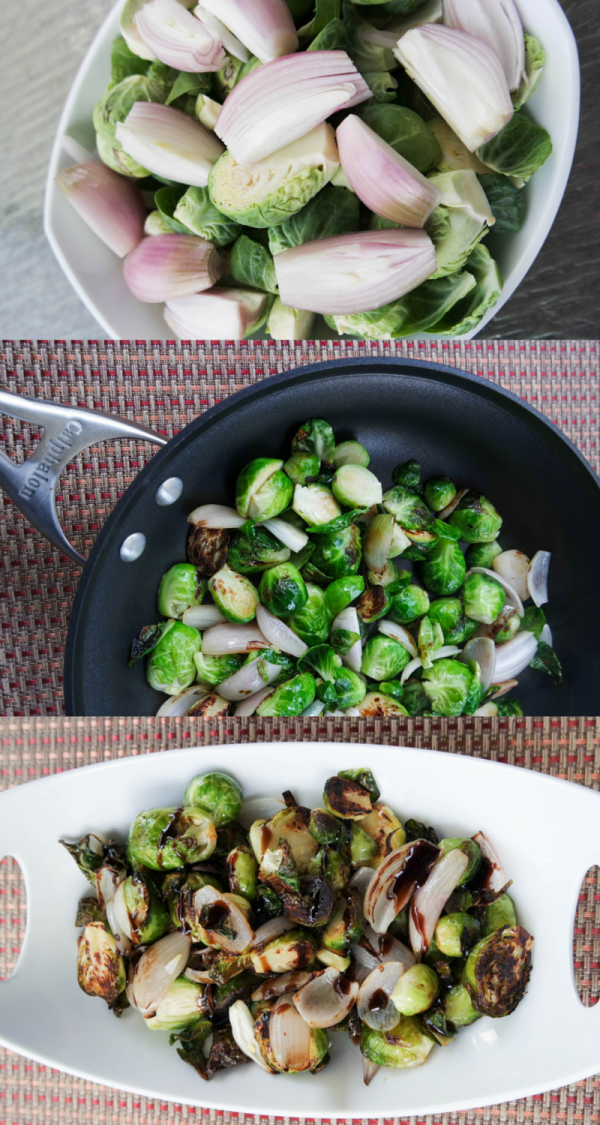 Directions:
Preheat oven to 425°F. Trim and halve brussel sprouts. Peel shallots and cut into thick wedges (I quartered them).
Heat an oven-safe nonstick 12-inch sauté pan over medium-high heat and add olive oil, brussels sprouts and shallots in one layer. (If you don't have this type of pan, you can transfer to a baking sheet when it comes time to bake in the oven.)
Let the brussels sprouts and shallots cook undisturbed for about 3 minutes until they start to caramelize. Turn occasionally for an additional 2-3 minutes until golden all over.
Transfer to the oven and roast for 8-10 minutes, until softened a bit but still slightly al dente.
Drizzle with balsamic glaze, toss and serve.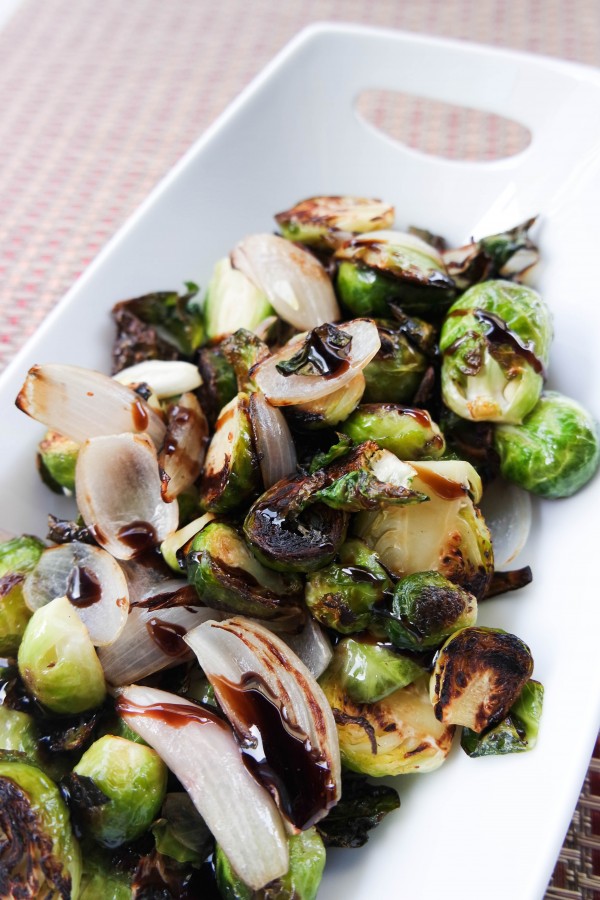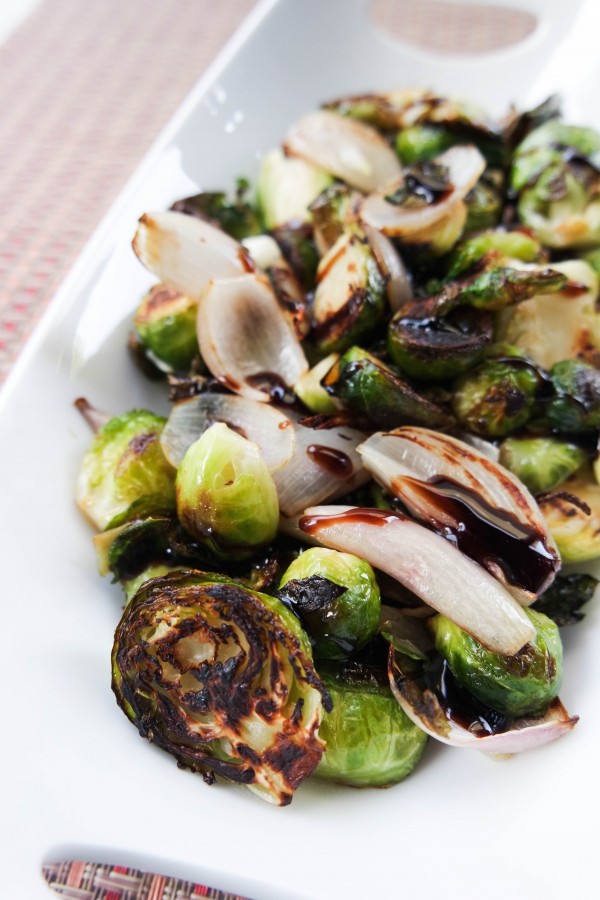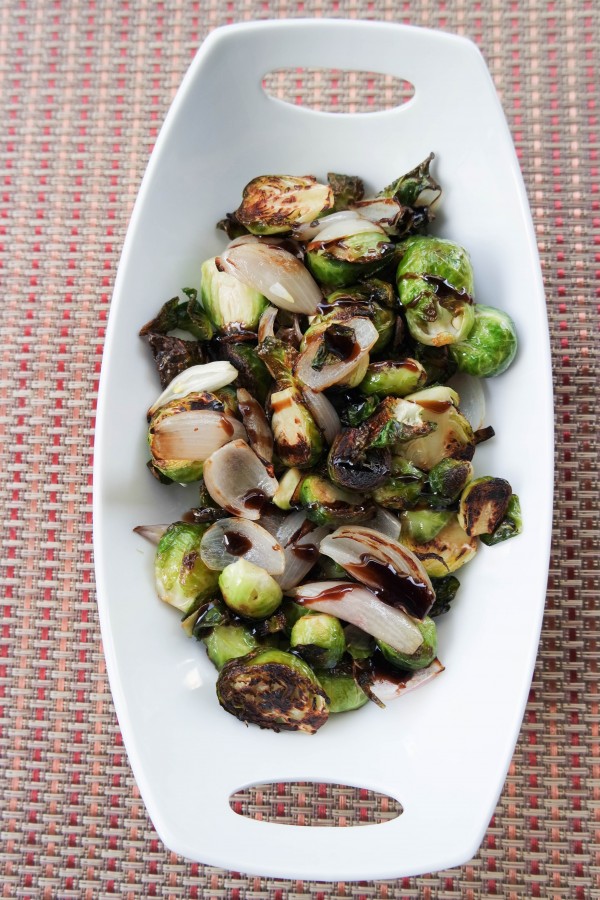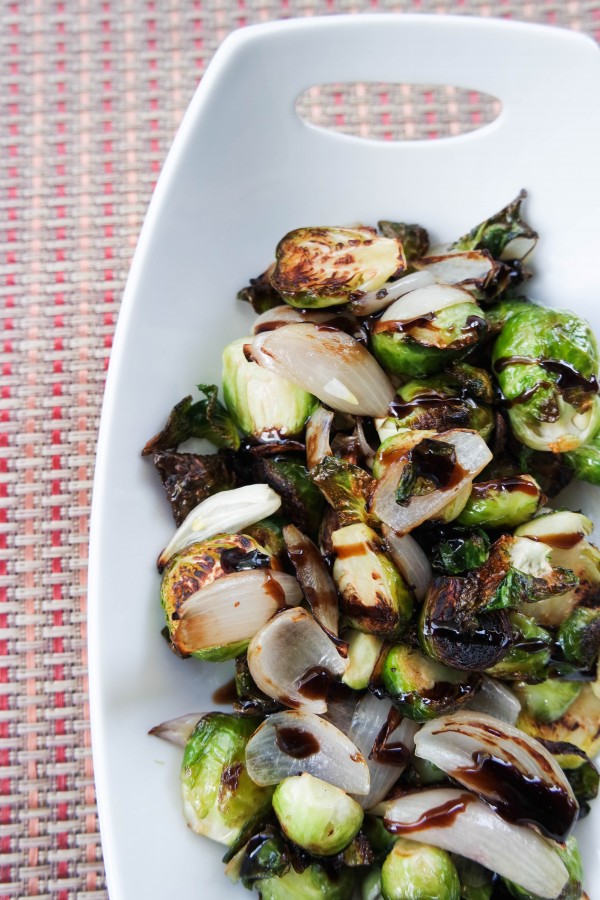 What are your favorite veggie side recipes? Let us know in the comments below!