If you haven't heard yet, today, July 29, is National Lipstick Day. In celebration, I'm sharing some of my favorite lipstick colors from Cate McNabb Cosmetics, along with some useful tips and tricks.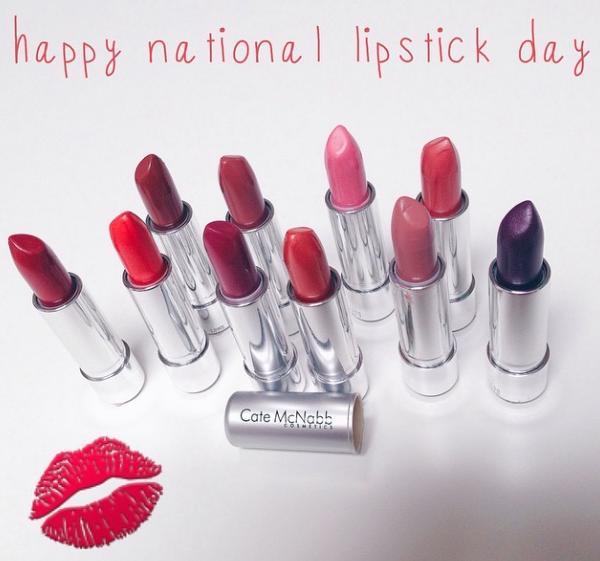 Cate McNabb lipsticks come in 15 intensely hydrating, trendy shades, from Cate, a blue-based fuschia pink, to Red Red Wine, a pink-based satin merlot. Each lipstick offers full-on, long-lasting color, and feature ingredients like shea butter and sunflower seed oil to leave lips feeling soft and nourished. Better yet, they're also paraben-free, cruelty-free and derived from natural ingredients.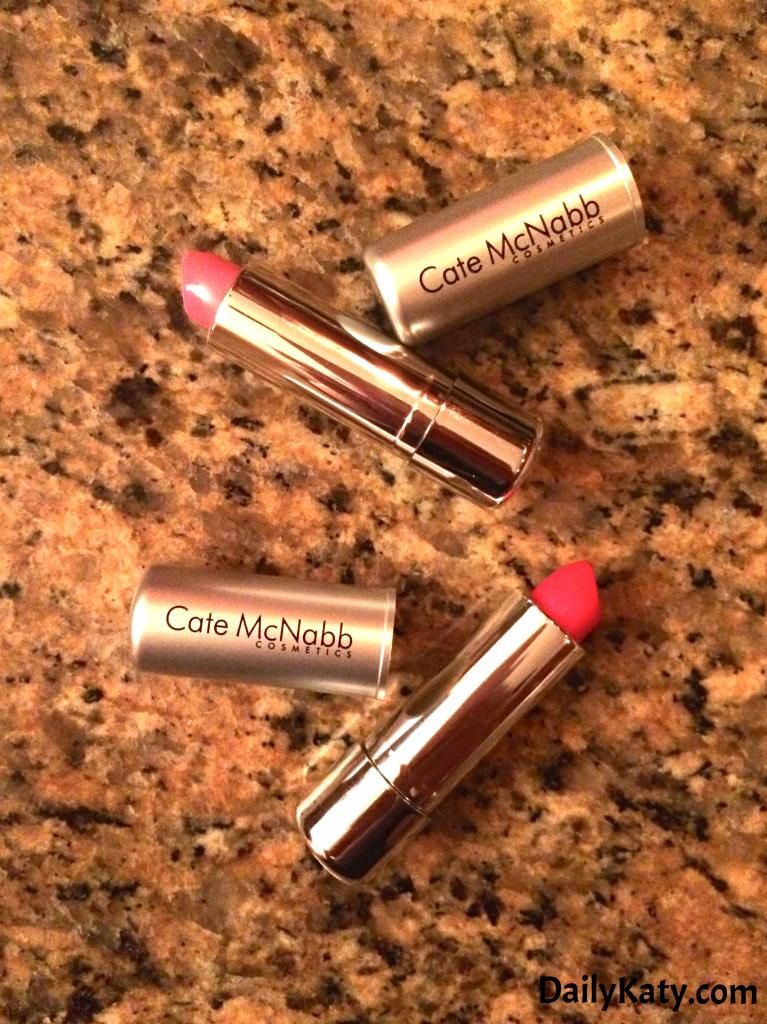 My personal favorites from the Cate McNabb lipstick line are Fetch Pink, a true satin pink, and Clementine, a frosted, mid-tone orange, both shown above.
Wearing lipstick allows you to showcase your personality, beauty and style. To make the most out of your lipstick, try the tips below from Cate McNabb:
Prep your Pout: For the smoothest, most even application, exfoliate your lips with a sugar scrub and then apply a thin coat of your favorite lip balm. Wait 5-10 minutes after applying the lip balm to use your lip color.
Prolong your Wear: Create a look that doesn't feather by outlining your lips in a slightly darker shade of lip liner. If you want to intensify your lip color and have it stay put all day, fill in your lips with the liner and layer the lipstick on top!
Application: Begin by applying a small amount of lipstick to the center of your bottom lip, then spreading it by pursing your lips together. Carefully apply to your cupid's bow by pressing the tip of the product to the left point and dragging it down and to the right. Do the same going from right to left, creating a small "x" to fill in the points of your lips. Then, carefully apply the product to the rest of your lips, using the edge to get as close to the border as possible. For the smoothest lines, smile while you apply!
For Better Control: If you have smaller lips or simply have trouble applying directly from the tube, try using a brush for more control.
Cate McNabb lipsticks can be purchased for $16 each. To learn more about the entire Cate McNabb Cosmetics line of mineral makeup, all of which is made with better-for-you ingredients, visit CateMcNabbCosmetics.com and follow the brand on Facebook, Twitter, Pinterest and Instagram.
What's your favorite lipstick? Let us know in the comments below!
**This article was previously published by me on Examiner.com