Ever since our wedding, I've been on the hunt for the perfect blue dress, similar to the color my bridesmaids wore. I found exactly that last summer – this lace midi dress, which was under $90. It's a near-exact dupe for the popular Self Portrait Azaelea dress, minus over $200. I was tempted to grab another color when they launched fall colors… and now it's back again with new colors for spring. They finally have the periwinkle color I'm wearing below back in stock, along with white (great for brides!), black and several new colors, eggplant, lilac, mint, navy and red.
This dress tends to sell out in various colors and sizes, but just keep checking back on Nordstrom until what you're looking for is there. I've found that they are continually restocked and it just takes a bit of patience if you have a specific color in mind. But if you see the one you want, grab it before it's gone! They are constantly launching and replacing colors, so you don't want to miss your chance. I recommend you size up if you're between sizes (I'm 5′ 8″ and got a medium). If you're unsure of your size, you can easily order two thanks to Nordstrom's free shipping & returns.
While I personally think the cut of this dress is flattering on anyone, if it's not for you, try this one. It's the same brand, same price, but an off-shoulder ruffle style that comes in pale yellow and white. It's a strong contender for an early summer wedding I'm attending! Along with that dress, I also tracked down lots of similar options to shop via the links and widget below. Click through the links because many of them have several color options available and are at pretty low price points. If you find any others, leave them in the comments for everyone to see!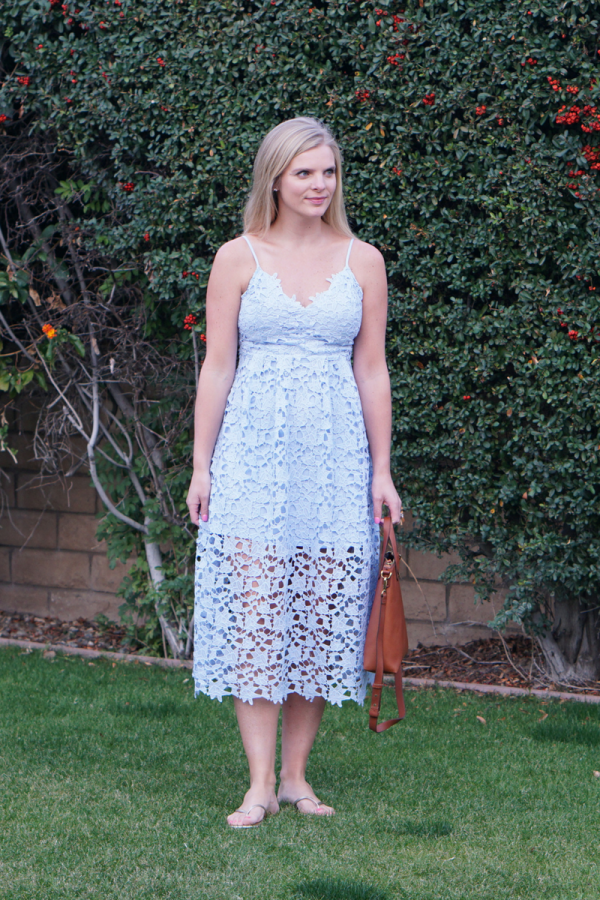 Shop the Look:
**& lots of similar versions below!**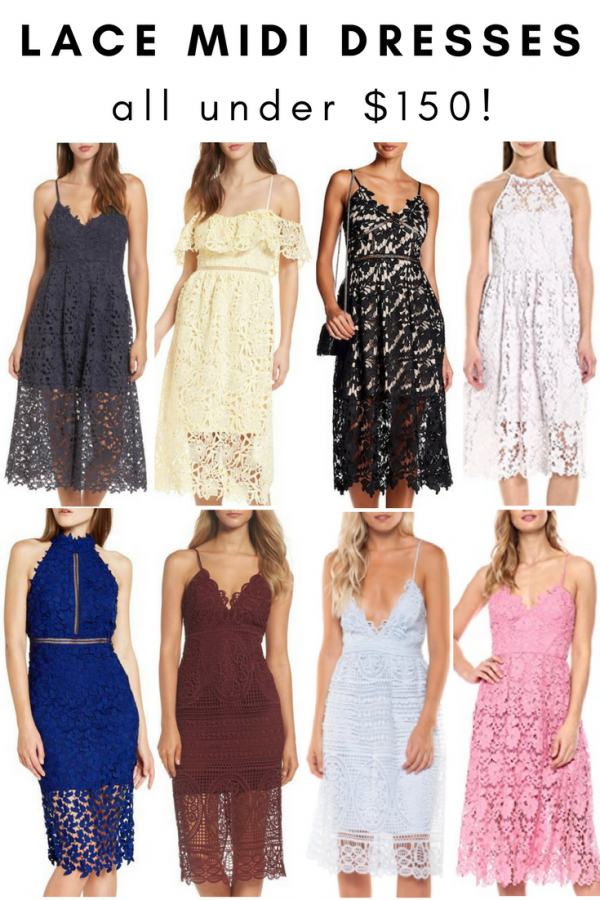 Shop the Dresses:
Top: Navy / Yellow / Black / White
Bottom: Blue / Burgundy / Light Blue / Pink
**note that most of these come in lots of colors!**