I love glitter nail color because it can be worn in so many ways. You can wear it on its own for a special occasion like I did on New Year's Eve, or you can layer it over your favorite shade. Lately I've also been loving the statement nail trend, where you paint one nail with glitter and leave the rest in a neutral color.
I usually love a sparkly gold glitter polish, and SpaRitual offers that and so many other glitter nail lacquers that are both vegan and 5-free. Shel Pink, SpaRitual and Slow Beauty founder, has five must-have glitter looks for 2015, perfect for both everyday or special occasions.
Gold: Soul / White: Snow Globe / Pink: Beyond Love
According to Shel Pink, "These five SpaRitual glitters are the perfect complement to showcase your personal style for 2015." In addition to these colors, SpaRitual has lots of other great glittery shades, and I can't wait to try out more of them,
For more on SpaRitual, visit SpaRitual.com or follow the brand on Facebook, Twitter, Pinterest and Instagram.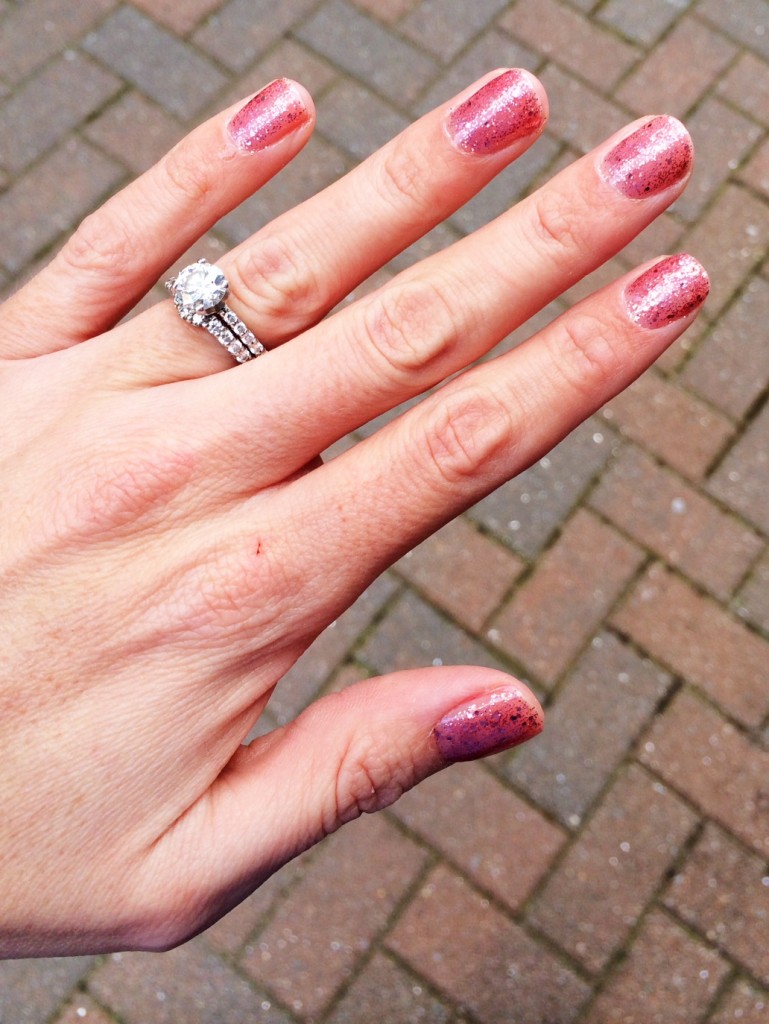 **Disclosure: While I was provided samples for review, all opinions are my own.**