If you've been following my Instagram, you've been getting regular pic updates of our nine-month-old mini bulldog, Hank. But it's been a while since I posted pics on the blog, so in the spirit of Halloween coming up this Friday, I'm sharing some adorable puppy shots of Hank in his Halloween costumes and sweaters from Party City.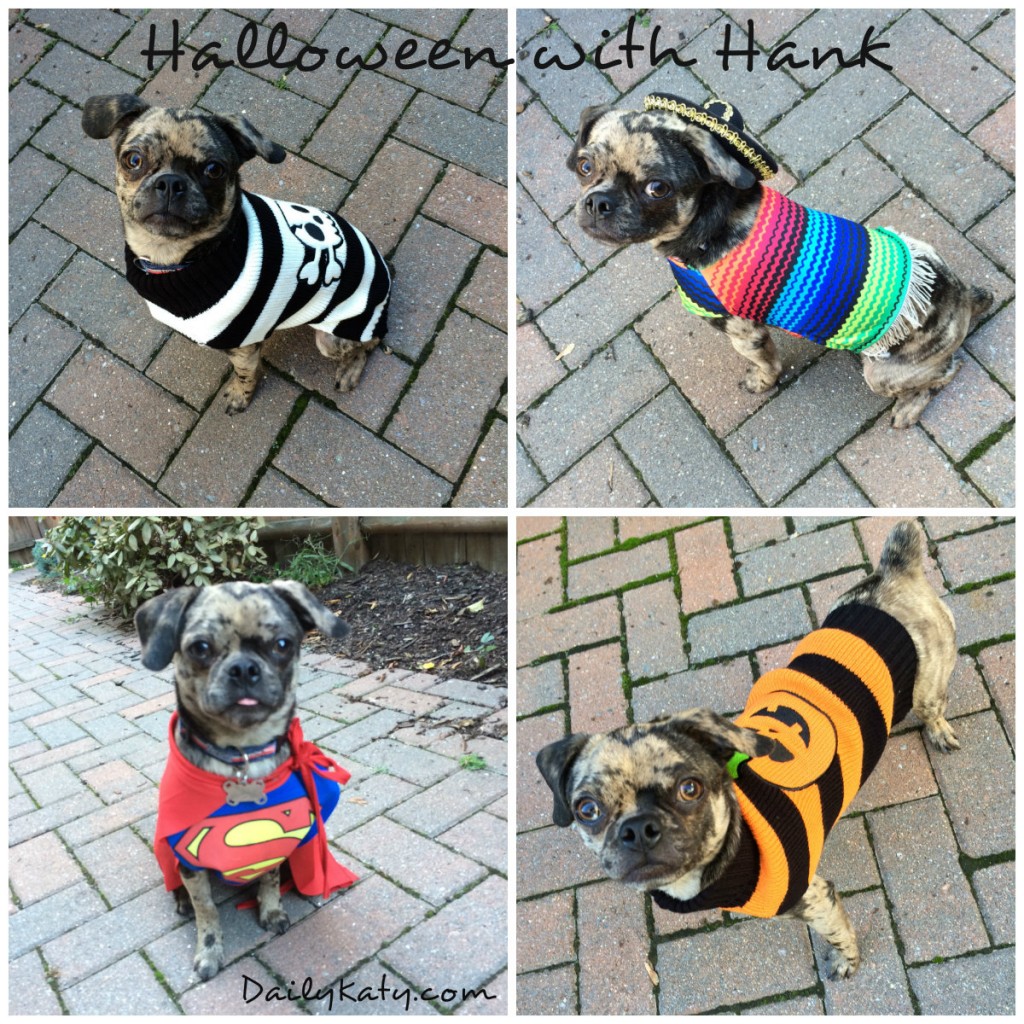 Party City has so many perfect Halloween costumes for dogs and I couldn't resist making Hank try them all on this past weekend. It took a lot of treats, but luckily he loves treats more than he dislikes being dressed as Superman. Now we just need to get him to a Halloween party this week or weekend! Next year we're definitely participating in the Boston Canine Promenade (click for pics of other dressed up pups!).
Don't have a costume for your pup yet? There's still plenty of time to head over to your local Party City or PartyCity.com. Hank's costumes are the Striped Pumpkin Dog Sweater, Striped Skull Dog Sweater, Amigo Dog Costume and Superman Dog Costume. There are so many options that it was so hard to pick just a few out – everything from Ninja Turtles and Where's Waldo, to Pirates, Princesses and Dinosaurs.
What are you dressing your dog as for Halloween? Let us know in the comments below!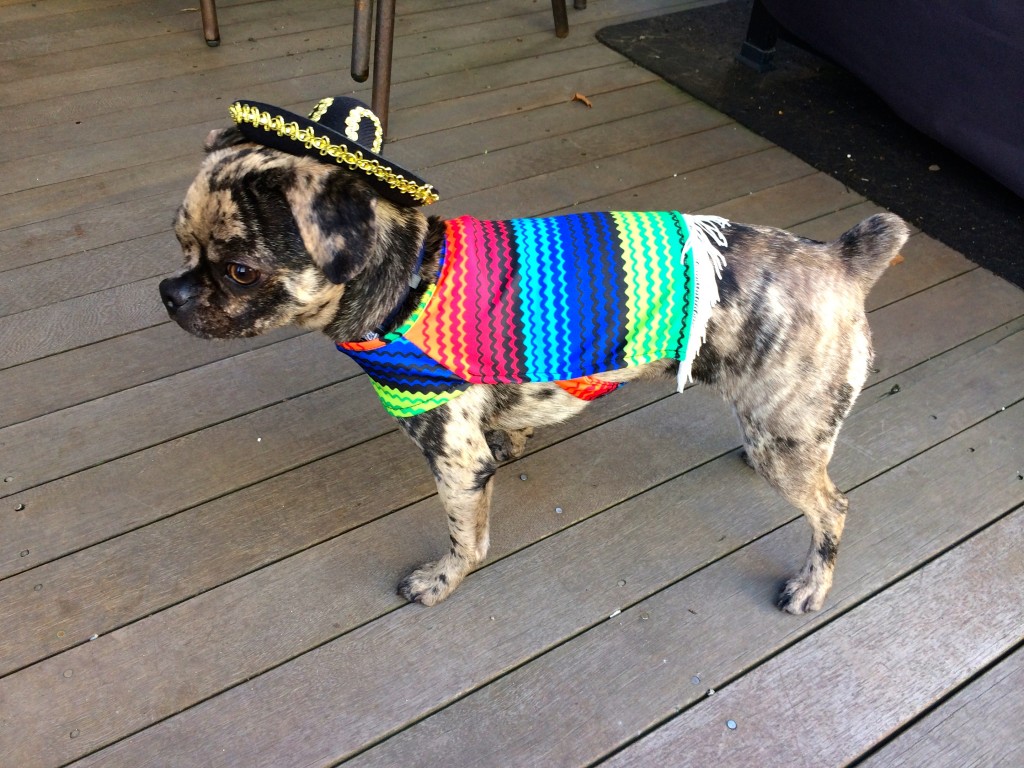 **While I was provided samples for this review, all opinions are my own.