One of my favorite things about the holiday season is picking out and sending our our cards. We always go with photo cards with a picture of my husband and I, so I was excited to switch it up this year and use a pic of Hank instead!
Yesterday I dressed him up in some fun holiday outfits Party City sent Hank. You might remember that Hank had some pretty amazing Halloween costumes from Party City too – they have a great dog costume section and everything is pretty affordable too.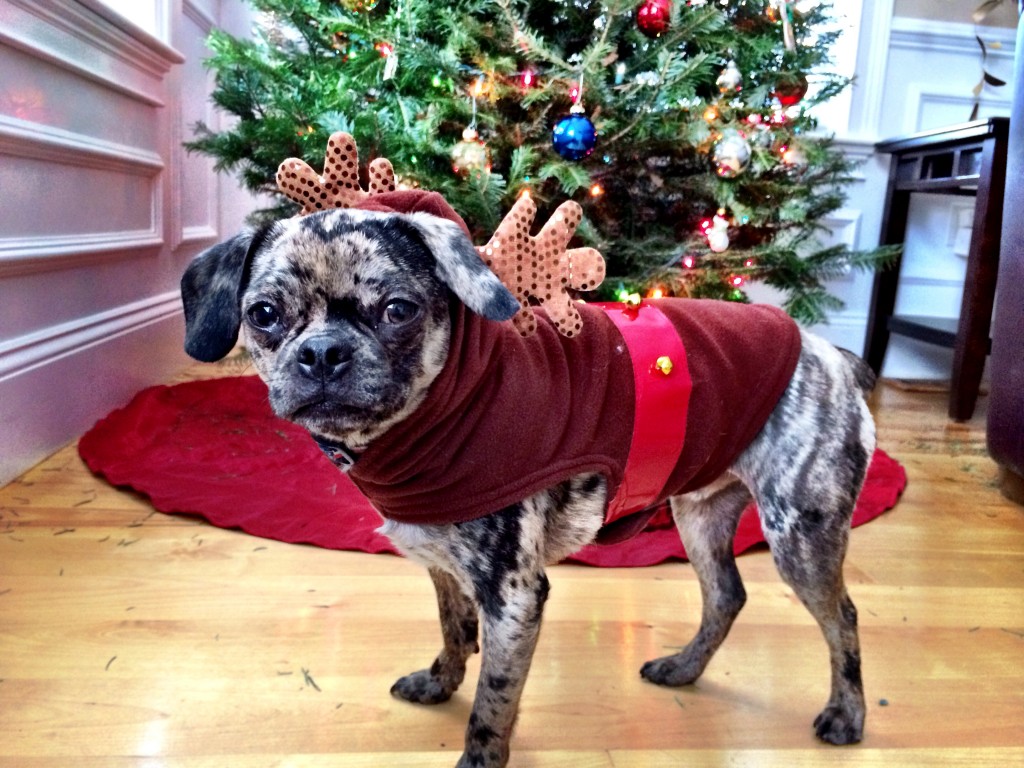 You're probably thinking… poor Hank. But I swear he loves the reindeer costume because it's essentially just a fleece sweatshirt. And he seems to love sweaters too now that it's cold outside and he's just a little 12 pound nugget. He always sticks his tongue out when he's tired, so you can tell he was pretty sleepy during these pics!
There are more pics of Hank's holiday outfits from Party City below – and you can buy these for yourself on PartyCity.com using these links: Reindeer Costume ($12.99), Candy Cane Sweater ($9.99) and Christmas Bandana Collar ($6.99).
Come back to the blog for more holiday posts featuring Hank – there will be everything from ugly Christmas sweaters for pups to dog gift guides.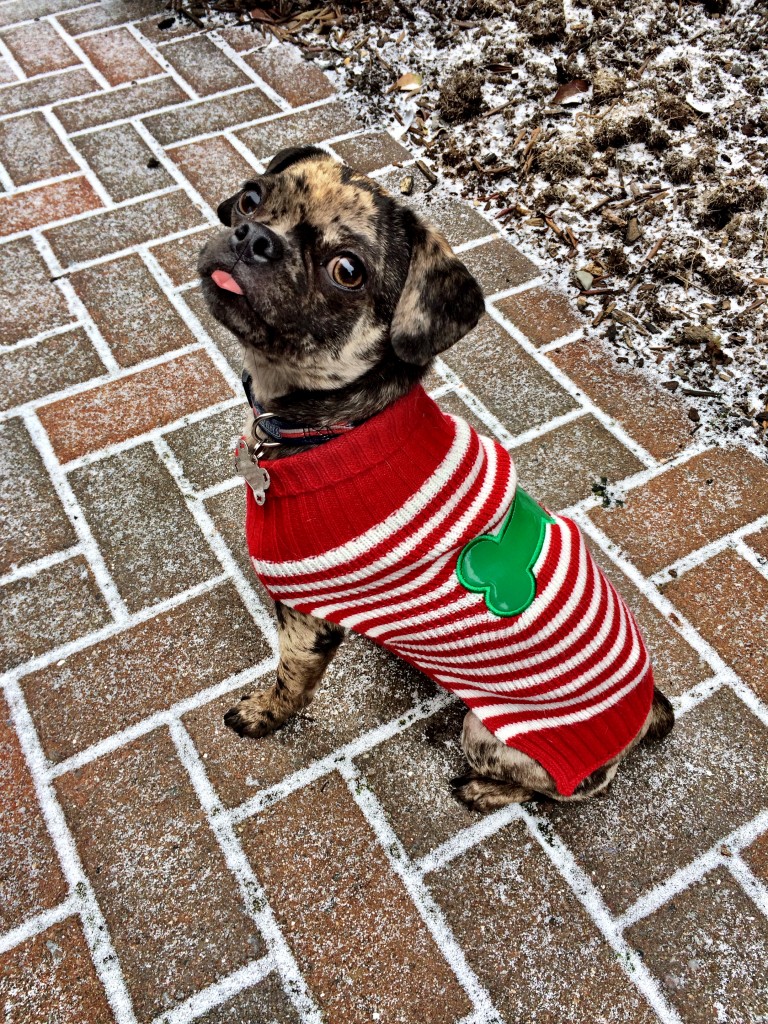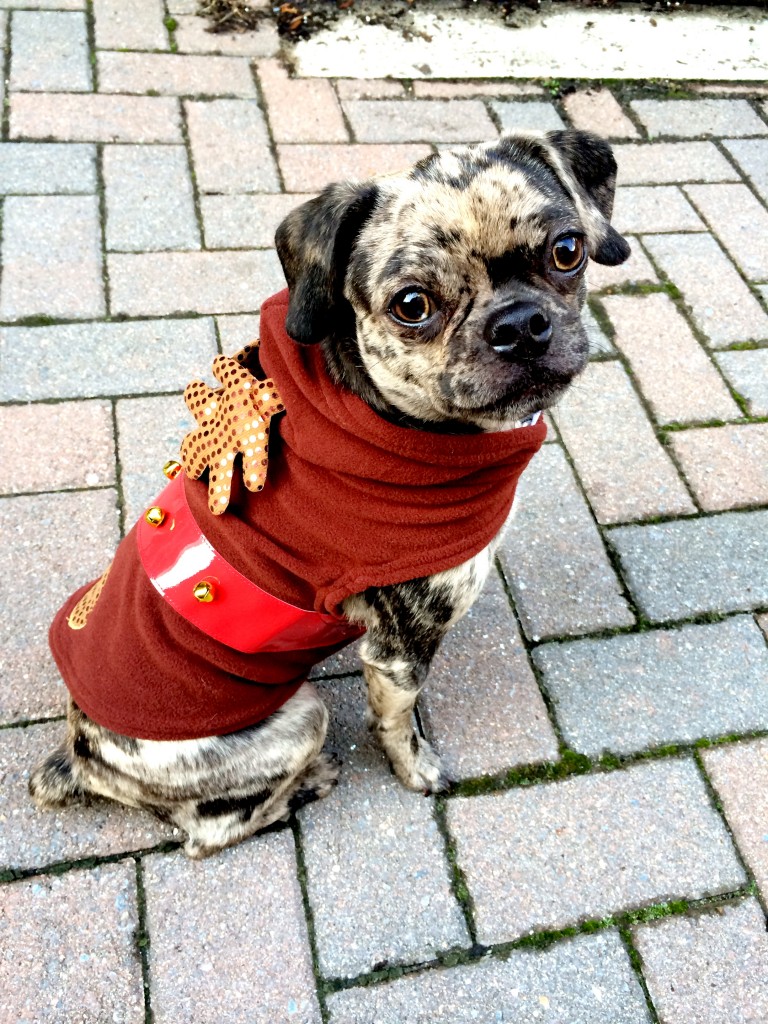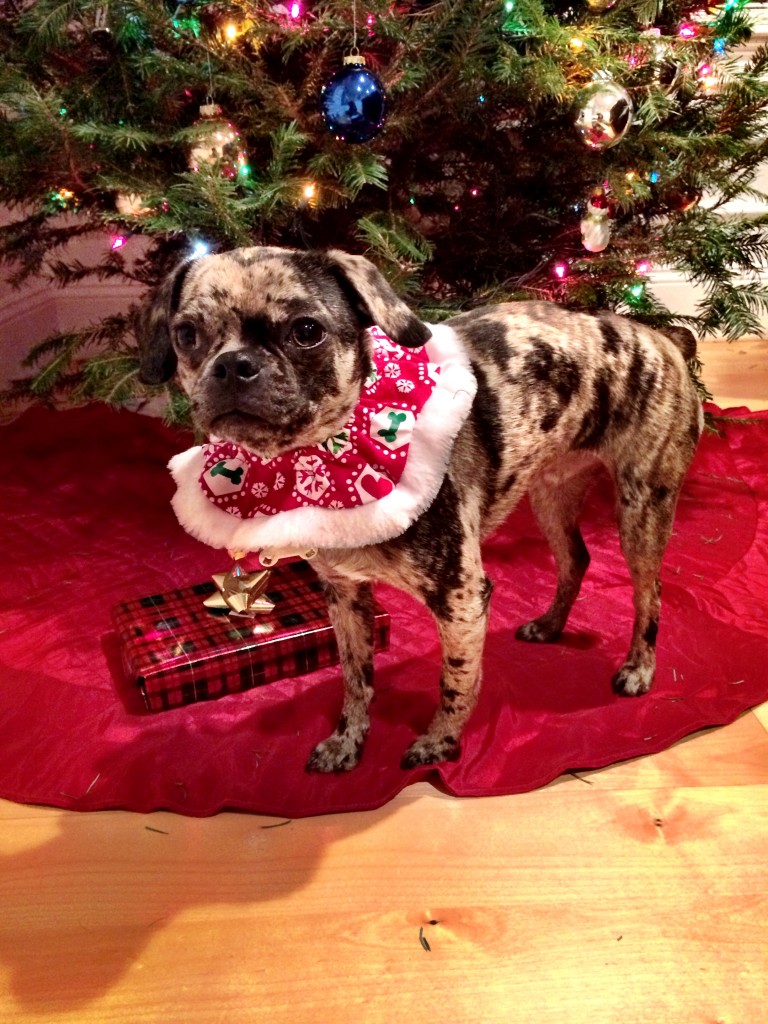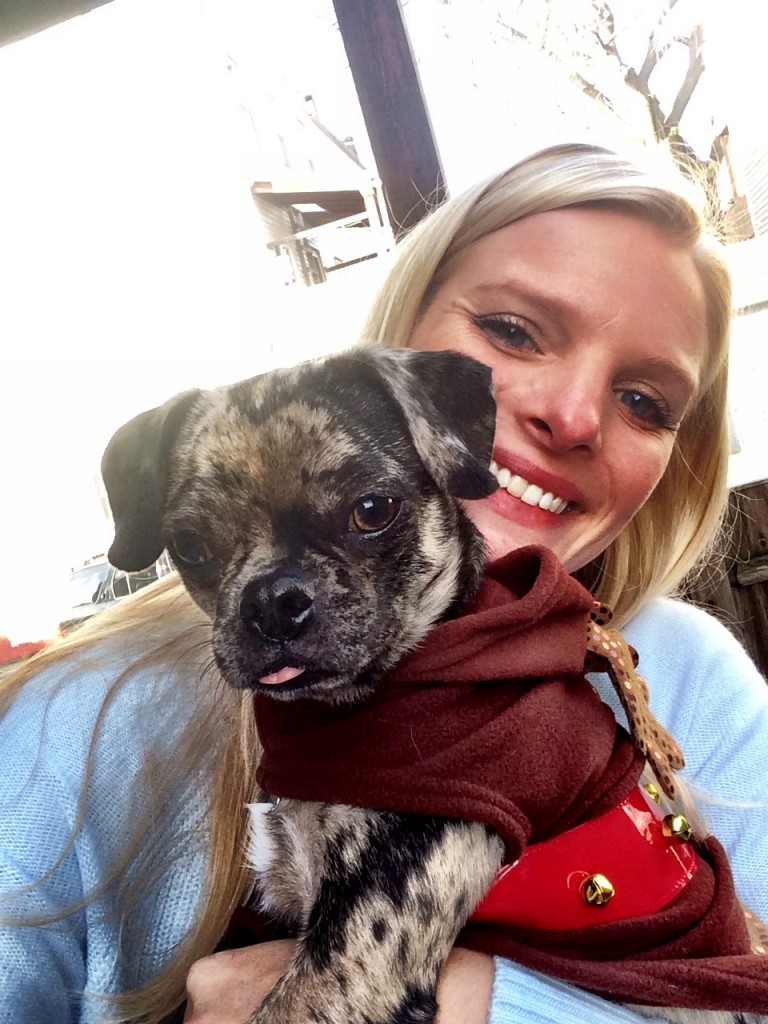 **Disclosure: While I was provided samples for this post, all opinions are my own.