If you've been following my blog for a while, then you know that I love Skinnytaste recipes. And while I wish I could be as talented in the kitchen as she is, I settle for recreating her recipes and sharing with you on my blog from time to time.
For my husband's birthday BBQ I tried out Skinnytaste's Summer Macaroni Salad with Tomatoes and Zucchini and also made my own Lemon Dill Orzo Salad as sides. I love a good macaroni salad and this is a healthier version of a traditional side dish, which incorporates more veggies and uses ingredients like Greek yogurt and Dijon mustard to replace some of the mayo. In the photos below I added a tiny bit extra of the dressing mixture, but it's definitely not necessary.
This macaroni salad also makes for great leftovers. Check out the recipe below and enjoy!
Ingredients:
16 oz uncooked elbows
4 cups grape tomatoes, cut in half
2 cups (1 small) zucchini, sliced and quartered
1/2 cup red onion, finely chopped
7 tbsp light mayonnaise
2 1/2 tbsp red wine vinegar
2 tbsp fat free Greek yogurt
2 tsp Dijon mustard
1/4 tsp oregano
1/4 tsp garlic powder
Salt and pepper to taste
Directions:
Cook pasta in salted water according to package directions. Drain and rinse with cold water.
In a medium bowl, combine onions, mayonnaise, vinegar, yogurt, mustard, oregano, garlic powder; mix well.
Add tomatoes (and any juice from the tomato), zucchini, pasta, salt and pepper to taste, toss well and place in a large bowl.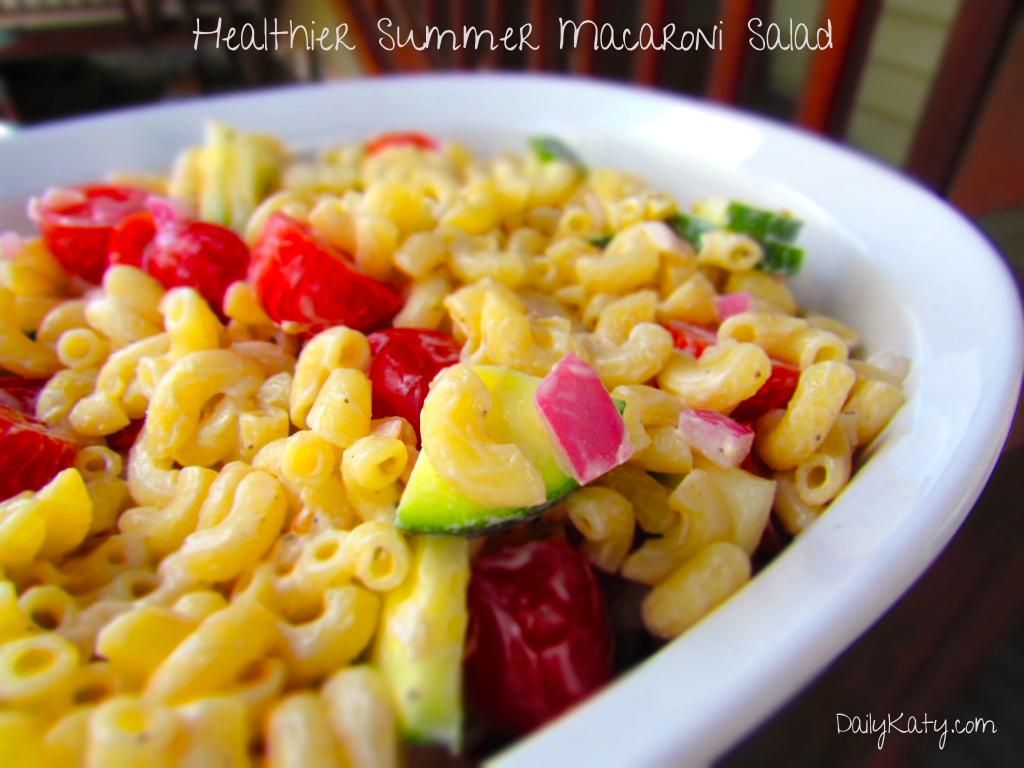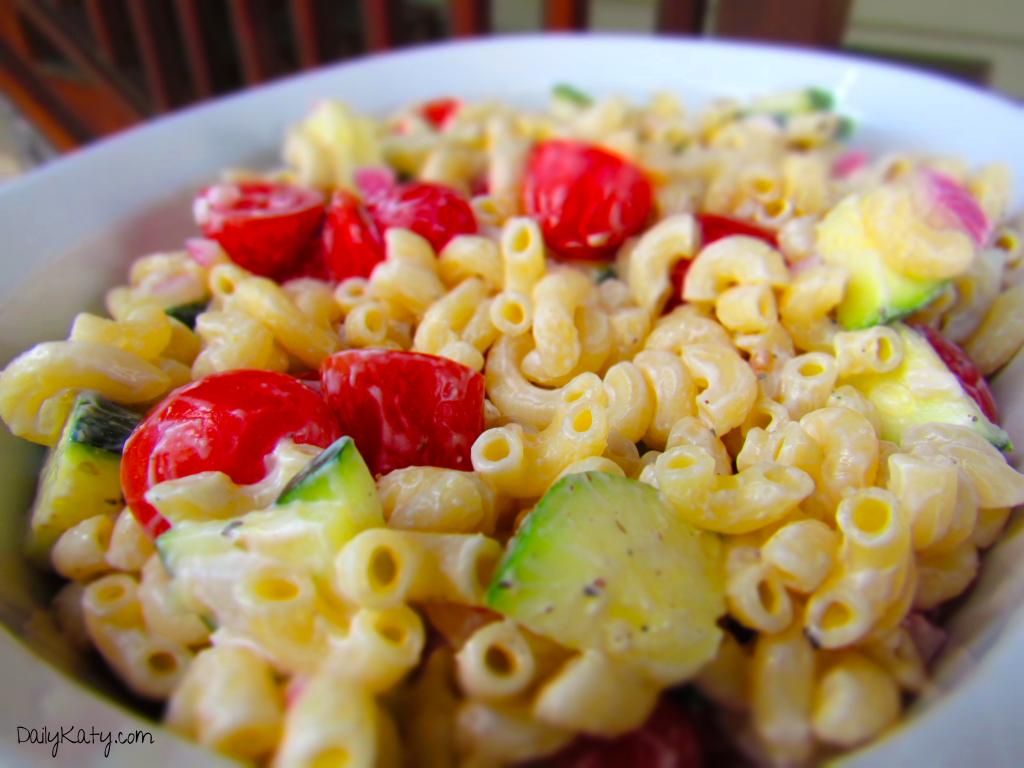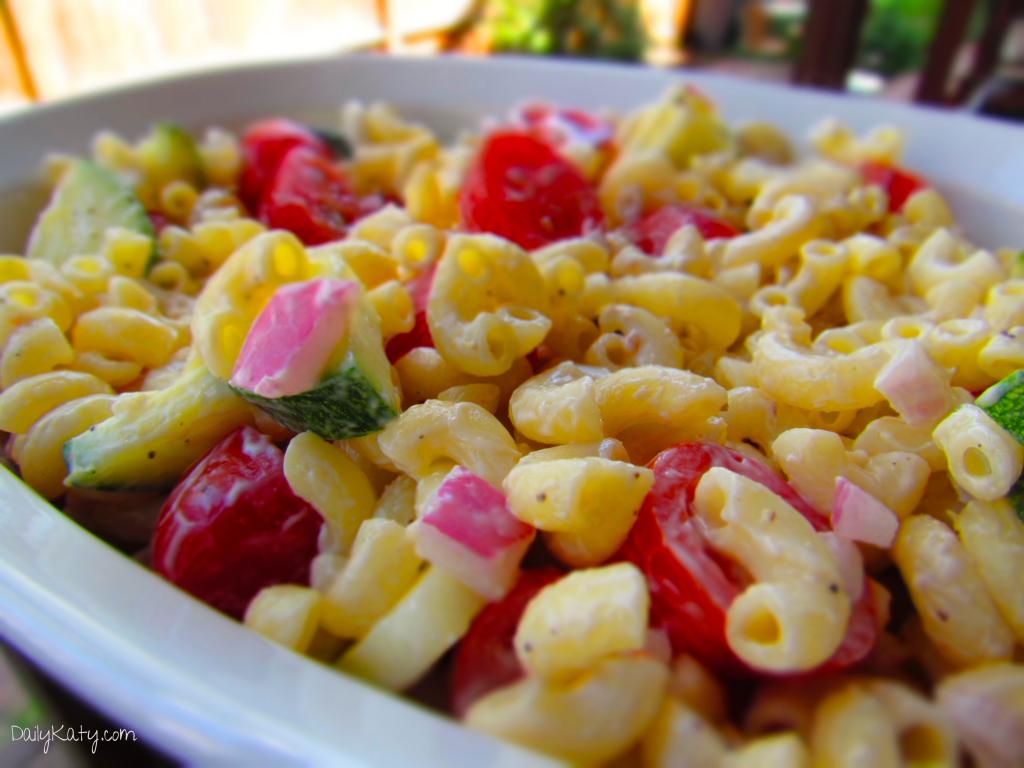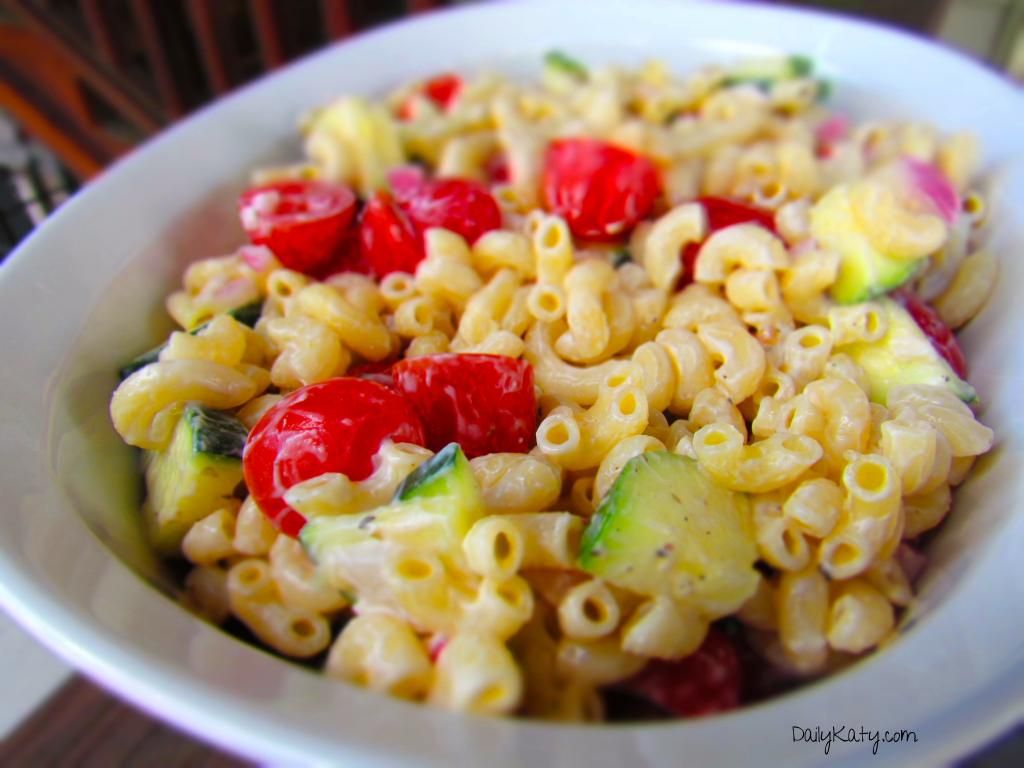 What are your favorite summer bbq sides? Let us know in the comments below!