More holiday gift guides are on the way, but after spending the day off from work with Hank, I thought it was a good time to share some dog-related holiday news. The American Kennel Club (AKC) sent Hank some pretty amazing sweaters from their Pet Sweater Holiday Collection by BH Pet Gear. He's been loving sweaters and jackets this winter, so these have already come in handy. Plus, he's going to look so festive at all of our holiday events. You can pick these up at retailers nationwide for $12.99 each, such as Groupon and Amazon.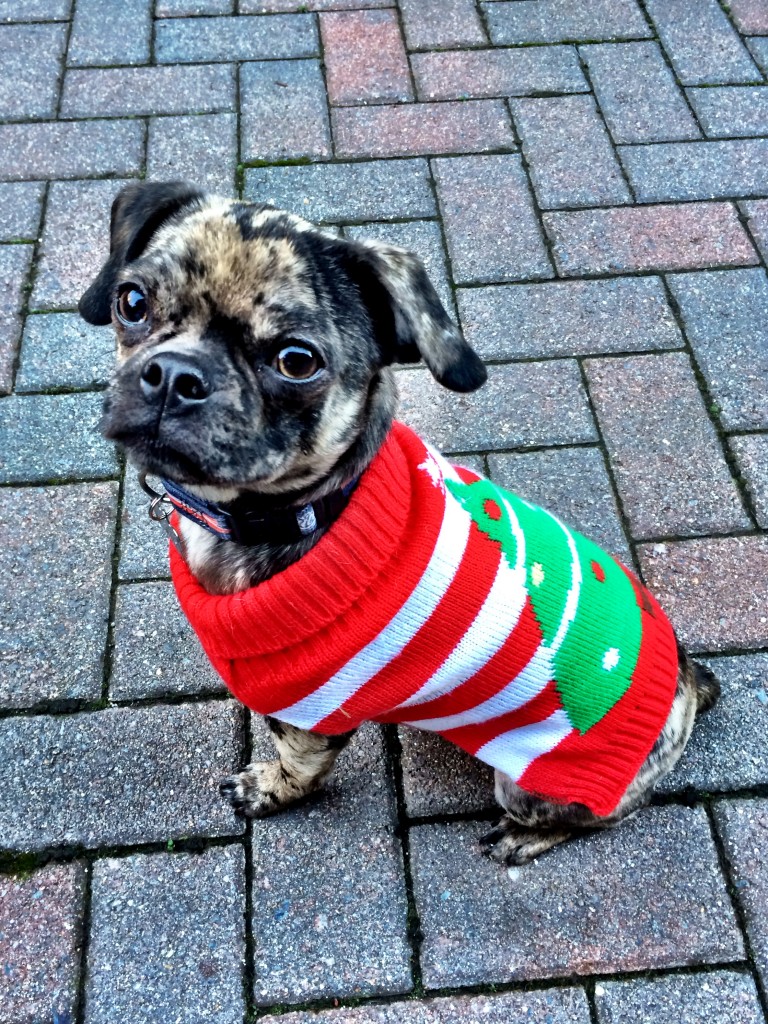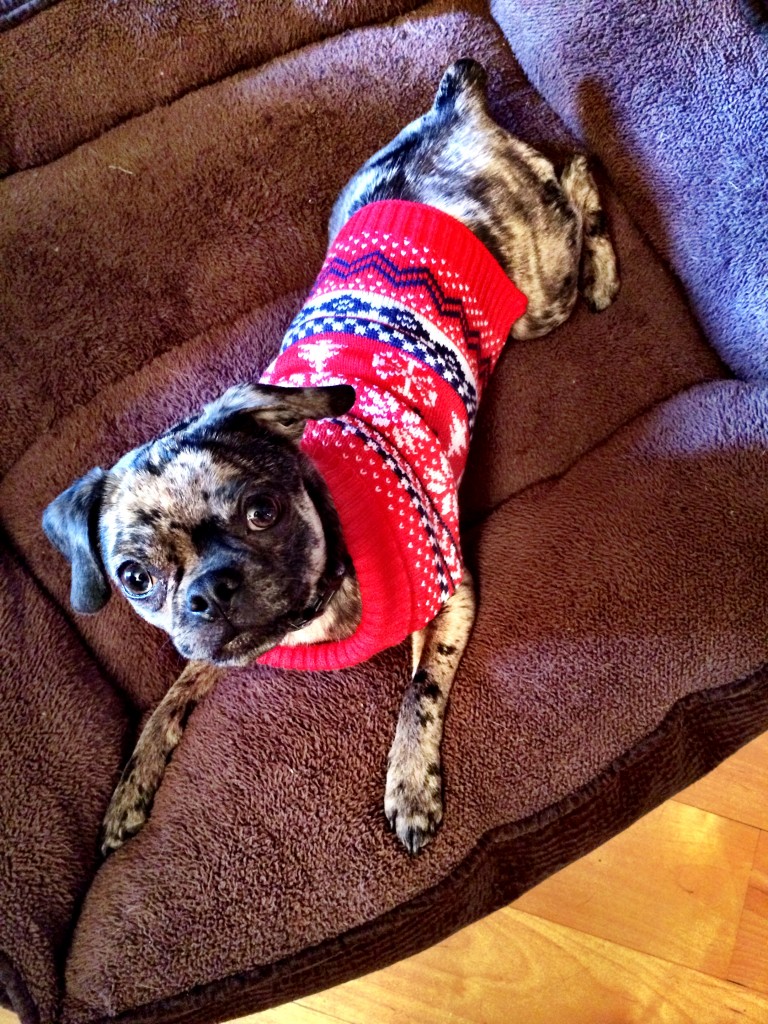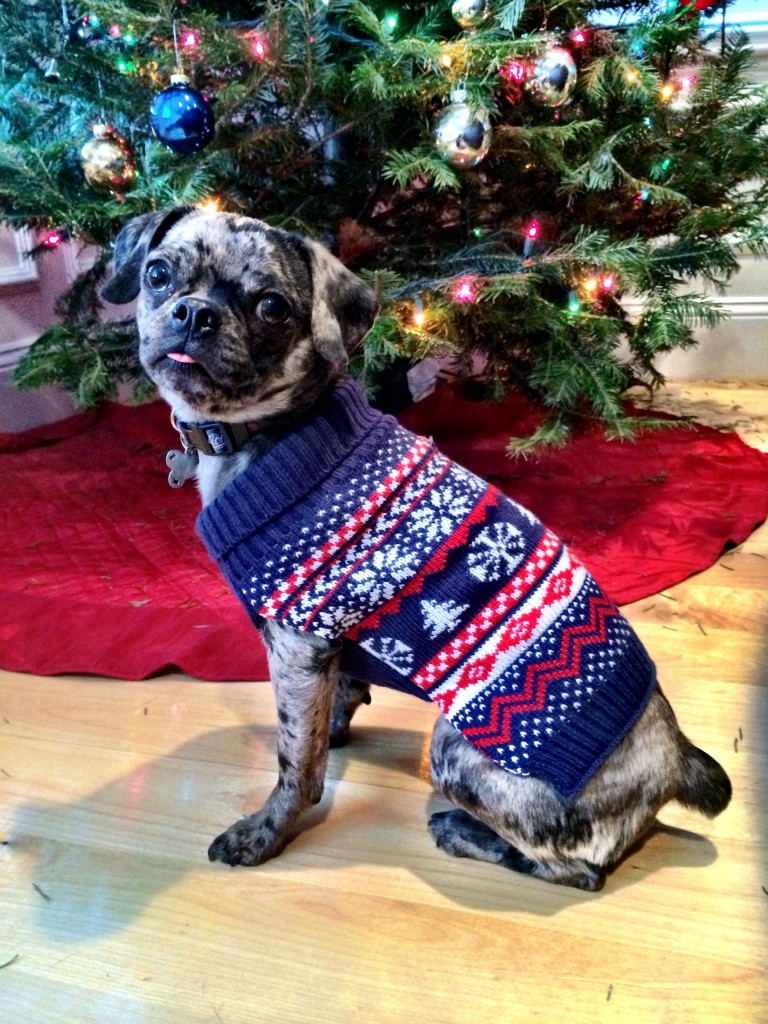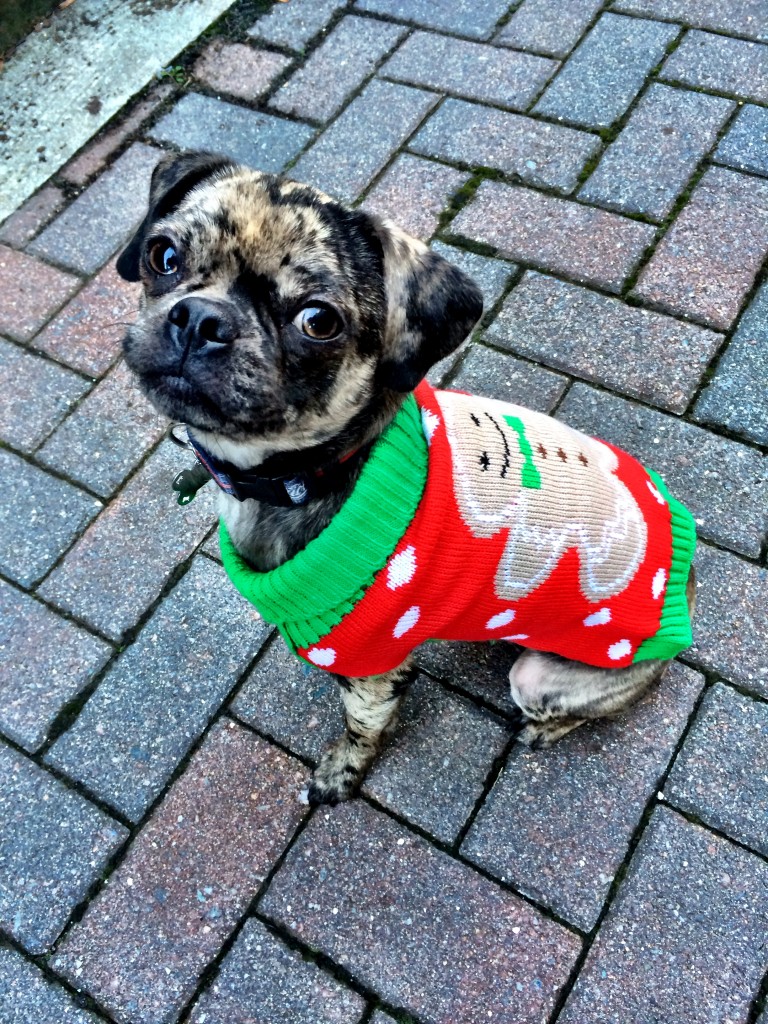 According to VetIQ, the vet-recommended line of pet prescription medications, 85% of pet owners say their pet was nice, not naughty this year. Hank was definitely naughty at times, but still the perfect addition to our family since we  got him in April. So let's just say he's getting a lot of presents this year. Check back for two gift guides just for your pup!
**Disclosure: While I received samples for review, all opinions are my own.