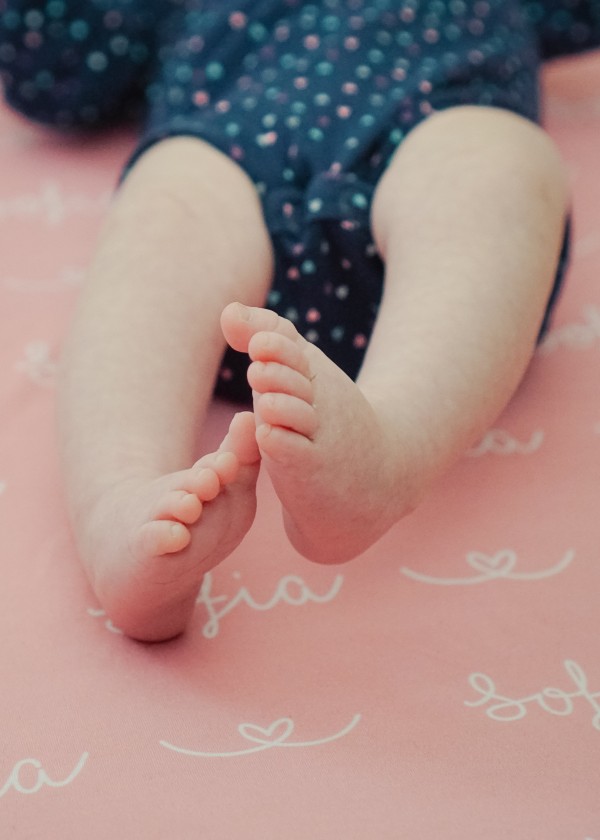 If you've been following along very closely, you may have noticed that following last year's blog redesign, I casually added in a "Baby" category. And then… I barely kept up with my blog between the summer and holiday season and then again at the beginning of this year. Well, things didn't go quite as planned – I had many plans for content that is either half-written or still in my head – for good reason… I had a baby!
That's right, baby Sofia arrived in the early hours of Christmas morning, exactly one week late. I'll spare you the full birth story but am happy to share that while it was a long journey to get to have a baby, I'm fortunate to have had a normal pregnancy and birth. It was the hardest and most rewarding experience I've ever had and my husband and I are over the moon and in love with our sweet baby girl. Truly the #bestgiftever (I literally had a onesie for her that said this – I thought she was coming before Christmas)!
If you're wondering how this will change my content on Daily Katy and social channels, the short answer is that it won't. I'll just be adding more content related to life as a mom – and hopefully getting back to regular posting very soon now that baby girl is getting the tiniest bit on a schedule now that we're 8 weeks in.
I started this blog right after my husband and I got home from our honeymoon way back in 2013 because I wanted a post-wedding planning creative outlet and a place to practice photography while also documenting a variety of lifestyle content that relates to my everyday life. That won't change… but my life certainly has changed for the better! I already have posts like a comprehensive registry guide and what I packed (and actually used) in my hospital bag, but I'll still be sharing everything from big travel guides (so behind on these!) to round-ups for the perfect [insert whatever I'm shopping for].
Lots more to come… as always, thanks for following along!
xo,
Katy