This week, I went with a dark purple color that has a nice shimmer in the light – Sephora by OPI's Just a Little Dangerous. As usual, I used my Essie base coat and Seche Vite top coat, which I find always make my nails last the full week – even when I do them myself.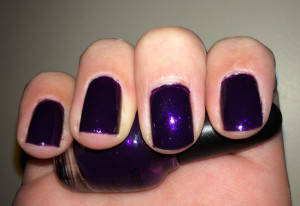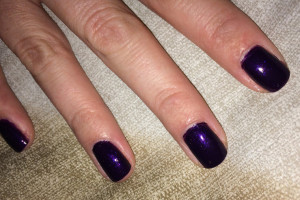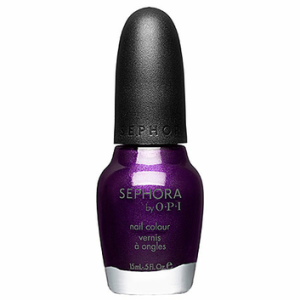 I got this in one of Sephora's nail polish gift boxes around the holidays last year and unfortunately don't think this color is still available at Sephora. However, you can check out the entire Sephora by OPI line on Sephora.com. I did find one available on eBay for $16.50.
What color nails did you go with this week? Leave it below!