Working in the Back Bay of Boston for nearly five years has caused me to develop a love for boutique shopping. I'm also a big fan of Instagram and recently started following quite a few fashion bloggers because I enjoy their posts and inspiration. I recently learned about Boutikey, which combines boutique shopping and Instagram-like fashion inspiration all into one, with the extra addition of rewards and deals! Boutikey is a shared community where users can discover the latest fashion trends from their favorite Boston-area boutiques. This app is pretty awesome, with more than 50 boutiques currently participating, including some of my favorites: Bobbles and Lace, in-jean-ius and Covet.

Boutikey is changing the way fashion boutiques drive business by enhancing each store's ability to interact with their customers. With Boutikey, fashion boutiques can maximize sales and drive customer loyalty by showcasing trending items in their store, posting targeted events and deals, and providing their customers with a digital rewards program. While the app only includes Boston-based boutiques right now, I wouldn't be surprised if it expands very soon – this is a smart idea! I love that it combines visual fashion inspiration while also providing users with exclusive deals. And I know I always love getting rewards at stores that I shop at frequently!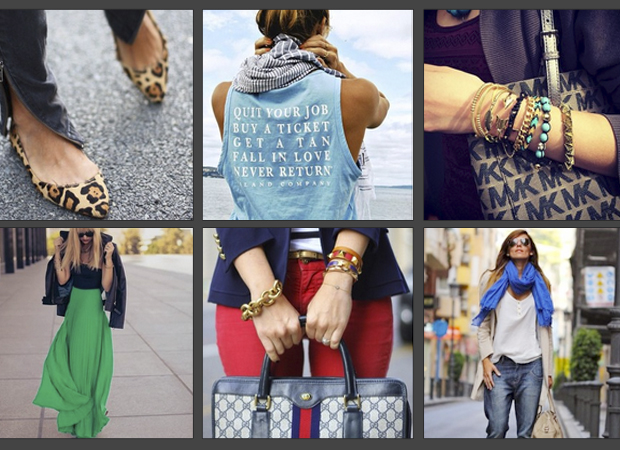 To sum it up, here are the fun things you can do with the Boutikey app:
See What's Trending: see what items are trending in their live feed. This section will only be made up of content from stores that you choose to follow.
Gain Access to Exclusive Offers: Discover real time sales and events in their offers section. Never miss another deal near you!
See what stores are Nearby: Find boutiques in your area using our "Nearby" section.
Get rewarded: Earn reward points for every dollar you spend in your favorite boutiques. Redeeming your reward is quick and easy!
The image below shows what the home page looks like. You choose to follow boutiques that you like, and then they publish their own unique content, which oftentimes includes items available at their stores.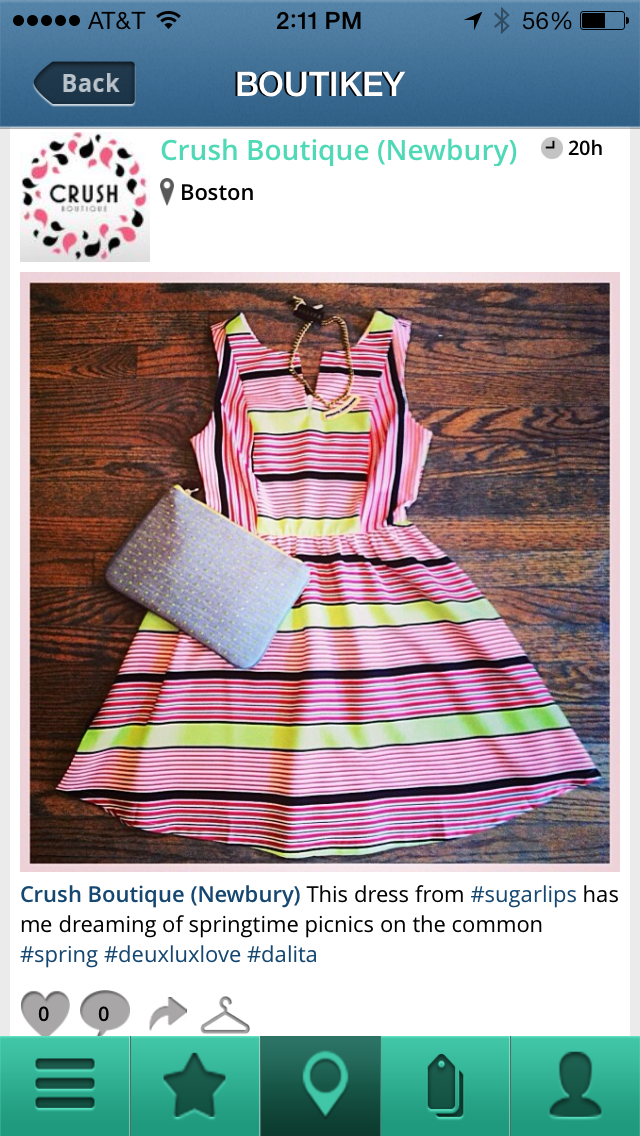 I love a good deal, so one of my favorite things about this app is the deals. Below is a screen shot of what the offers page looks like. Just today I saw a wide variety of types of deals, including giveaways, discounts, upcoming trunk shows and more!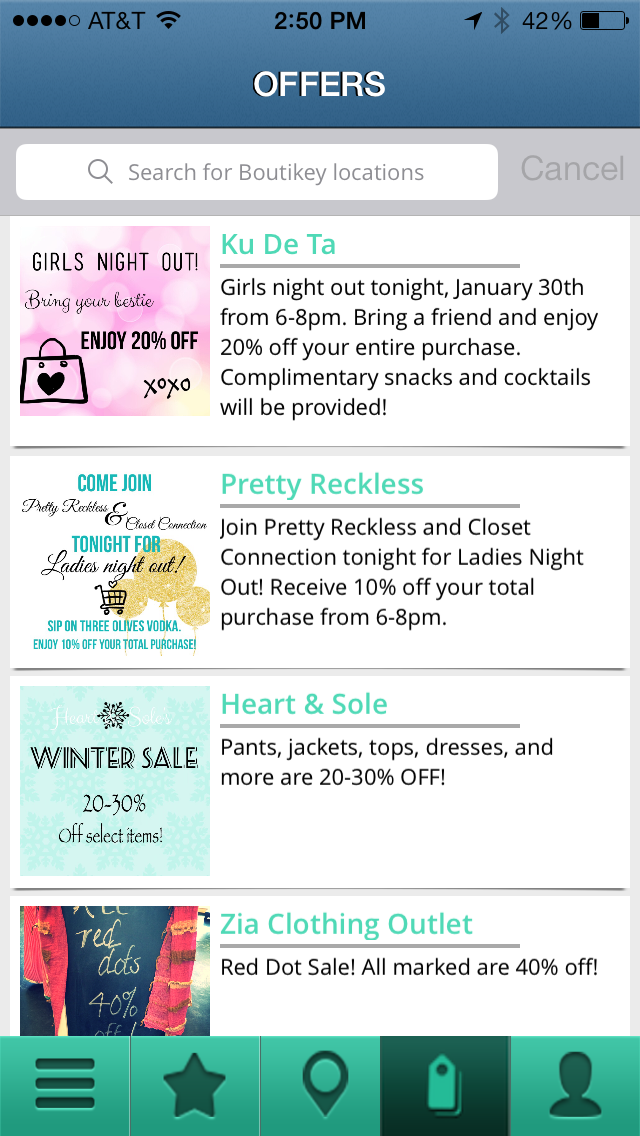 To learn more about Boutikey, visit Boutikey.com. The app is available in the iTunes App Store for free (and coming soon to Android as well). And to stay up-to-date with the latest from Boutikey, you can follow them on Facebook, Twitter, Instagram and Pinterest.
**This is a sponsored post written by me on behalf of Boutikey. All opinions are 100% my own.