Ok peeps, it's almost time to kick off the long weekend finally, but I wanted to pop on here quickly to share some of my picks from the latest Nordstrom sale. These are all 40% off and great picks for summer and beyond, so grab them while they last! Oh and everything here is under $100… most even under $50 or $25!
The gray bag below is one that I've had for years – it also comes in black and is affordable when it's full-price, so even better now. The blush clutch is perfect for wedding season, along with all of the fun earrings (the gold tassels are smaller than the blue ones – click through the links for more colors). The black carry-on suitcase is under $100 – good travel staple. And of course, sales like these are the perfect time to buy things like sunglasses. I also love a fun phone case with the change of seasons and I've been looking for a small wallet with a zipper to travel with instead of my giant wallet.
That's all for today! Hope everyone is signing offline and hitting the road to hang with friends and family while the good weather lasts!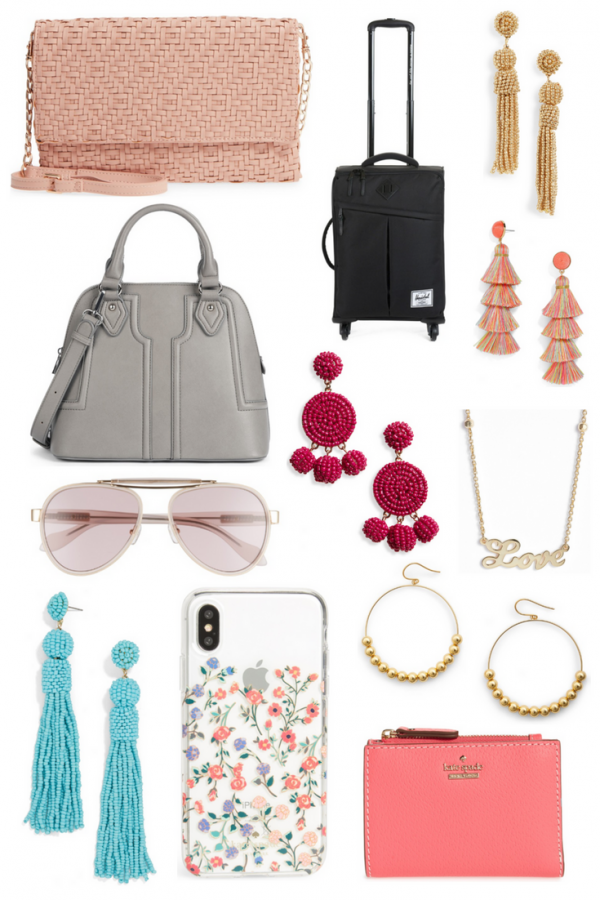 Shop the Post:
Blush Clutch / Suitcase / Gold Tassel Earrings (more colors!)
Gray Bag (also in black!) / Pink Earrings / Rainbow Tassel Earrings
Love Necklace / Sunglasses / Blue Tassel Earrings (more colors!)
Phone Case / Small Wallet (also in black & light blue)
*This post contains affiliate links.