From Memorial Day to the World Cup and 4th of July, I've seen some amazing patriotic style items this year. In honor of Independence Day, I'm sharing some of my favorites that you can pick up for summer or the next American holiday.
And of course… Hank was decked out in his patriotic gear both today and yesterday. Despite today's rain, he had a great time running around on the beach and we'll be back there tomorrow and Sunday! Both the bow tie and pup shirt can be found at PartyCity.com.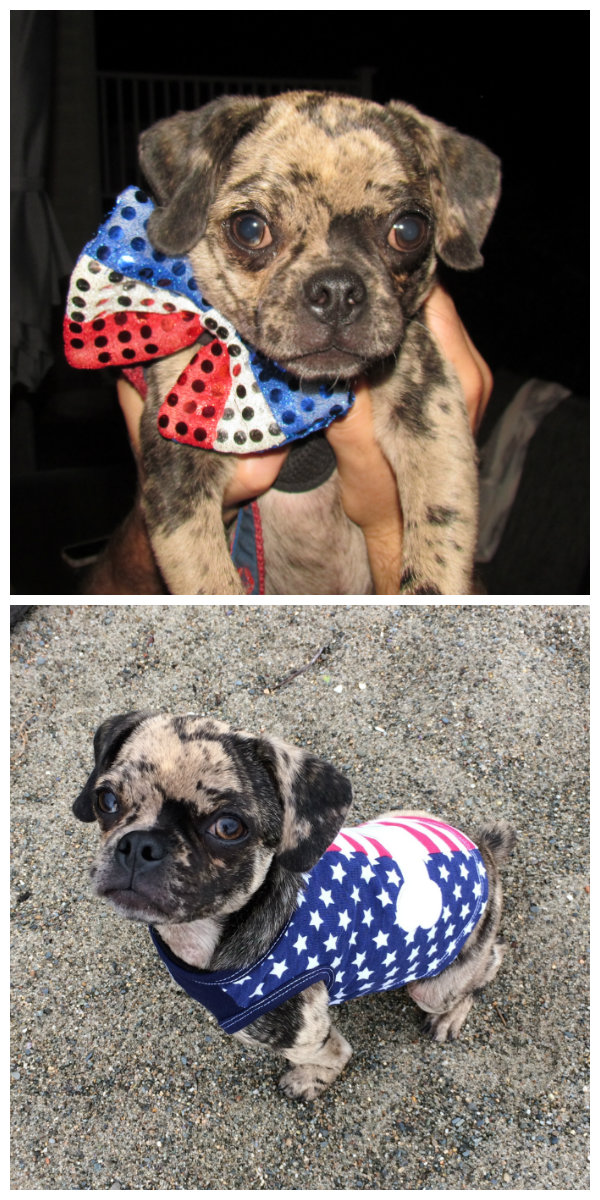 How did you celebrate the 4th of July and what was your patriotic style? Let us know in the comments below!