For some reason I love doing this round-up post every year. I think it's because we now have an annual tradition of going to Cape Cod for July 4th, but regardless of what we're doing, it's fun finding the best red, white and blue to wear then and really all summer long.
There are so many things to choose from this year! The pic below has my favorites – especially the softest star sweatshirt ever that also comes in sweatpants and other hoodies – and if you scroll down to the widget, you can shop even more picks. I was particularly happy that this swimsuit cover-up was brought back in a new color and I love that this button-up dress can be worn as an everyday dress or cover-up and comes in lots of prints. I also just grabbed this $20 over-sized USA sweatshirt that's simple but still fun for the holiday week.
What are your favorite red, white and blue patriotic style finds this year?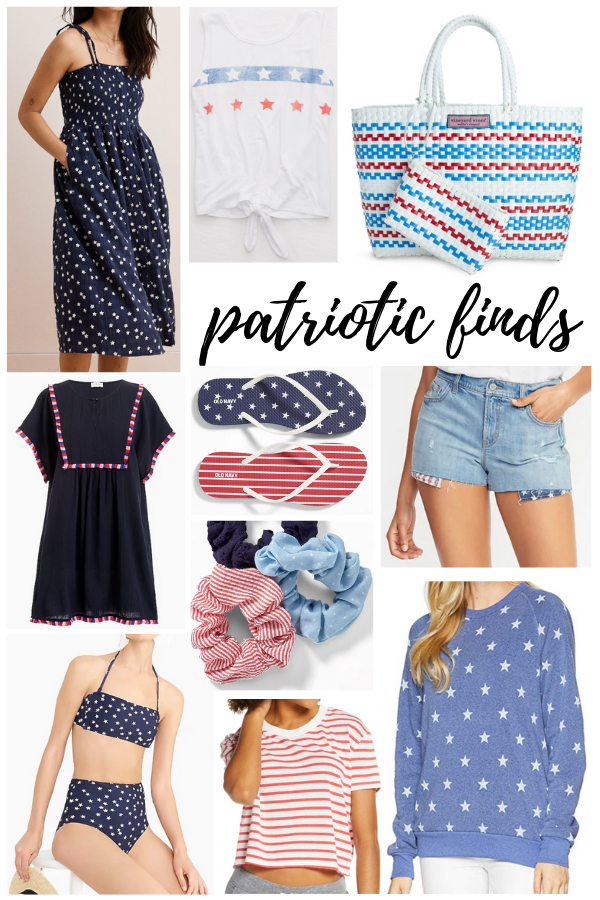 Shop the Post:
Button-Up Dress (lots of other prints, also great as a beach cover-up!)
Tank / Beach Bag / Navy Cover-Up / Flip Flops
Bikini Top (another here), Bottoms (another here)
Scrunchies (more here) / Shorts / Striped Tee
Stars Sweatshirt (so soft – also in sweatpants, hoodie version)