I've been loving brussels sprouts lately and today I'm sharing a new favorite recipe that combines them with pesto, pasta and chicken sausage, which I found on Gimme Some Oven and made a few tiny tweaks to. This is definitely something I'll be making again this summer – I love that it's a pasta dish but also incorporates a veggie and has chicken sausage to keep it on the healthier side. Next time I'm going to try it with homemade pesto – just didn't have the time or ingredients this time. Enjoy!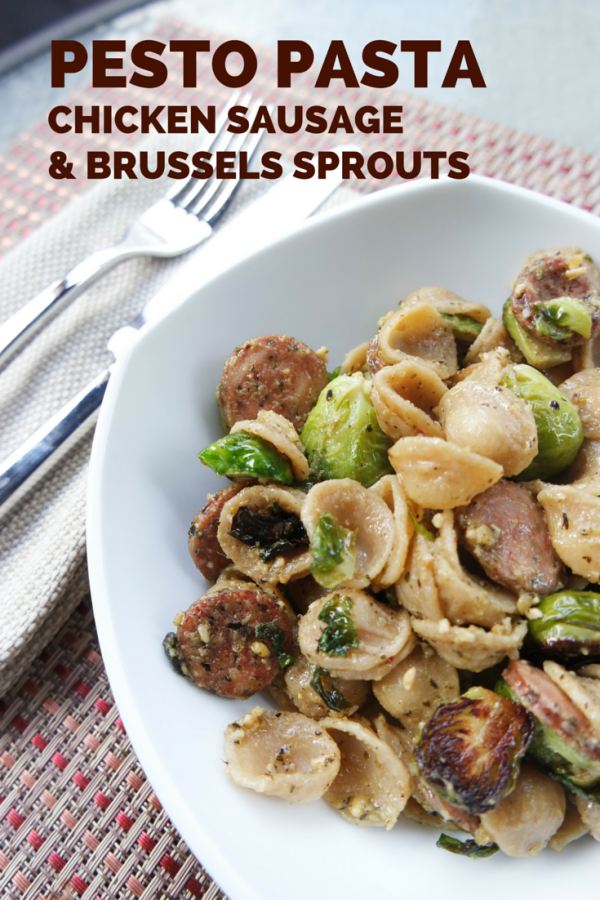 Ingredients:
1 lb brussels sprouts, ends trimmed, outer leaves removed, sliced in half
3 Tbsp. olive oil
1/2 tsp. salt
1/2 tsp. black pepper
1 lb whole wheat orecchiette (or pasta of your choice)
4 Italian chicken sausage links, sliced into 1/8″ thick coins
5 cloves garlic, peeled and thinly sliced
2/3 cup pesto
Red pepper flakes, as desired
Parmesan cheese, for serving
Directions:
Preheat oven to 400 degrees F. Combine brussels sprouts, 2 Tbsp. olive oil, salt and pepper in a large bowl.
Cover a baking sheet with aluminum foil and arrange brussels sprouts on it. Cook for about 20-30 minutes, stirring a few times, until they are crispy on the outside and cooked on the inside. Start boiling water for pasta. Take the brussels sprouts out of the oven when done and set aside.
Heat the remaining olive oil in a pan over medium-high heat. Add the sausage and cook, stirring and turning occasionally, until they start to brown. Add the garlic and cook for another 1-2 minutes.
Cook the pasta according to the package directions. Once the pasta is cooked, drain the water (reserve a bit of pasta water), and then combine the pasta, pesto, cooked sausage and garlic, and brussels sprouts. If you need extra moisture, add some reserved pasta water.
Serve with freshly-grated Parmesan cheese.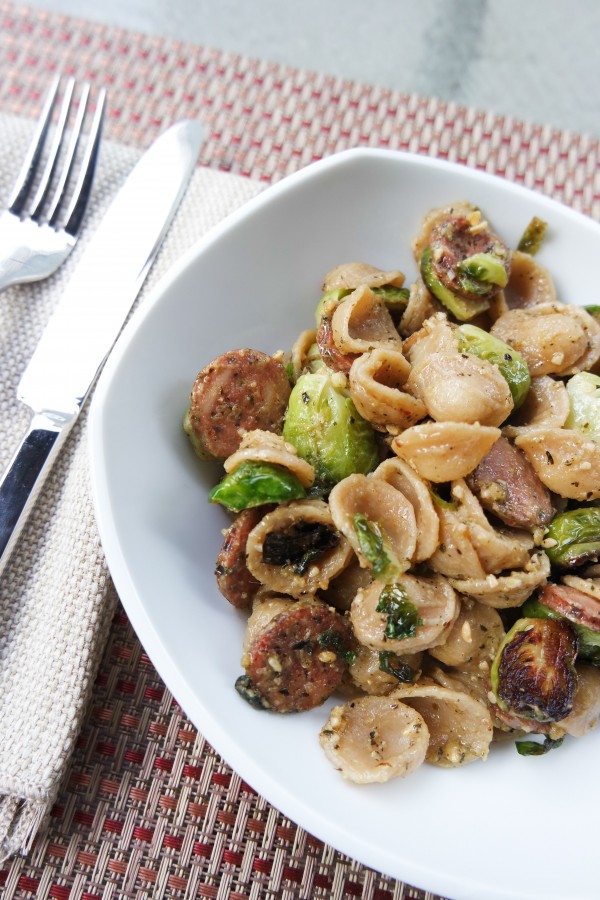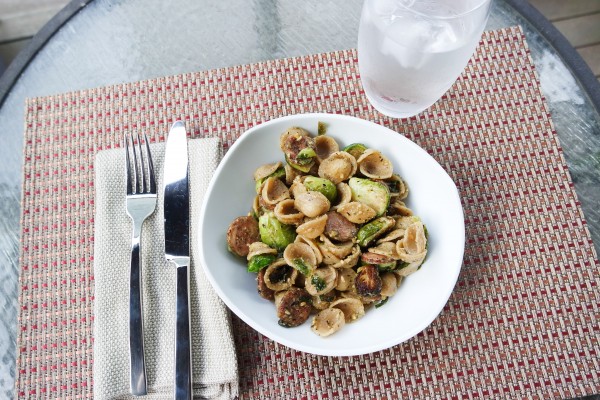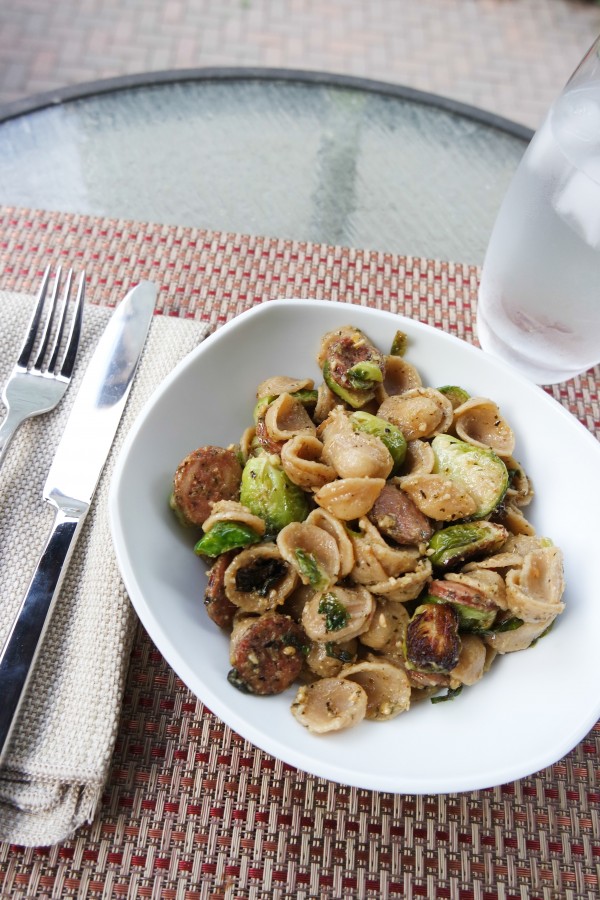 What are your favorite brussels sprouts recipes? Let us know in the comments below!