This holiday season, I've been experimenting with new recipes, and yesterday on Christmas I tried out a new recipe for brussel sprouts. The recipe was inspired by a recipe I found on Clean & Delicious, and the best part about it is how easy it is! It takes less than 10 minutes and requires only six ingredients – brussel sprouts, lemon juice, garlic, olive oil, salt and pepper – most of which I already had at home. For the holidays I also added butter, but it's not necessary if you want to keep the meal a bit healthier. Try out the recipe below and enjoy!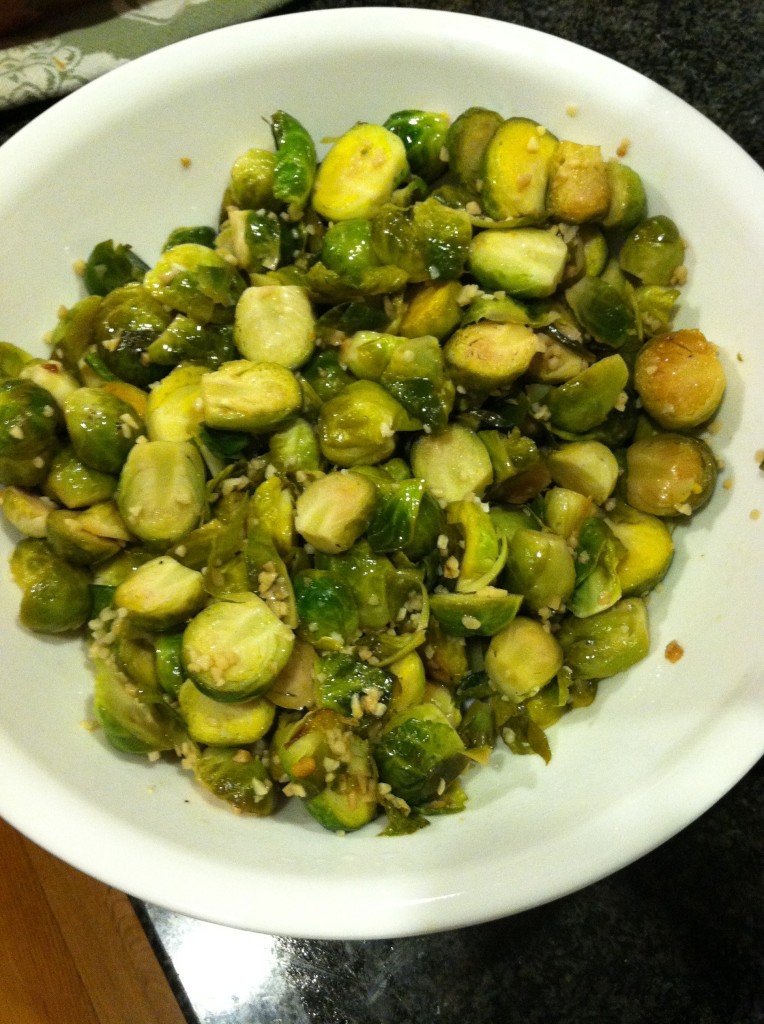 Ingredients:
1 lb. of brussel sprouts, stemmed and quartered
2 cloves minced garlic
juice from 1/2 a lemon
1 tbsp extra virgin olive oil (and/or 1 tbsp butter)
Salt and pepper to taste
Directions:
Place brussel sprouts in a steamer basket and cook for 5-6 minutes or until they are al dente (tender on the outside but firm in the middle).
Toss brussel sprouts with garlic, lemon and olive oil. You can also add in or substitute the olive oil with butter.
Season with salt and pepper.
Enjoy! Serves 4 as a side dish.
Nutritional Information:
Nutrients per 1/4 of the recipe: Calories: 82; Total Fat: 3.8g; Saturated Fat: 0.6g; Cholesterol: 0mg; Carbohydrate: 11.6g; Dietary Fiber: 4.4g; Sugars: 3.2g; Protein: 3.9g