I'm at that age where every spring through fall, we have lots and lots of weddings to attend. I personally love weddings, mainly for two reasons: getting dressed up and celebrating with friends, many of which we don't get to see often. And these events always result in lots of photos, so many that I whatever dress I wore ends up at the back of my closet, never to be worn again.
This past weekend was the wedding of one of my best friends from college, and I was excited to switch up my wedding style because she was having more of a casual outdoor party by the beach rather than a formal ceremony and reception. I knew I wanted a floral maxi dress, but all of the ones that I was finding in stores were a) expensive and b) I couldn't see myself wearing them on multiple occasions to justify the expense.
In comes Rent the Runway… a service that lets you rent beautiful dresses for a small fraction of their retail value. They make it so easy (on both my to do list and bank account) that I'm starting to wonder if I'll ever actually purchase a special occasion dress again. Why spend $500 on a dress I know I'll only wear once when I can rent it for $100? And why spend $100 on a new but not-as-nice, cheaper dress that I still will only wear once? Might as well look and feel better for that $100!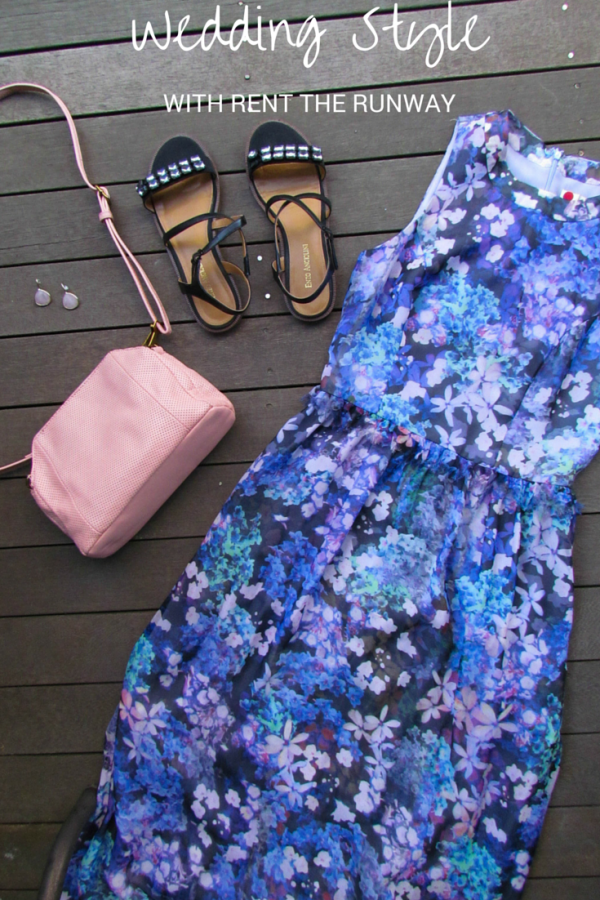 Shop the Post:
c/o Shoshanna Dress via Rent the Runway / Bag (sale!) 
Sandals (sale!) / Earrings (only $15!) / c/o bareMinerals Foundation
Lips / Mascara / c/o Too Faced Bronzer & Blush / Nails
To find the perfect dress to rent, I went to RentTheRunway.com, entered in my size and delivery date, then filtered my search further by length (long) and formality (daytime). There are lots more filter options (color, body type, designer, etc.) to help you find the best option, as there are thousands of dresses from 250+ designers to choose from. I'm a big fan of Shoshanna dresses and found two that I loved, so I decided to rent both, as you can rent a backup size for free and also add a second dress for $32.50 (the rentals themselves start at just $30). One of the best things about Rent the Runway is that their users give lots of feedback on the dresses, so you don't have to guess if the dress runs long, doesn't have any stretch, etc.
Once you select your dress(es), you just wait for it to arrive on your delivery date, wear it and throw it in the prepaid (free) UPS envelope to be shipped back – you don't even need to worry about dry cleaning. You can choose to have your rental for 4 or 8 days – I went with 4 and had it delivered on Thursday before the wedding, then dropped it in the mail on Sunday.
Here are the two Shoshanna dresses I went with (shop them here: left, right)…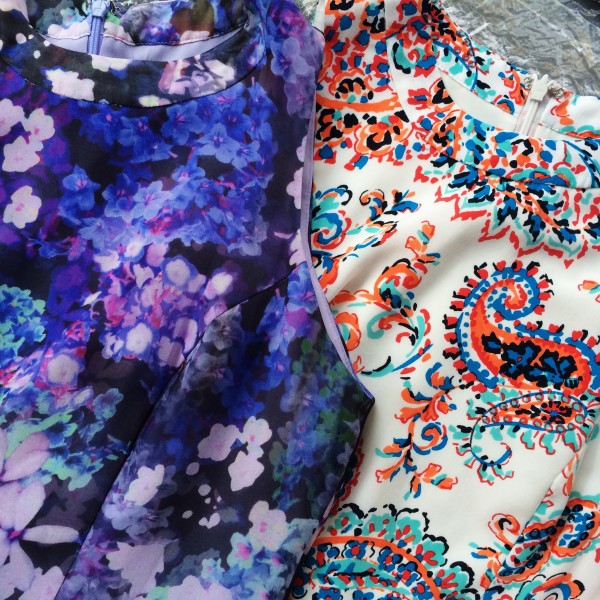 After trying them on, I fell in love with the purple floral Shoshanna Hydrangea Garden Maxi, though I may have to rent the other one for a different occasion. From there, all I had to do was accessorize with sandals, a bag and earrings (all on sale!), put on some makeup and I was good to go. For makeup, the YSL lip stain I'm wearing is one of my all-time faves, and I also used bareMinerals READY Foundation, Too Faced Soul Mates Blushing Bronzer and Avon Big & Daring Mascara. Before the big day, I got a mani pedi with this light blue color – perfect for spring/summer.
My Rent the Runway dress worked out perfectly, we had a great weekend with our friends, and on Sunday, we were all ready to go home and take a nice long nap to recover (see last pic below of our pup Hank on the car ride home). More pics are below!
Join Rent the Runway and you'll get $25 off your order of $75+ (valid for new customers). You can rent (and shop!) my dress using the links in this post, and for more of my favorites from Rent the Runway, follow me on Instagram (@dailykatyblog) and "like" the post about Rent the Runway. You'll get a shoppable email to your inbox with lots of summer dress options to rent (just sign up for ShopStyle first).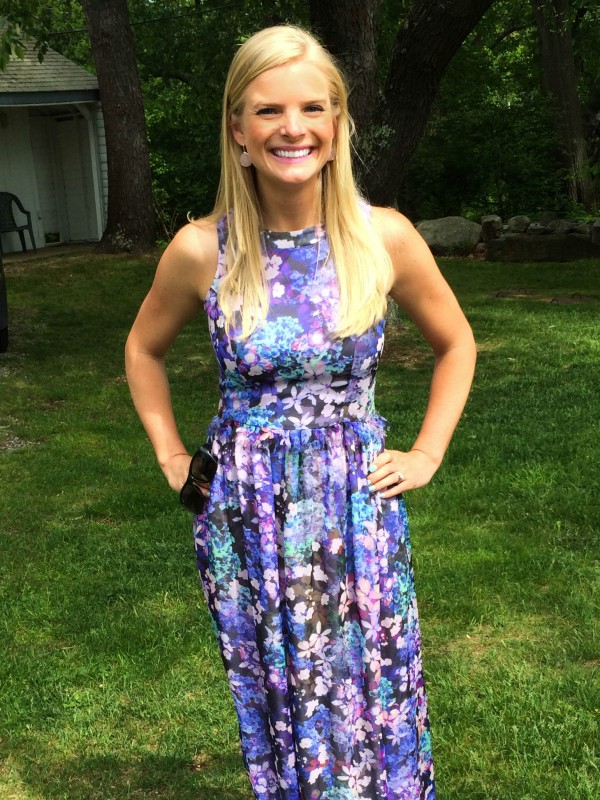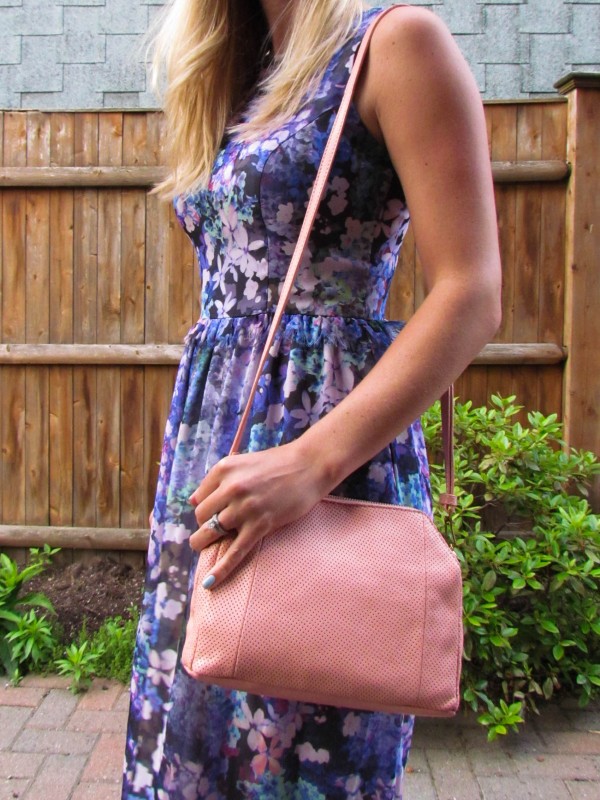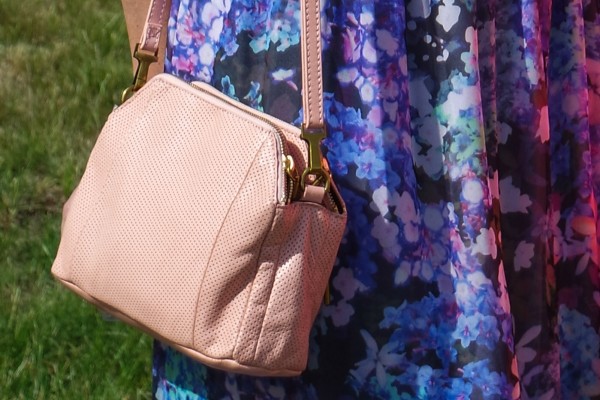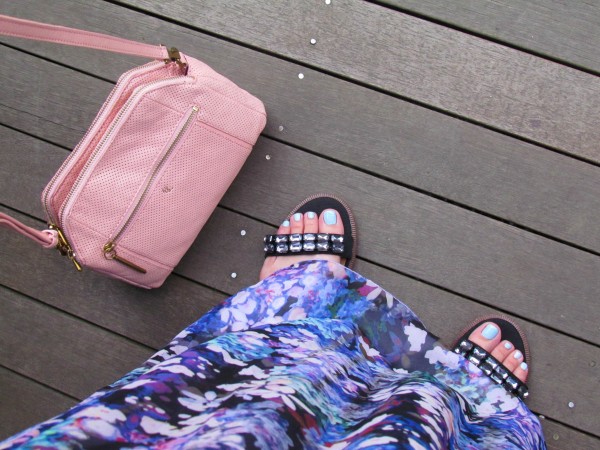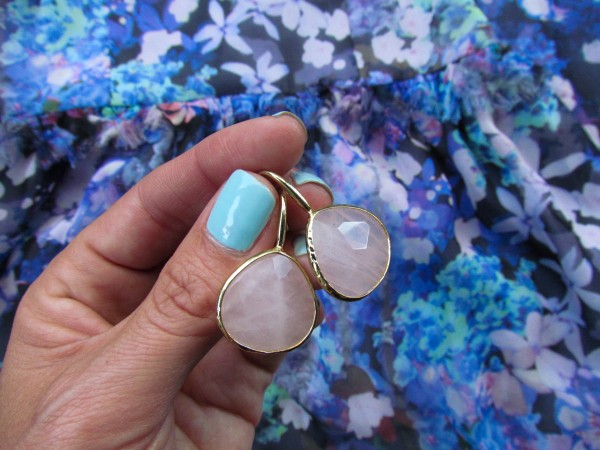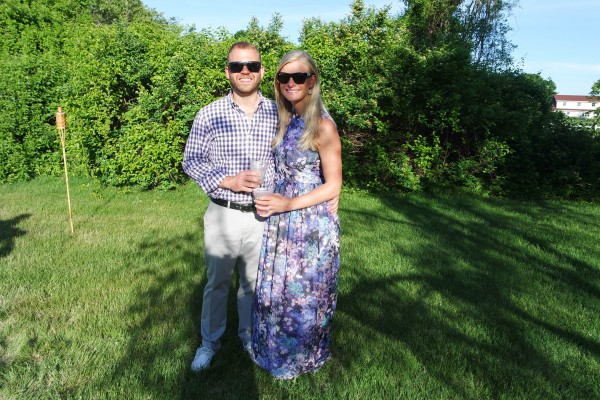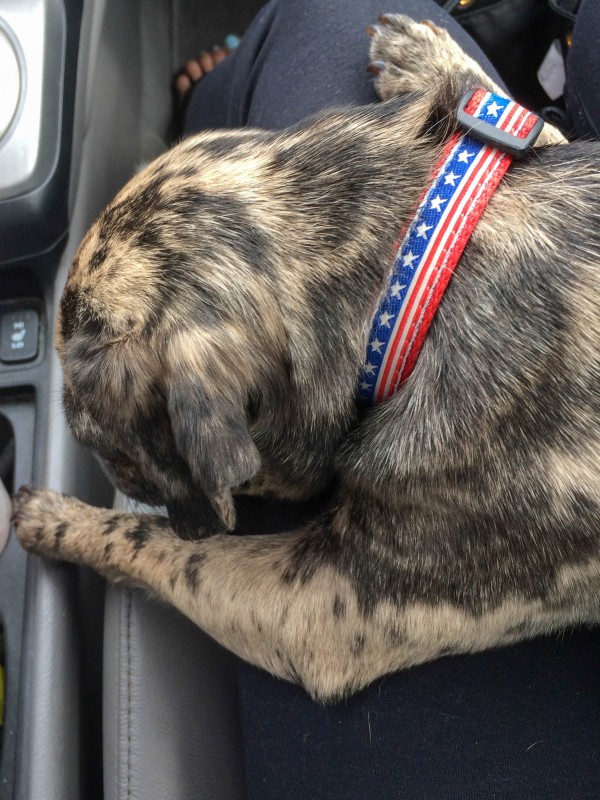 **While I was provided a complimentary dress rental for review, all opinions are my own.**