*This post contains affiliate links.*
I try not to go crazy in the Nordstrom sale each year – but rather come at it with a thoughtful look at things that are actually worth purchasing during it. I also use it as a time to stock up on things I consistently use or wardrobe staples that are worth repurchasing. I don't want to do a ton of buying and returning (unless it's shoes – I can expect to do that!) and I also don't want to buy things on sale that I wouldn't have my eye on otherwise. Here's what I bought from the Nordstrom sale this year: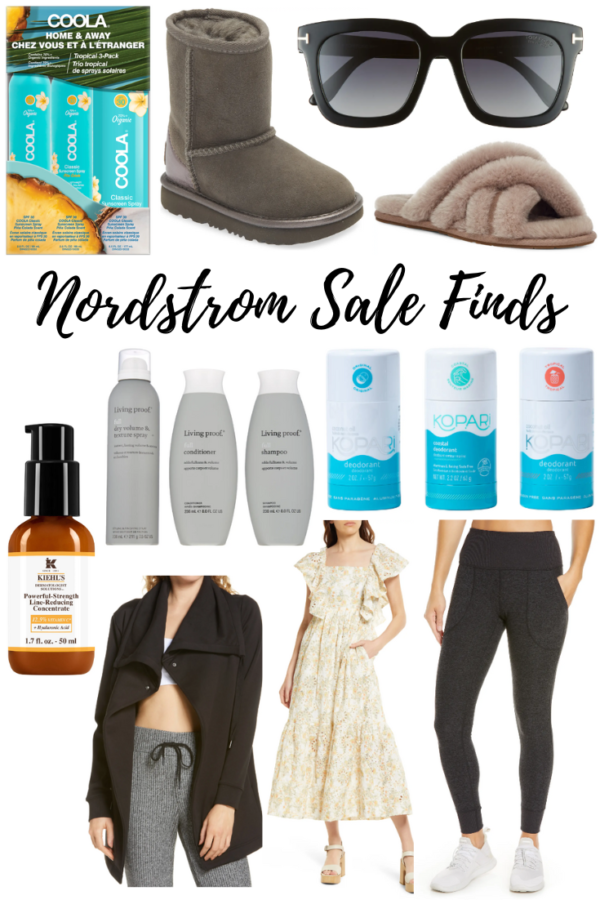 What I Bought in This Year's Nordstrom Sale:
For Me:
For My Toddler:

Toddler Uggs: A size up for fall/winter. I feel confident buying kids' shoes a size or two up from Nordstrom given their return policy. If they end up not working out, go ahead and send them back!
What I've Bought & Loved from Past Years' Nordstrom Sale:
For Me:
For My Baby/Toddler:
Other Picks for This Year's Nordstrom Sale: