I'm taking holiday photos this weekend for my nephew and a friend's little girls, so it got me thinking about baby Christmas outfits. It feels like the second Halloween is over, the holiday season begins – and that meant every store stocking up on what seems like even more festive options than ever (hi, family pajamas!), including baby Christmas outfits.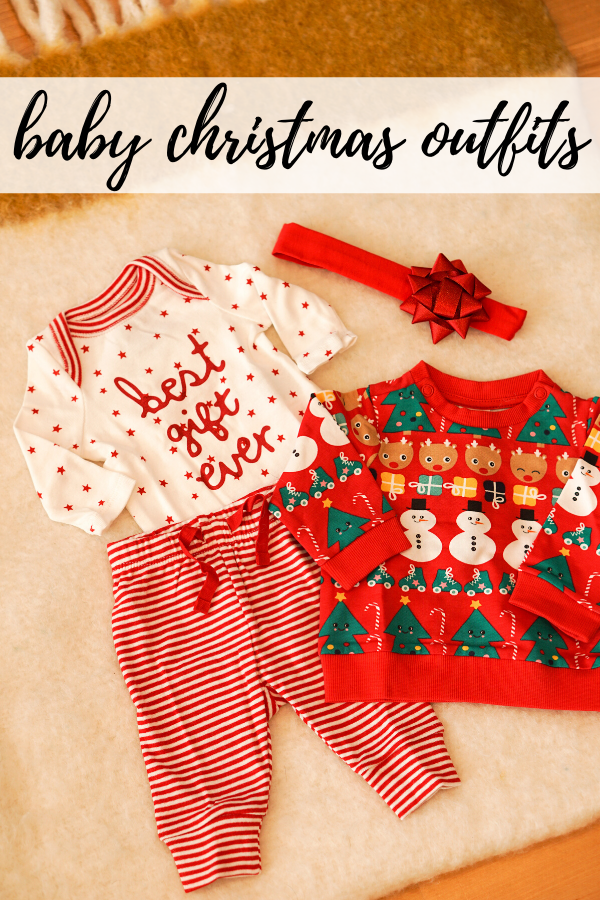 Let's start with baby Christmas outfits for girls… because as cute as the boys are, festive girl outfits are just that much cuter! I'll get to boys and then gender-neutral cozy options like PJs later, so keep on scrolling.
My favorite stores for baby Christmas outfits are H&M (love that they have options in their Conscious line!), Gap, Old Navy and Nordstrom. The links below each pic will take you right to that item – and then there are even more options in the widgets.* If you like the style but want a different print, most of these picks have other color/print options, too!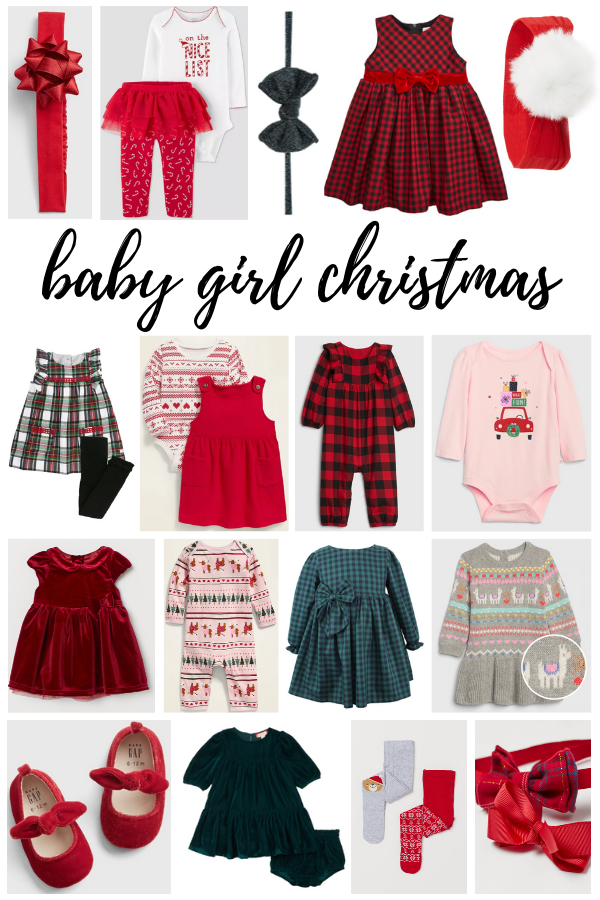 Shop the Outfits:
Bow Headband / Nice List Set / Glitter Headband / Red Plaid Dress / Pom Pom Headband
Plaid Dress & Leggings / Red Jumper Set / Red Plaid One-Piece (& similar here) / Xmas Truck Onesie
Red Velvet Dress / Fair Isle One-Piece / Green Plaid Dress / Llama Dress
Shoes / Green Velvet Dress / Stockings / Headbands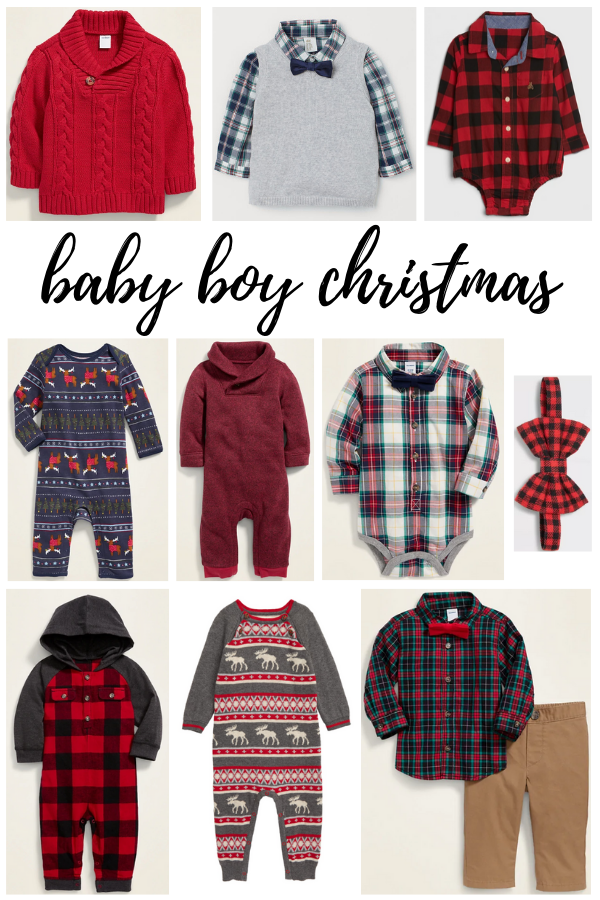 Shop the Outfits:
Red Sweater / Gray Vest Set / Red Buffalo Plaid Shirt
Blue Fair Isle One-Piece / Red Sweater One-Piece (also in gray)
Plaid Bow Tie Shirt / Bow Tie Set (also comes with gray)
Red Plaid One-Piece / Moose One-Piece / Red Bow Tie Outfit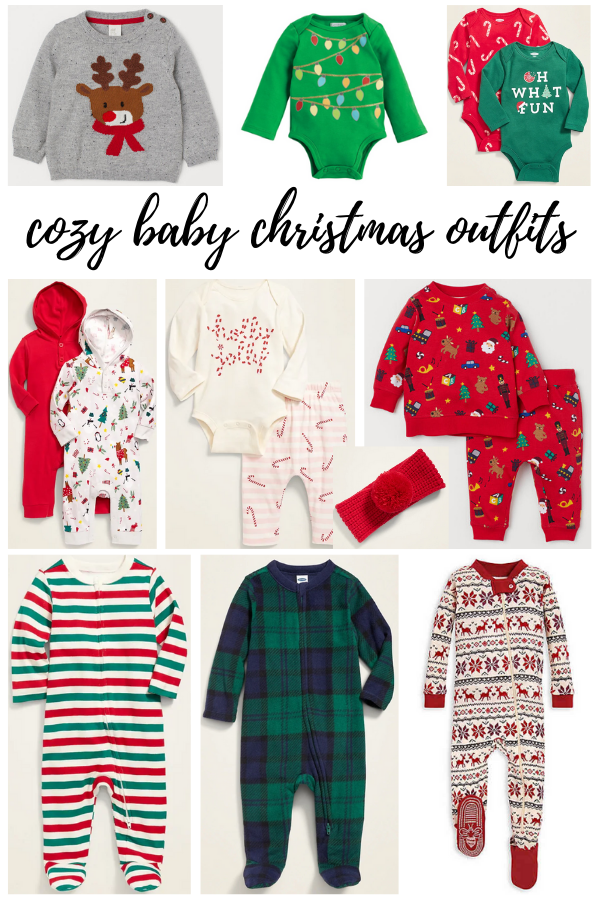 Shop the Outfits:
Reindeer Sweater / Lights Onesie / Onesie Sets
Hooded One-Piece Set / Holly Jolly Outfit / Red Sweatsuit / Headband
Red & Green Striped PJs / Blue & Green Plaid PJs / Fair Isle PJs
*Product links are affiliate links, which mean for every purchase made using the link, I get a tiny commission. Thank you for buying through my links!