It's been a while since I shared a round-up of my latest beauty obsessions, so to close out the month of September (how did that come so fast?!), here you go! I try out lots of beauty items and this month I'm sharing the new products that I've found myself using on a consistent basis – everything from eye shadow and nail polish, to lip color for fall, mascara,  eye liner and more. Read more and shop these items using the links below!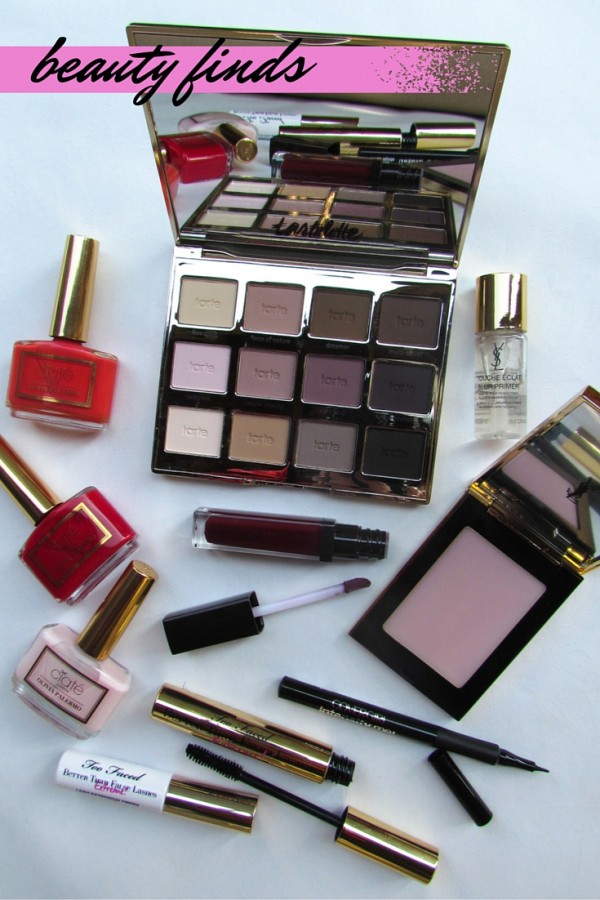 Shop the Post:
Nail Polishes / Mascaras / Eye Liner
Eye Shadow Palette / Lip Gloss
Nail polishes… These ones from the Ciate London Olivia Palermo collection became three of my go-tos the day they arrived in the mail. My nail routine usually consists of a good, professional mani/pedi every month or so and then I give myself a DIY polish change during the weeks in between. The nude color – "Sundays – my off duty nude" – has the perfect amount of pink in it and it's honestly the best neutral, everyday color I've found – I get compliments every time I have it on. I also love "Nantucket – my hot vacation coral," and while I haven't tried "Hutch – my go to red" yet, I have a feeling it will be exactly what it says – my go-to red. My favorite thing about these nail polishes is how easy they are to apply thanks to a wide, flat brush. And my nails feel strong and the color lasts!
Mascaras… I've only had fake lashes twice, one of which was my wedding, and I swear they instantly make you look 100% more put together and done up. Well, the reality is I have no clue how to do that myself, nor do I think I would have the patience to do that even if I did. To get a similar effect, I've been using Too Faced Better than False Lashes Extreme, which has one tube of mascara and another with lash extending fibers. It just takes three steps – mascara, fibers, mascara – and you get the look of fake lashes. I like to add at least one more coat of mascara at the end just for fun.
Eye liner… I'm no eye liner pro and it usually takes me a bit to get used to anything new in this category. But once I got the hang of it, I became a big fan of CoverGirl's Intensify Me Liquid Liner. It came out faster than I expected, but it just took a couple times to figure it out. And the best part is that it has a paddle shape so you can turn it one way or another to get a thick or thin line.
Eye shadow palette… I have so many beauty products around the house taking up all drawer space in two out of our three bathrooms, so I appreciate a good palette that has makeup I actually use and cuts down on clutter. The tarte tartelette Amazonian clay matte palette is a great eye shadow palette, with a nice mix of 12 new shades that include lots of matte neutrals with a few pink and purple color options.
Lip gloss… Aside from mascara and a good mani, having a good lip color on instantly makes me feel put together. I always have a few favorites in my bag, and right now one of those is Laura Mercier's Lip Glace in Black Cherry. The color is great for fall and when I just need a little bit of color and shine, I swipe one layer on, and if I want more color, I add a few more. Don't worry, this is not a sticky gloss (hair getting caught in sticky lip gloss is the absolute worst).
Face primer & perfecter… I've been a fan of YSL's lip stains for years now, but it dawned on me that I hadn't tried out any of their other products until recently when I was introduced to their Touche Eclat Blur Primer & Blur Perfector.  The Blur Primer goes on before foundation (one small pump is plenty!) and it has four different oils to fill in your skin and leave it looking luminous. There are sparkles in the bottle, but thankfully those don't actually show up on your face (that would bring me back to middle school…). Then the Blur Perfector redirects light and blurs imperfections – and it can be used three ways: on its own as a complexion perfecter, to set makeup and as a touch up throughout the day to get rid of shine, etc. Plus there's no need to go through the process of figuring out what shade you need because the color works for all skin tones. So far, I'm loving both of these!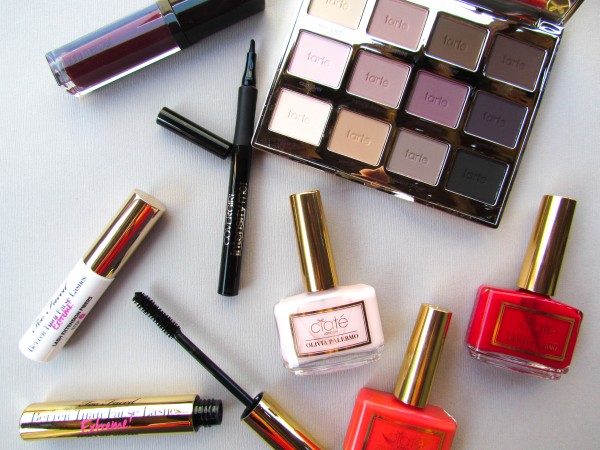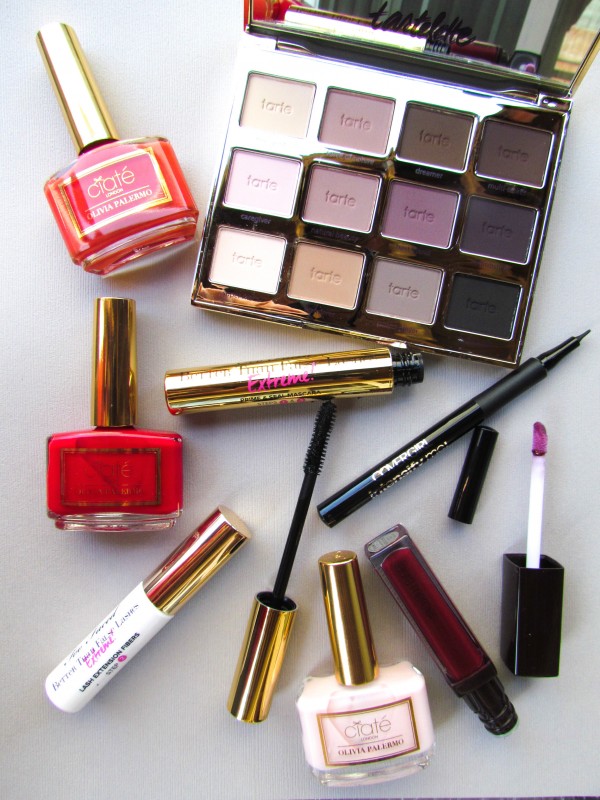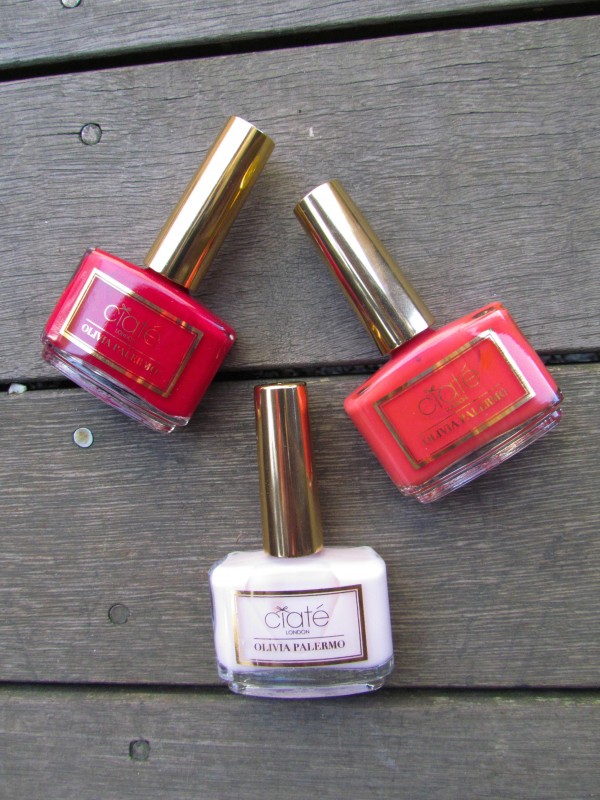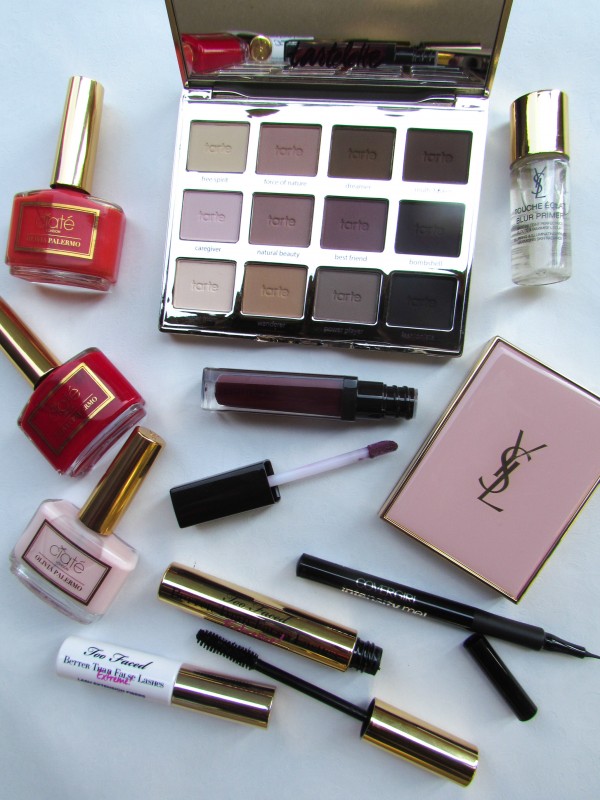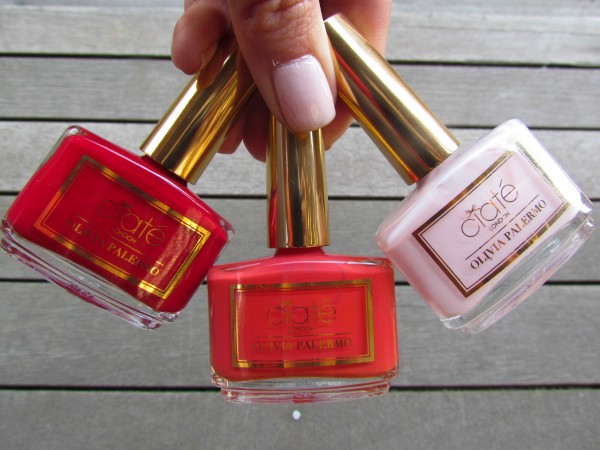 **While samples were provided for review, all opinions are my own.**