The temps have been all over the place this week – today it really feels like fall but just over a week ago it was pretty warm during the day and then just got chillier when the sun went down. So I've been choosing outfits that you can swap out one or two pieces of to make them appropriate for late summer and early fall… and that's where my favorite Rails plaid shirt comes in. Today I'm sharing two ways to style this shirt – one for warmer and another for cooler weather.
Plaid shirts were my go-to for fall and winter last year and it's looking like nothing will be changing with that this year. But Rails… they do it right. The absolute softest, coziest flannels and button down shirts you can possibly find. I'm going to need more of these, asap.
These outfits include many of my style staples, such as the sandals, jean shorts and booties, but aside from these and the plaid shirt is the necklace. Capwell + Co has the best statement jewelry. It's affordable enough (I've never seen anything priced over $100) but also has great quality. This necklace is unfortunately from earlier this summer, but you can check out their latest styles (so many that I want!) here.
Read on for both of the looks below with the plaid and necklace. And shop everything using the links under the pics!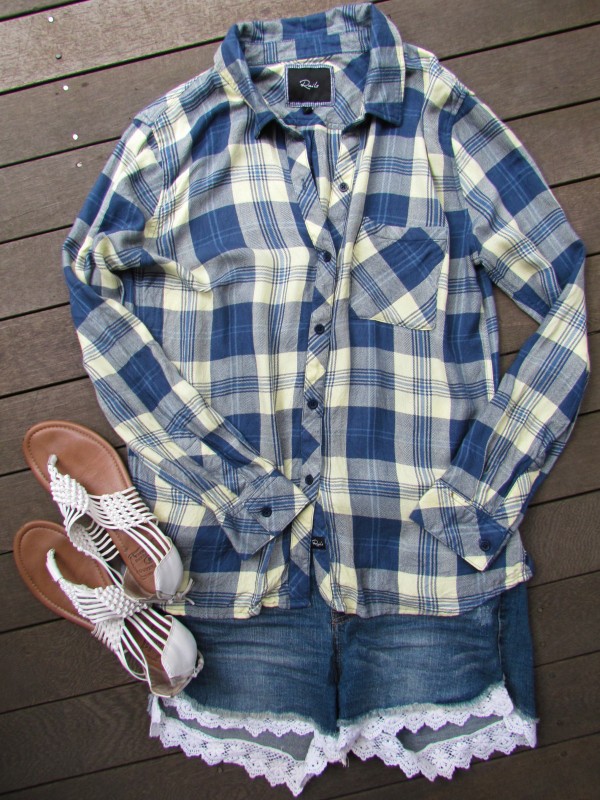 Shop the Look:
Shirt c/o Rails / Shorts – also in yellow, pink + brown
Necklace c/o Capwell + Co / Sandals – similar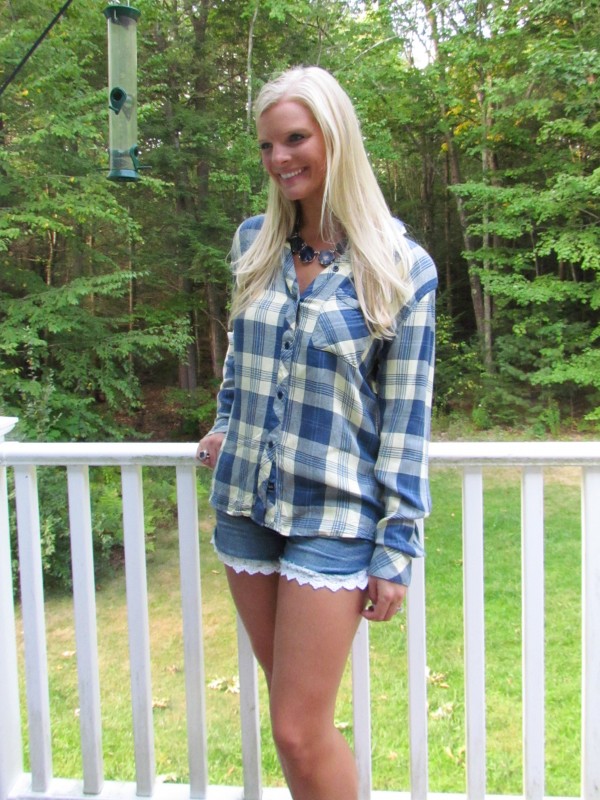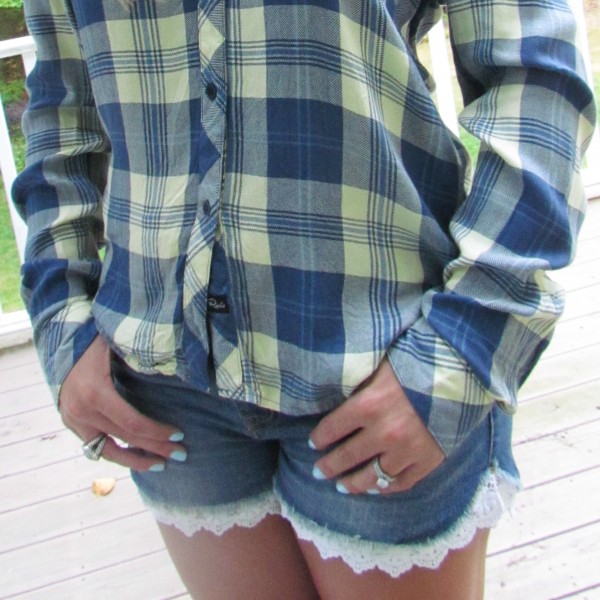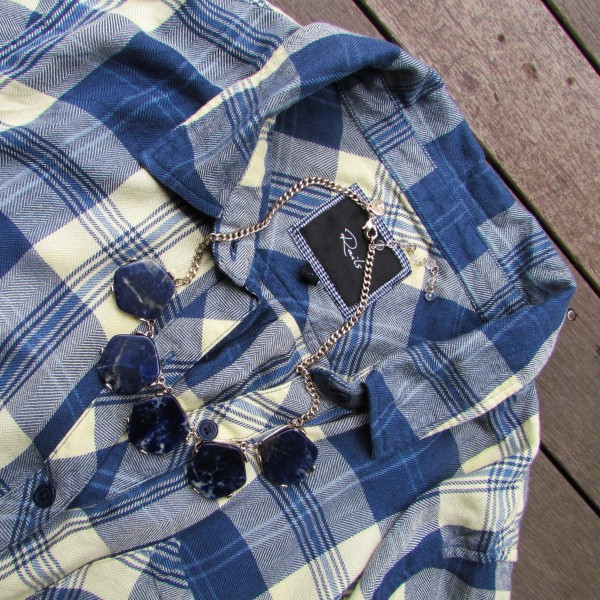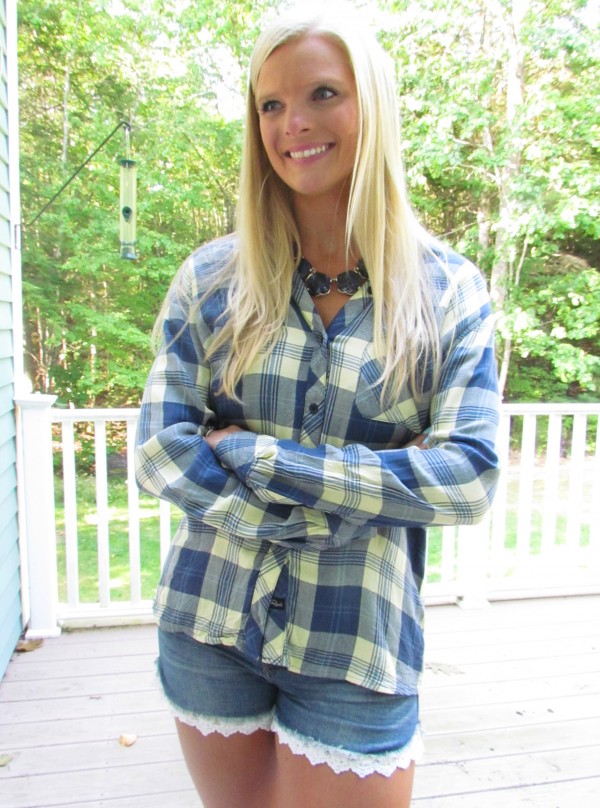 Here's how I switched up the look to make it appropriate for fall: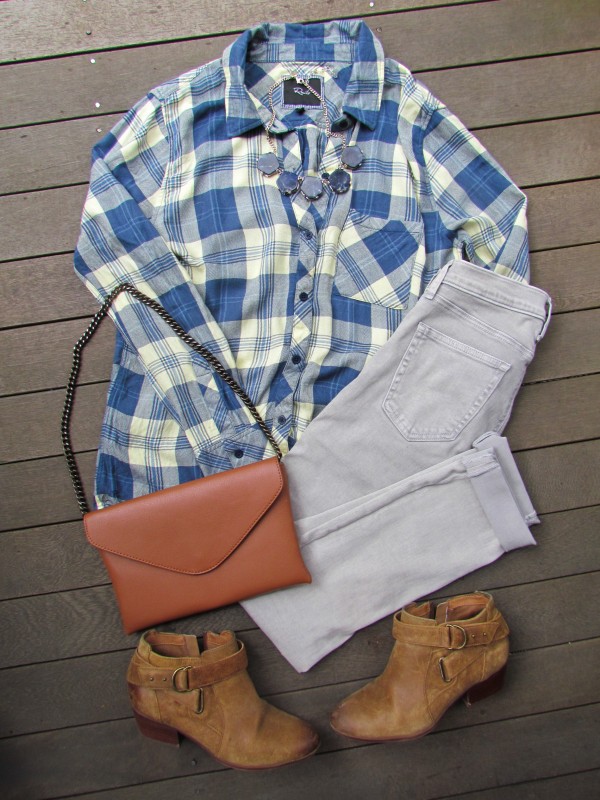 Shop the Look:
Shirt c/o Rails / Jeans – similar / Bag – similar
Necklace c/o Capwell + Co / Booties – similar