Christmas may be tomorrow, but my friends and I always do our annual Yankee Swap in between Christmas and New Year's, when the craziness of catching up with family and whatnot dies down a bit. Yankee Swaps usually have a certain price point, so I'm sharing lots of options below, with everything from jewelry and makeup to candles and vino. And at the bottom of the post you can enter to win an amazing candle from Temple Spa!
And while I love all of the gift ideas below, it's important to note that the best part of these Yankee Swap get togethers, as well as all of my family events around the holidays, is getting to spent time with loved ones from all over the country. I'm lucky to have healthy, happy family and friends, and that's all I could ever ask for.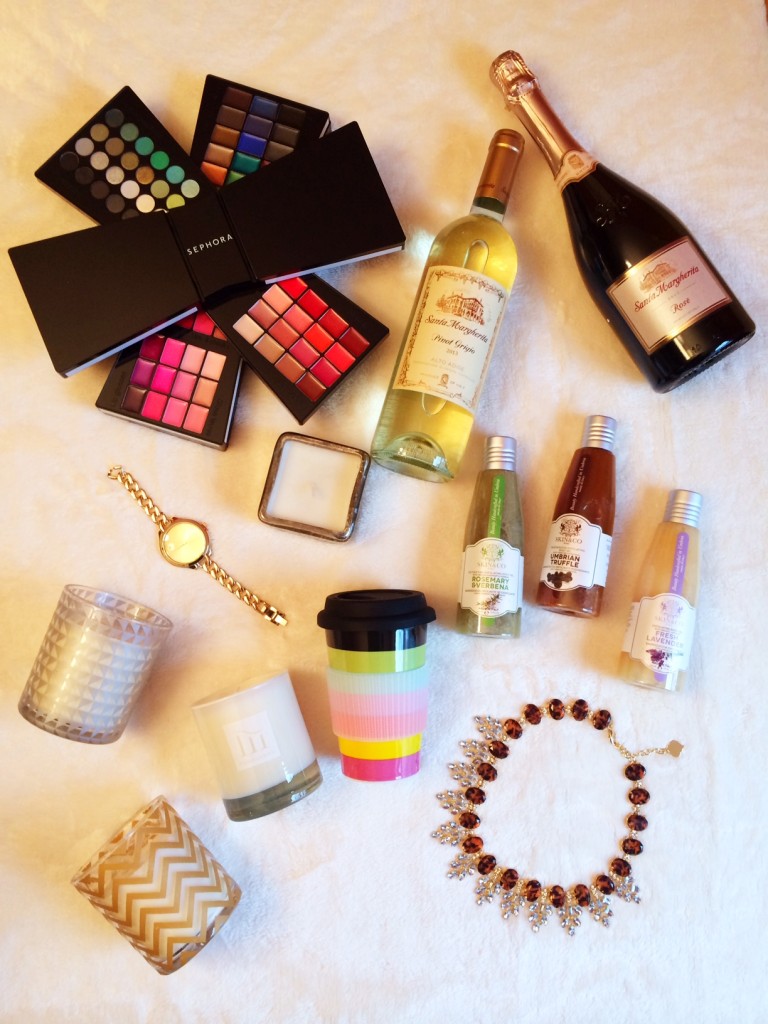 Giveaway! Enter to win the Temple Spa candle below, now through January 21, 2015. Open to U.S. residents.
And if you missed my other gift guides and giveaways, view them all using the links below: