Last week was my husband's 30th birthday and to celebrate we had a big barbecue yesterday. I took the opportunity to try out a few new recipes and then also whipped up some of my go-to recipes, including my favorite Hot Spinach Artichoke Dip (recipe here!). I remembered seeing an orzo salad with lemon and dill on Pinterest a while back and tried out my own recipe, which ended up being a hit and was even pretty healthy for a pasta salad. We discovered that it's even better the second day, so make plenty for leftovers!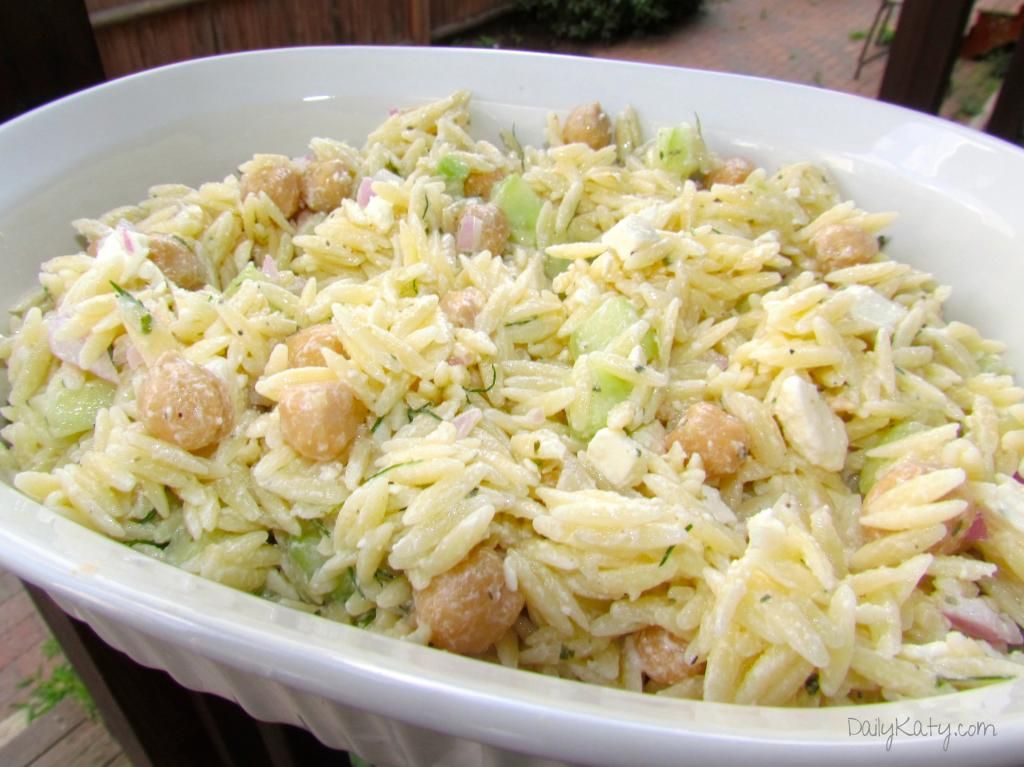 Ingredients:
For the orzo salad:
1 pound uncooked orzo
1 cup diced cucumber
1 cup crumbled reduced-fat feta
1 (15-ounce) can chickpeas, drained and rinsed
1/4 cup chopped red onion (more if you like red onion like I do!)
For the dressing:
1 cup fat-free Greek yogurt
6 tablespoons olive oil
6 tablespoons fresh lemon juice
2 tablespoons minced garlic
4 tablespoons finely chopped fresh dill
2 tablespoons finely chopped fresh parsley
Salt and freshly ground black pepper, to taste
Directions:
Cook orzo as directed on package.
Combine Greek yogurt, olive oil, lemon juice, dill, garlic, salt and pepper in a small bowl or measuring cup to create the dressing.
In a large mixing bowl, add chickpeas, cucumber, onions and feta to the orzo.
Pour dressing over the orzo salad, mix together.
Add additional salt and pepper to taste, along with parsley.
Mix together again and enjoy!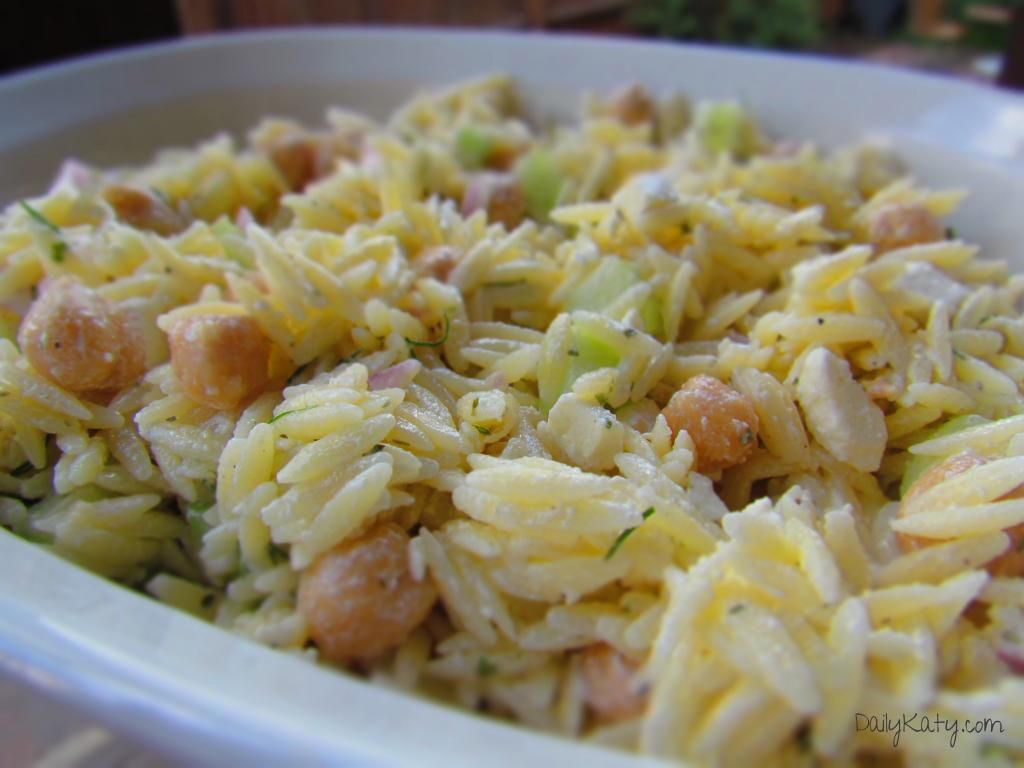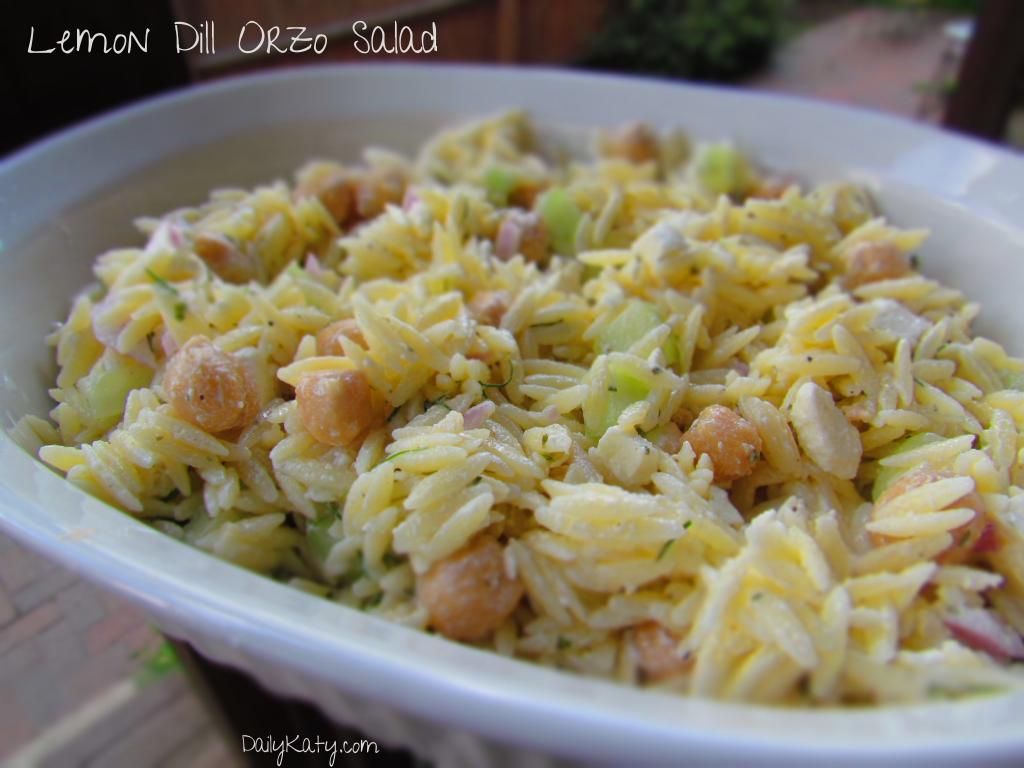 What are your favorite summer pasta salad recipes? Let us know in the comments below!