This is a sponsored post written by me on behalf of Piccing. All opinions are 100% mine.
As a Pinterest addict, I was excited to try out a new iPhone app, Piccing, and share my first impression with you. From my experience trying out Piccing, I discovered that this app is a fun way to explore and "picc" visual content from categories ranging from women's fashion, food and pets, to DIY, home decor, toys and more. The main differentiator between this app and others is that it's designed to direct you to purchase items you see in the photos with just one click.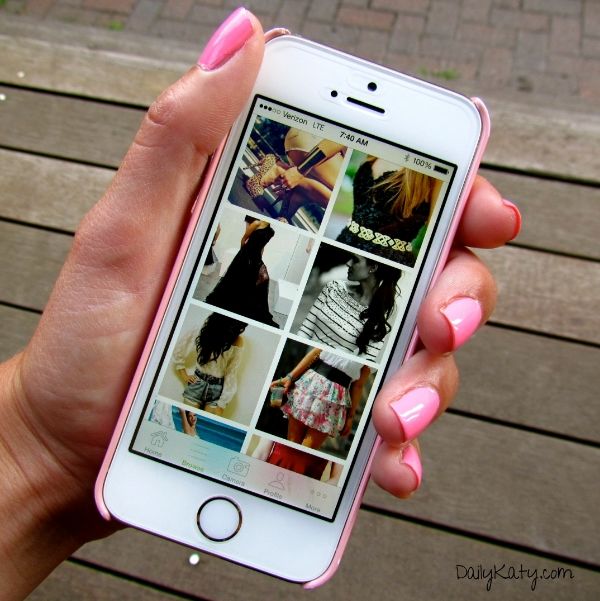 How it works: Download the app, select a few categories that are of interest to you and begin browsing. If you see images that you like, go ahead and "picc" them, which is a similar experience to pinning an item to one of your boards on Pinterest. You can also add your own image by uploading through the website or by using your camera/photo album on your iPhone.
There are little orange circles on some of the images, which you can tap to browse similar items. When you do that, a list of items pops up and you can scroll through and click on items you like, which then brings you to a page outside of the app to purchase that item. You can also mark items within images you're browsing or that you upload.
Favorite things: I love the idea behind this app. On social media sites like Pinterest and Instagram, I follow lots of bloggers and brands and often click through to get more info on specific items I'm interested in. With Piccing, you click a few times and you can ideally purchase something similar very easily. The content on the app is great too, so I enjoyed browsing through the different categories and "piccing" items to my profile.
Not-so-favorite things: The main drawback to this app right now is that when you click on a mark, the items that come up to purchase aren't similar to the item shown in the image. The purchase process is very easy and features lots of big brands, but it would be more useful if you could at least view items that are similar in color, style or brand. Additionally, many images don't have marks at all. Finally, there are only eight categories to browse and add images to and it might be helpful down the road to add more or allow users to create their own. This app is brand new, so I'm guessing that as more people join, more brands sign on and more users begin marking images, these drawbacks will improve.
Learn more: Check out the video below, visit Piccing.com and follow the brand on Facebook, Twitter and Instagram. To download the free iPhone app, go to MobileApp.Piccing.com.
Have you heard of Piccing? If so, what do you think? What are your favorite apps right now? Let us know in the comments below!