It's a pretty awesome time to be a Bostonian right about now – this weekend we had all four of our professional sports teams playing and now we have the Red Sox going to the World Series and the Patriots giving us another win.
I've been thinking about this post since the Pats opening day when I found the best tank top at Old Navy the day before the game. Gone are the days when you have to go to Dick's or another athletic store to get NFL gear – you can find much better women's football style items at stores you'd normally shop at, such as Old Navy, Nordstrom or even Free People.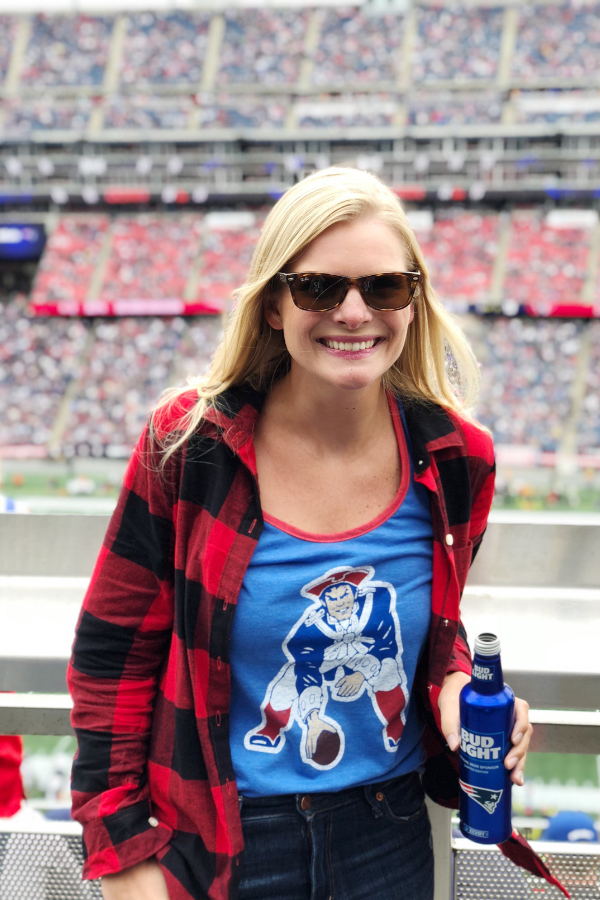 Shop the Look:
Tank (other teams available) / Flannel
There are so many other options – shop all of these and even more using the widget below this pic. Note that for most of the items, you'll find more team options once you click through – it's not just the one shown in the pic! Also, I threw in a boys' hoodie because I have this from a few years ago and it was such a good (and affordable) buy – just size up!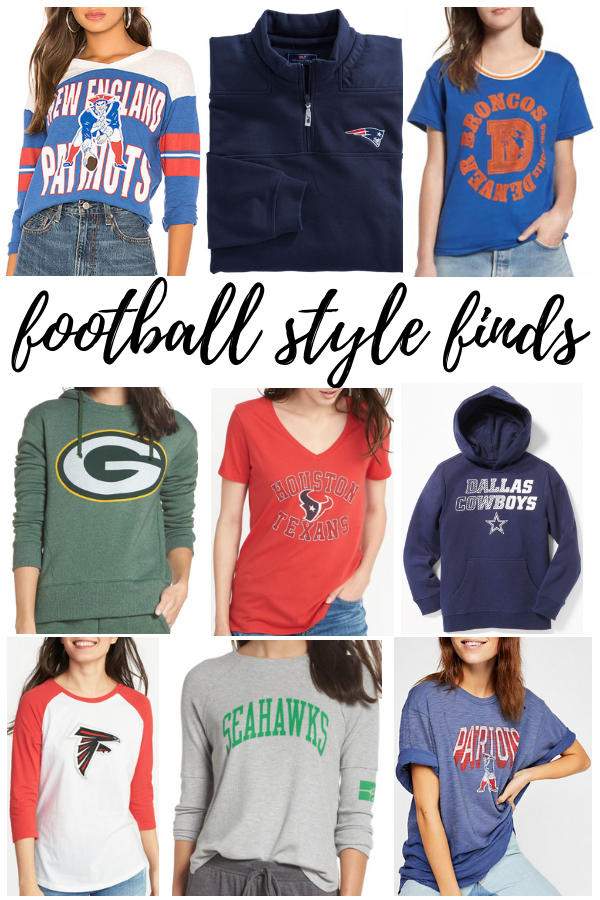 More Old Navy Picks:
& Options from Other Stores:
… & one last pic from the Patriots' opening day. Pin any of these for later or click "get sale alert" in the widgets to get notified via email when an item goes on sale if you prefer to wait!