I love New England because you can truly experience all four seasons here. But I do wish that fall would stick around a bit longer! Give me all of the light sweaters and leather jackets. It feels like we're quickly moving into winter, especially in the mornings when I'm commuting to work.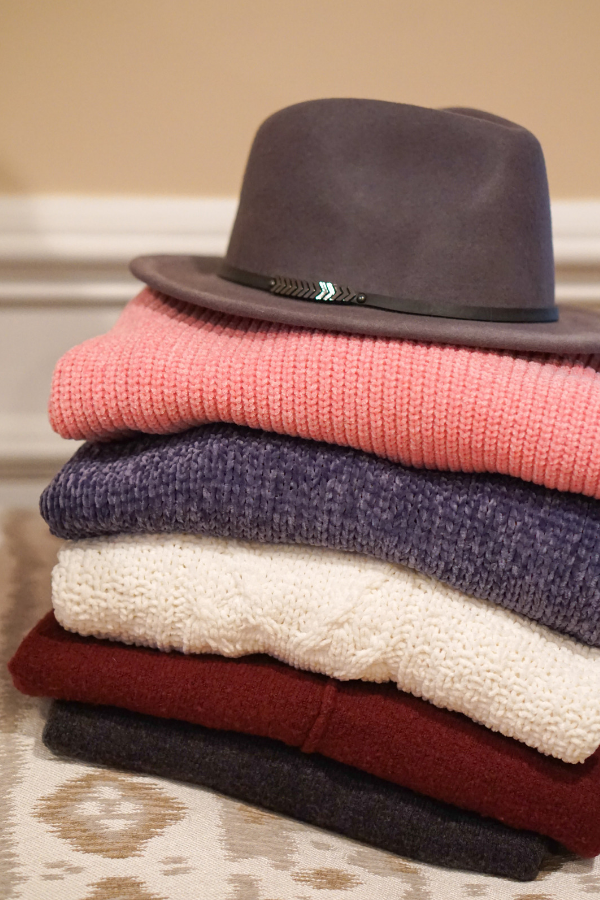 The only good news here is that sweater season is here to stay – we'll just have to throw a jacket over them from here on out. I admittedly only have a few sweaters in my drawers right now because I need to grab my bin at my in-laws' house, so I'm excited to pull all of mine out, many of which are back in stock this year!
Shop some of my favorites using the widget below, including this popular sweater from last year that is back in lots of colors. These sell out as the season goes on, so grab yours now!
Aside from that, I've been loving all things leopard print and with ties in the front. I'm also a big fan of long cardigans with a casual tucked in t-shirt or tank top like this one I grabbed recently. For some reason the green sweater below isn't showing up in the widget, but it's so soft and available in several colors here.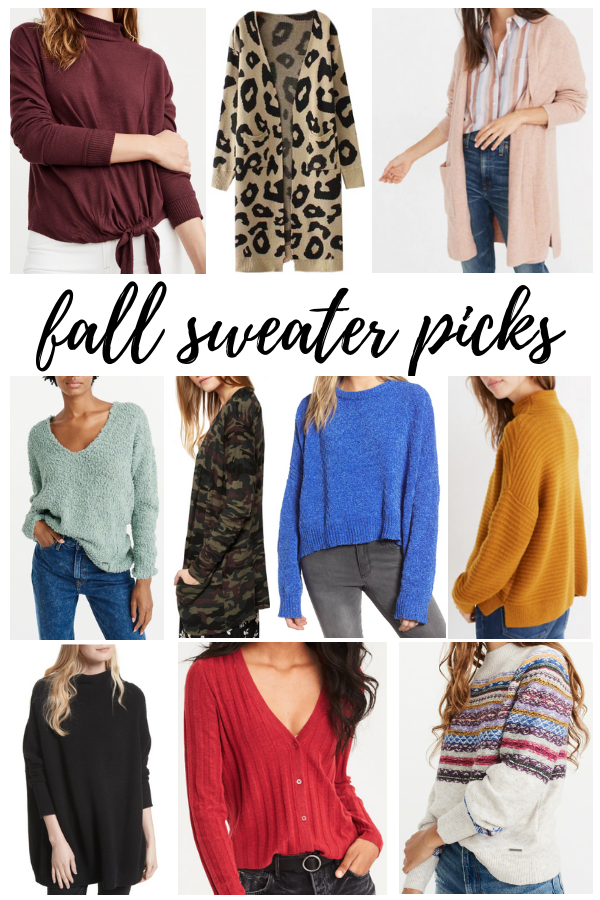 Shop these sweaters & more: