I've been meaning to get personalized Christmas stockings for years – in particular, a somewhat classic set that whatever store I purchased from would have year-over-year so we could add as our family expanded. The go-to for many, many options is Pottery Barn (& Pottery Barn Kids!), but with a little help from Google and a few friends, I tracked down some equally as good (& less expensive) options for personalized Christmas stockings this year.
I was initially into the mismatched, yet similar look and feel where everyone's is different, but my husband liked the classic red and white velvet options so we went with this (can't go wrong there!).
This week is the perfect time to shop these with Black Friday & Cyber Monday – scroll through the widget below* for several options I'm loving depending on what vibe you're going for. Look out for sales at stores I've included below: Pottery Barn, Pottery Barn Kids, Lands End and LL Bean.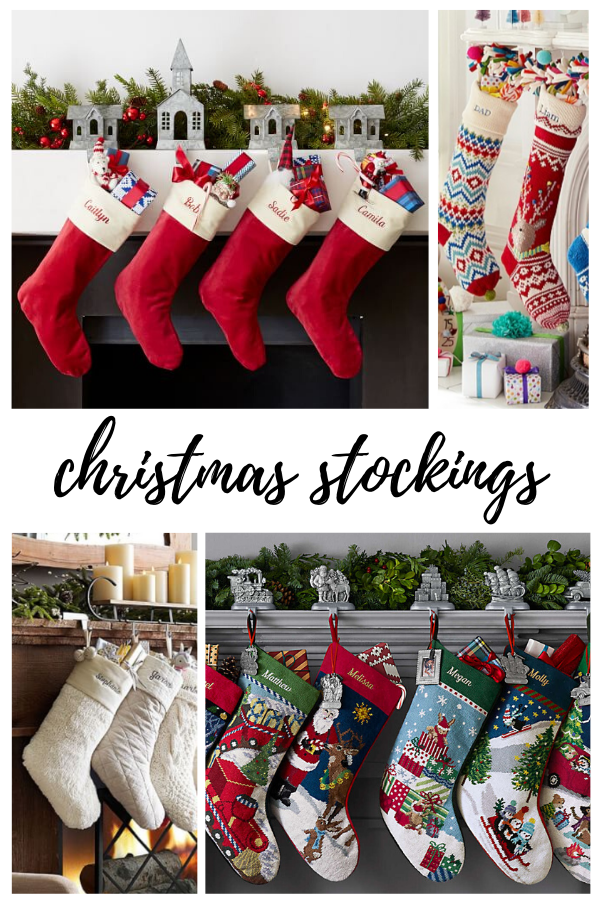 Personalized Christmas Stockings
*This post contains affiliate links, which means for every purchase made through them, I get a tiny commission. Thank you for supporting Daily Katy!