One of my favorite things about my full-time job is that it takes me to places that I might not go to on my own, for one reason or another. Recently, I had the chance to head down to South Beach in Miami and stayed at a beautiful property, the Delano Hotel. Lucky for me, the events I was working were spread out over the weekend, so I actually had the chance to enjoy my stay and also catch up with one of my best friends that lives in another part of Florida. The Delano was the perfect place to stay, with its close proximity to Lincoln Road, beach and pool, and overall chic yet relaxing vibe. Read on for some of my favorite things about this hotel!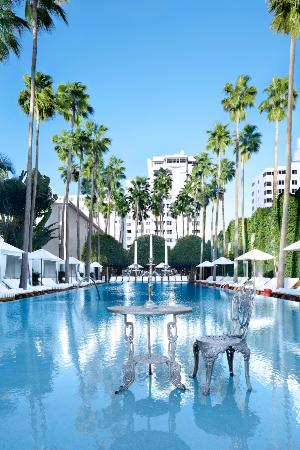 (Image via TripAdvisor)
The Rooms
I LOVE the all-white look this hotel has going on in the rooms. If I could pull it off at my own house, I would… but I'm just not tidy enough for it. So I go to places like the Delano to enjoy. I stayed in the City View King room shown below and it was pretty amazing even with just a view of the city, so I can imagine the Ocean View, Oceanfront and Poolside rooms and suites are pretty incredible. The rooms lived up to their description: "Playful and elegant, the serene oasis of every Delano room brings a fresh interpretation of 'barefoot chic' to Miami." The bed is so cozy that I could have slept all day in it, with luxurious 300 thread count cotton and down bedding.
In the bathroom, the rainfall shower head complete with MALIN+GOETZ bath amenities were also perfection. And last but certainly not least, the mini bar was not your everyday mini bar. It was stocked with high-end cocktails and glasses to match. And there's even a box with any item you may have forgotten or needed, from Supergoop! sunscreen to Advil, to mints and even socks.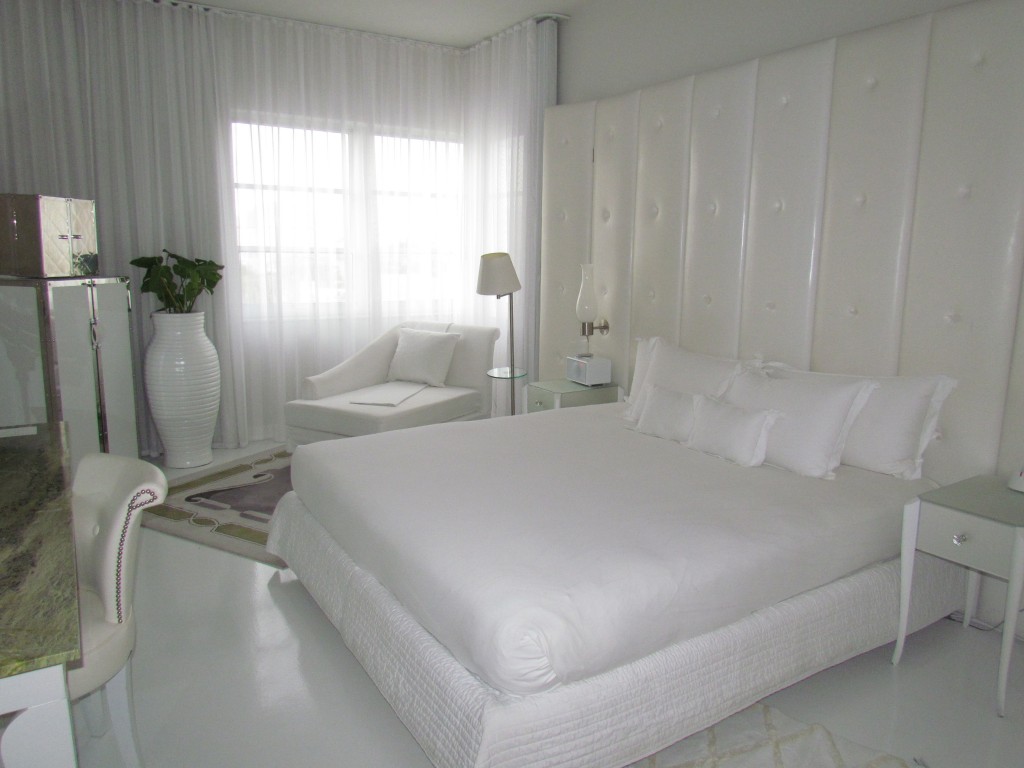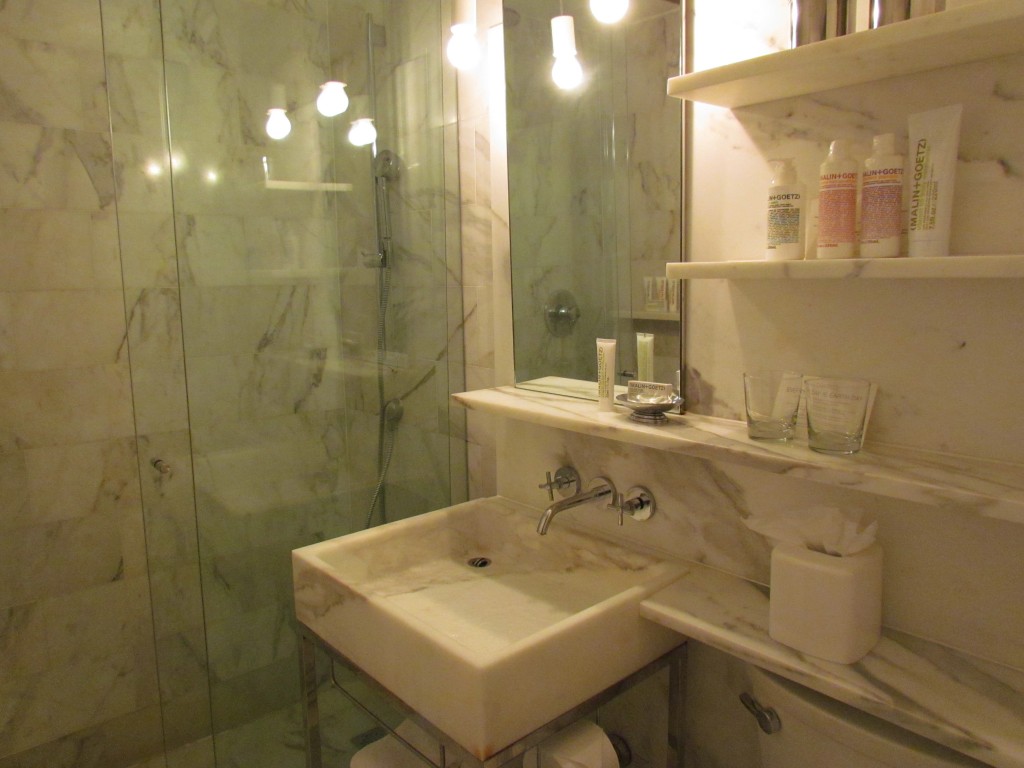 The Pool
Not much of a description is needed for the pool – you can see for yourself in the photos below. The Delano Beach Club is a 7,000 square foot seaside retreat, with a beautiful pool and direct access to the beach. If you want more of a lounge area by the pool, you can rent a poolside cabana. And of course, the poolside cocktails looked amazing and if you want to keep it non-alcoholic, try a smoothie.
If you're looking to step it up a notch for a special occasion, check out the poolside bungalows. Admittedly I didn't experience these for myself, but they sound pretty amazing! The bungalows include a private patio, rainfall showers, MALIN+GOETZ bath products and an enormous Roman-inspired marble soaking tub. Step outside and you're right at the pool!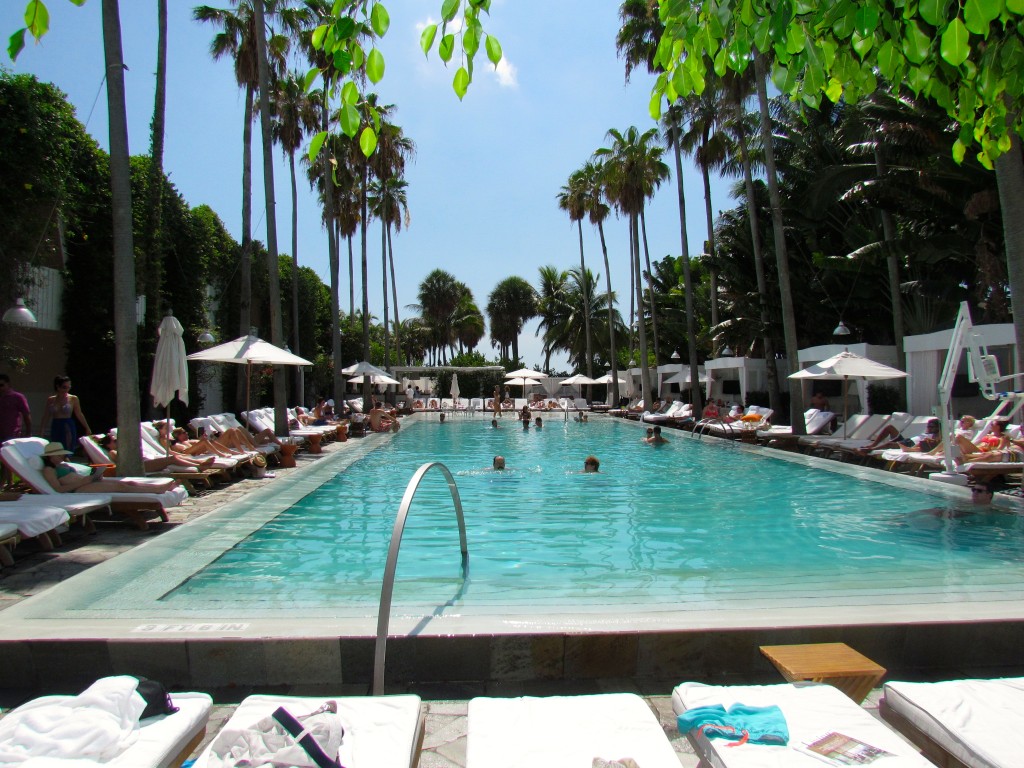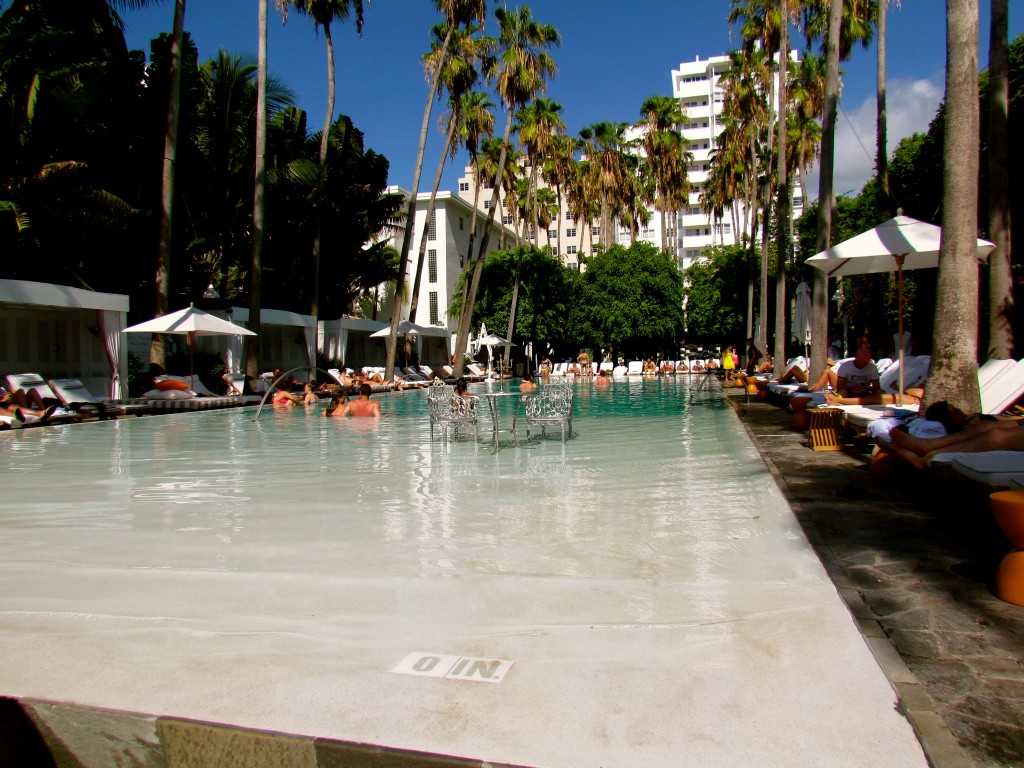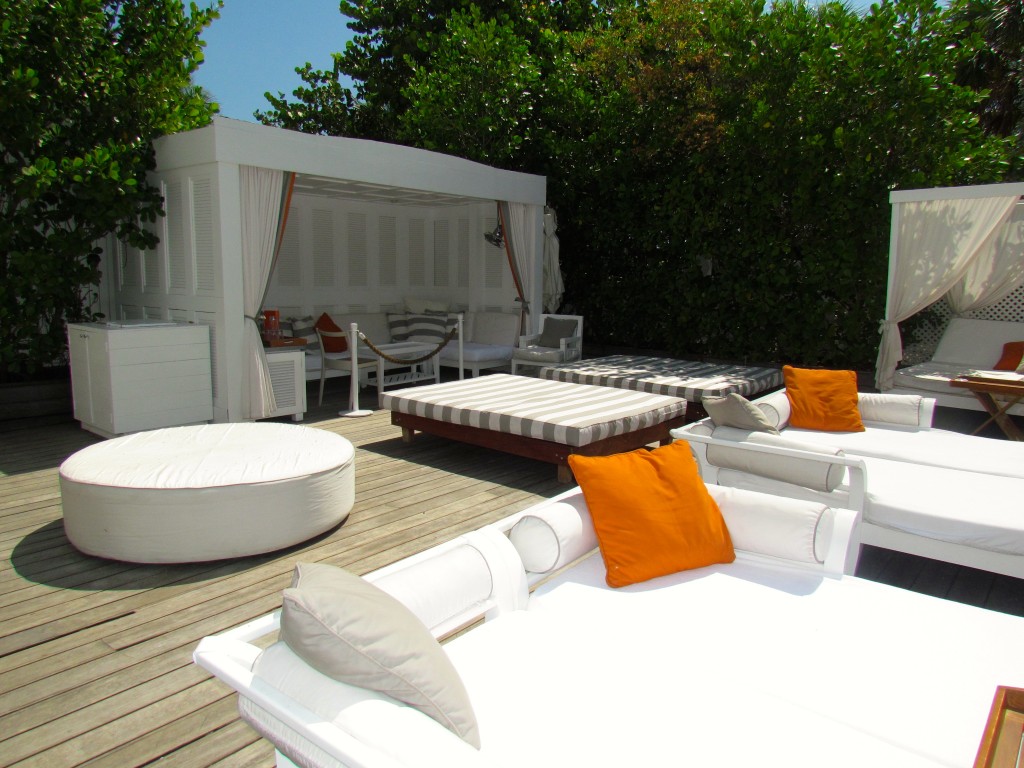 The Beach
This one also speaks for itself, but as I mentioned above, the hotel has direct access to the beach and ocean. The staff down by the beach were super friendly and led us to a beach chair with fresh towels. For an additional cost ($200!) you could rent cozy beds on the beach, but our beach chairs were perfect for what we needed that day. And the ocean water was much warmer than in New England! Oh and in one of the pics below I'm wearing my new bikini from Mi Ola Swimwear… more to come on that in a future post!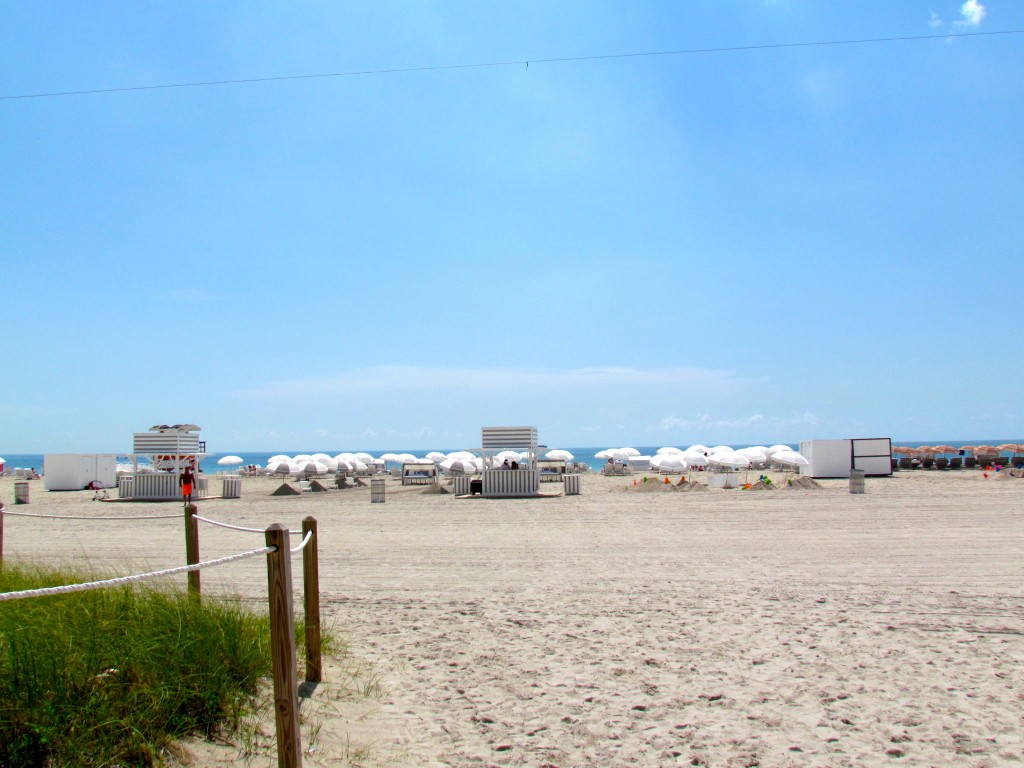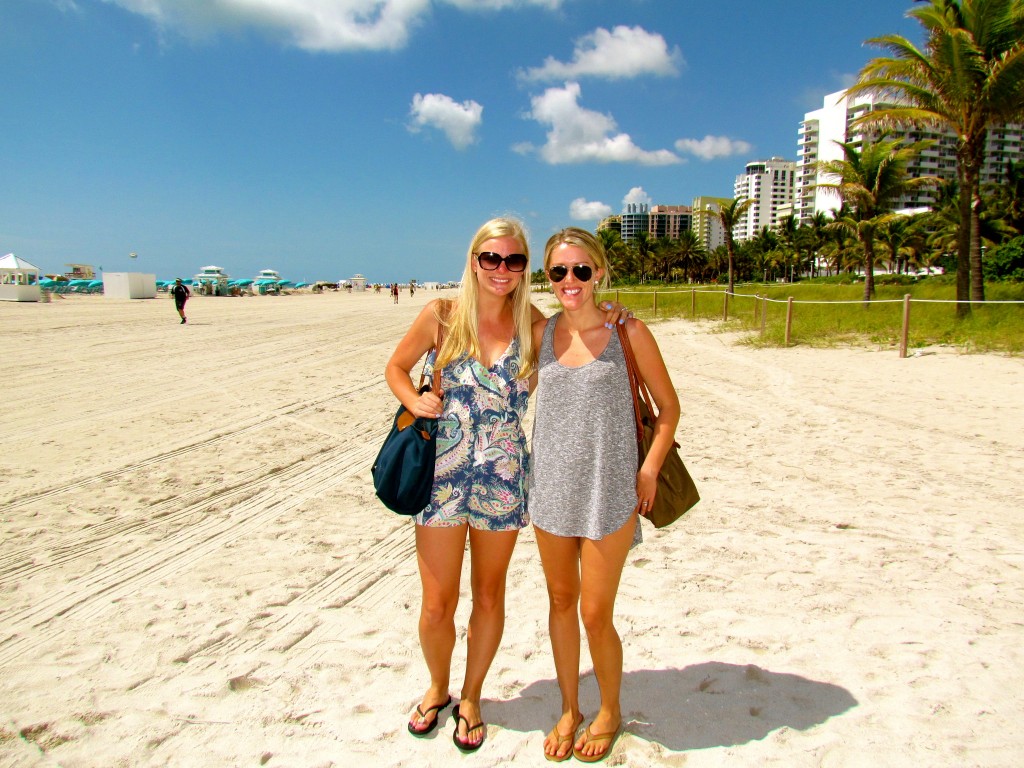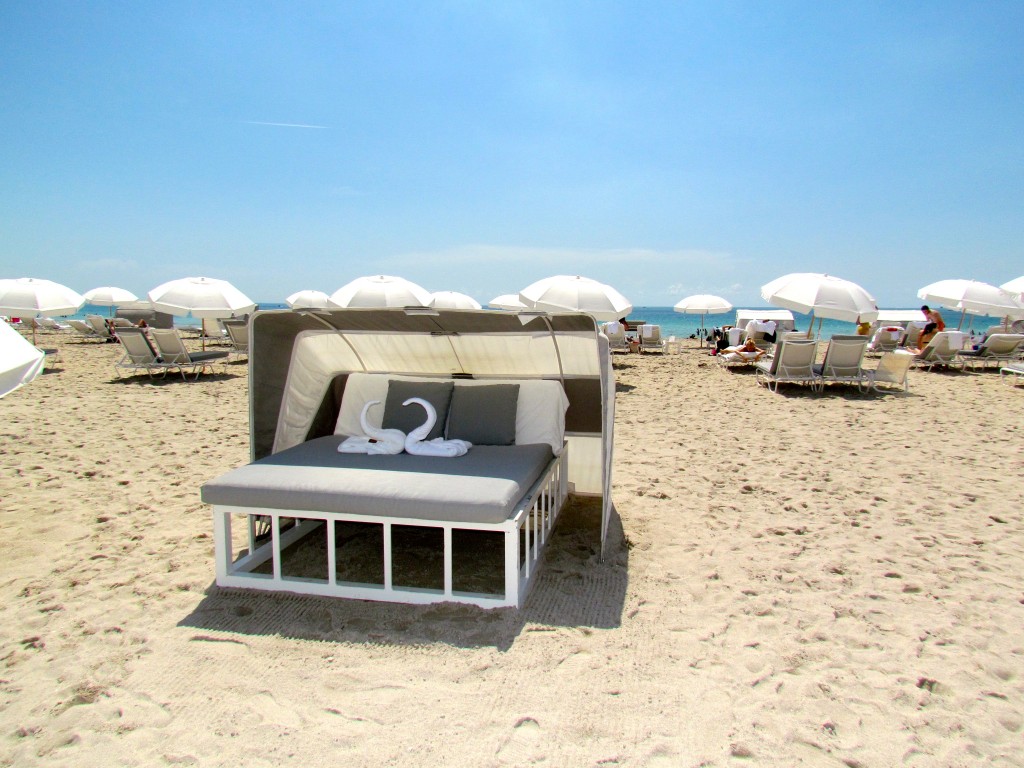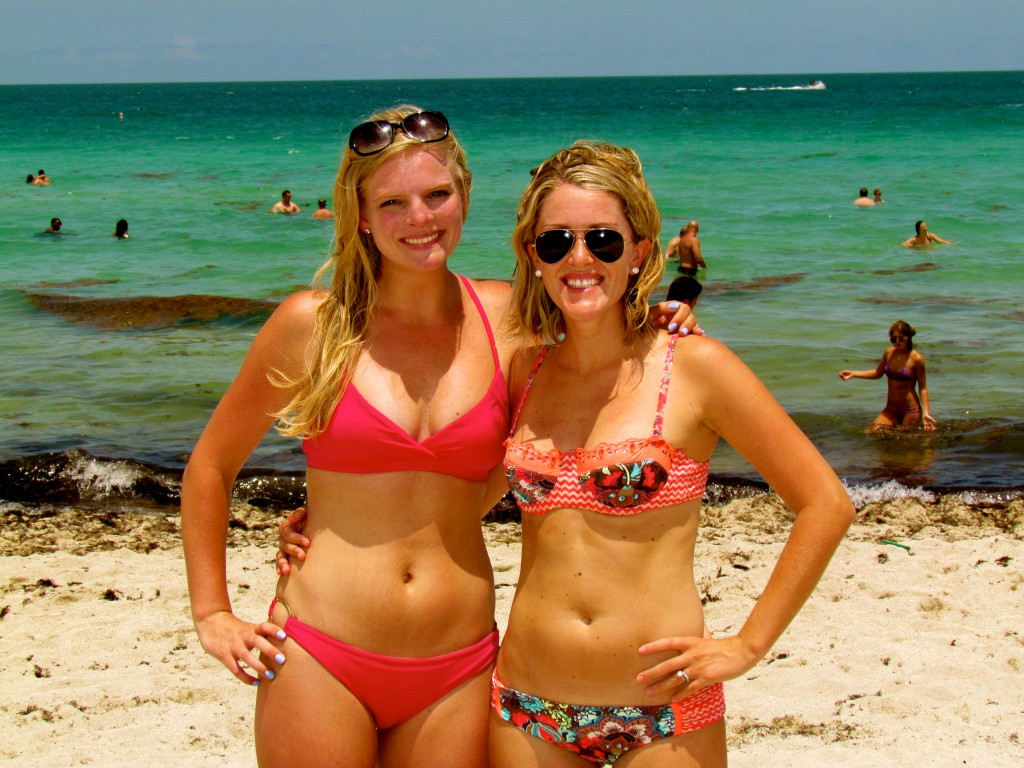 The Spa
If you have time, you have to take full advantage of this spa, Club Essentia. It's located in the penthouse and is a 3,500 square foot private rooftop oasis with amazing views and a calm, refreshing vibe that it so perfect. In addition to your traditional spa offerings like mani-pedis and massages, they also offer preventative aging procedures. It was raining when I was up there, so my photos don't do it justice, but check out a few below that I found.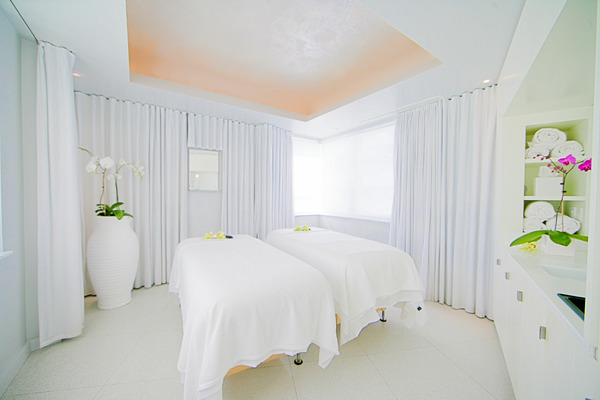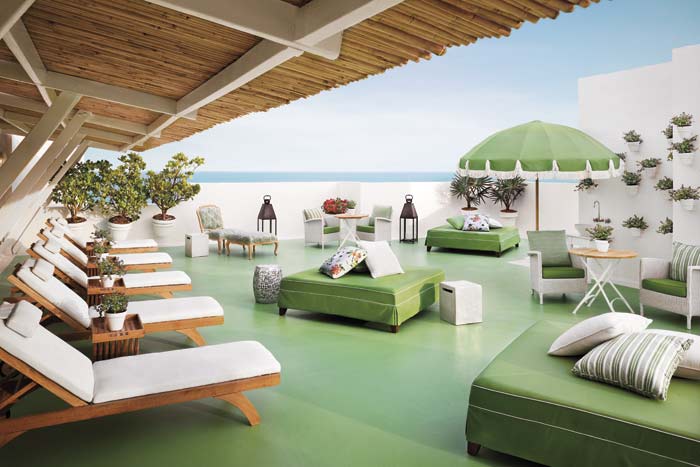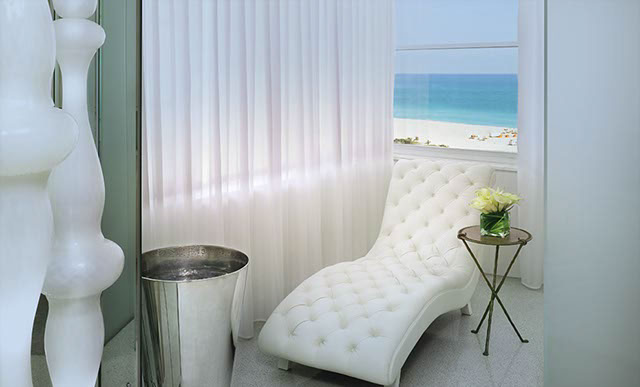 The Location
The Delano is only a few blocks from the popular Lincoln Road, where you'll find lots of shops and restaurants. My favorite spot for breakfast was on Lincoln Road, Paul. It's actually a chain, but it has delicious omelettes and other breakfast offerings. And of course, the Delano is right on the beach, so you can't go wrong there.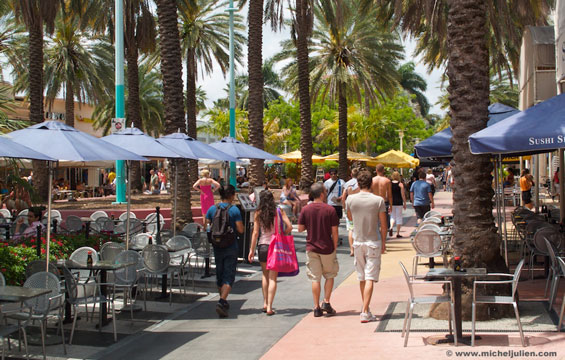 The Food & Drink
Bianca, the hotel's main restaurant, is open for breakfast, lunch and dinner and has both indoor and outdoor seating. I sat outside on their deck for a post-work glass of wine and apps, and then again for lunch with my friend when she was in town. The menu items are simple and savory. I tried the calamari, a chopped salad and truffle fries, all of which were delicious. You can also order from a menu of sandwiches and the likes from the pool deck and beach.
FDR at Delano was the perfect place for my friend and I to go out for a bit the Saturday we were there. I'm not really into clubs, but this place was not too clubby, not too casual. They played awesome music (lots of fun remixes and older rap/dance) and the drinks were delicious (but beware, the martinis were $20 each… pretty typical for South Beach though!). We also got to cut the line and avoid paying a cover since we were guests at the hotel.
There's also the Umi Sushi and Sake Bar, which I didn't have a chance to try myself but looked delicious from what I saw walking by. The restaurant offers guests a casual, full-dining experience right in the middle of the lobby, featuring a large communal table that's great for group dining. And lastly, the Rose Bar is a cute little bar at the hotel that's a great post to grab a drink and light food bites in a relaxed yet sophisticated setting.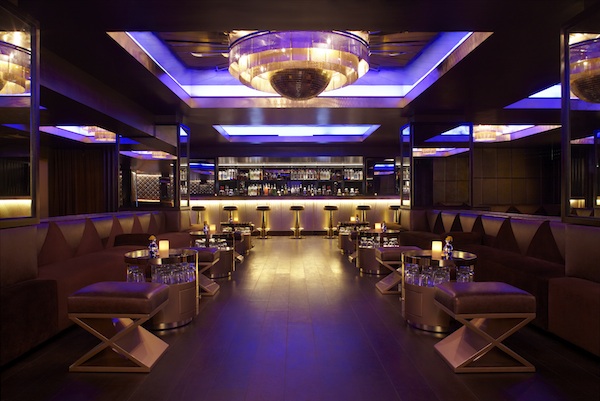 (Image via HotelChatter.com)
Have a favorite hotel to get away for a relaxing weekend? Let us know in the comments below!