I was feeling a little bored with my daily english muffing with peanut butter breakfast, so I decided to play around with new breakfast ideas. The key with weekday breakfast for me is that it needs to be easy because I eat it at my desk as I start up my work day. As a result, my go-to breakfast is now mini quiches, a recipe from Skinnytaste, with a few small changes I made.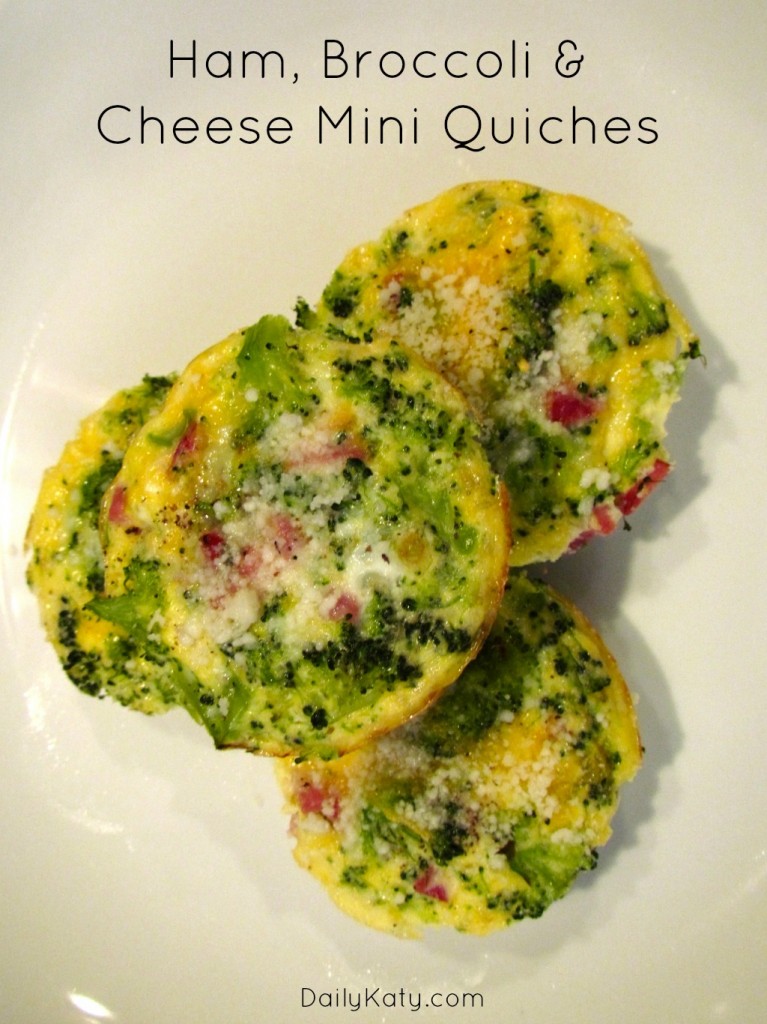 Not only are these delicious, but my husband got lots of give-me-that-recipe comments when he brought them to work! And you can substitute the broccoli and ham for whatever you happen to have in your fridge – spinach, onions,  mushrooms and more.
Check out the recipe below and let me know what you think! This recipe makes 12 omelette muffins.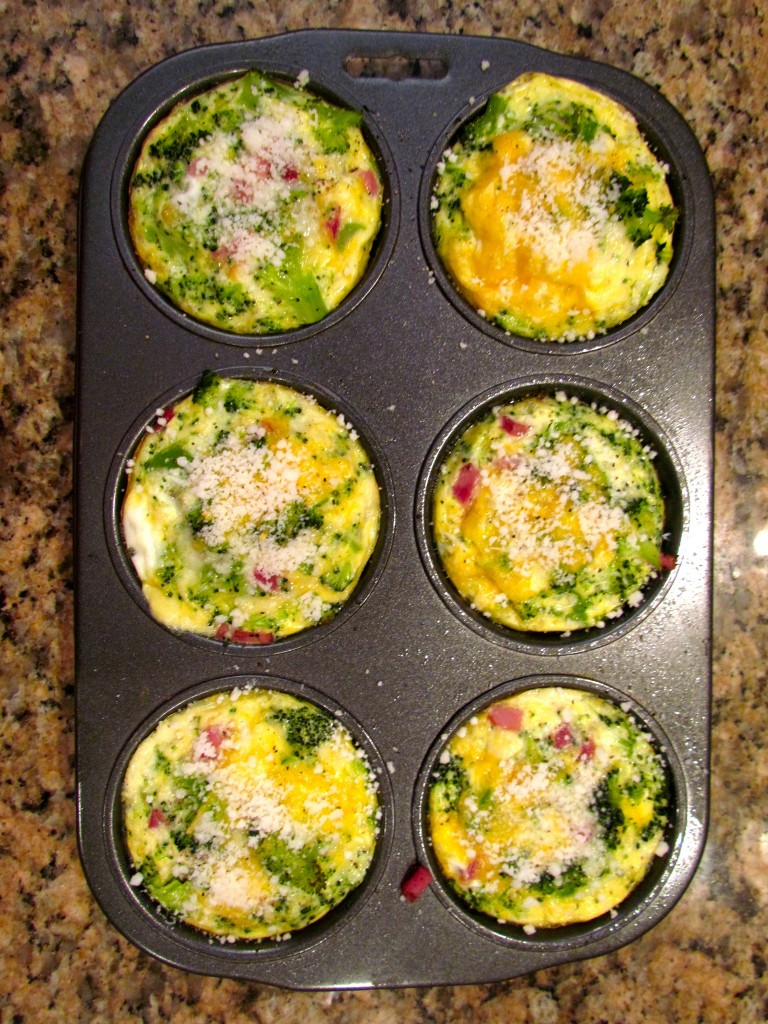 Ingredients:
5 cups broccoli florets
4 oz (5 slices) Jones Dairy Farm Sliced Ham (or any sliced ham)
6 whole large eggs
1 1/2 cups egg whites
1/2 cup reduced fat shredded cheddar
1/2 cup grated pecorino romano
salt and pepper
cooking spray
Directions:
Preheat oven to 350 degrees. Steam broccoli for 6-7 minutes.
Chop up broccoli into small pieces. Add salt and pepper.
Chop up 4 pieces of ham into small cubes. Mix together with the broccoli.
Spay non-stick cupcake/muffin tins with cooking spray (recipe is for 12 omelette muffins).
Distribute broccoli and ham mixture evenly between the 12 tins.
Beat egg whites, eggs, grated cheese, salt and pepper in a 1 quart measuring cup with spout (or medium bowl – the measuring cup just makes it easy to pour).
Pour the egg mixture into the tins over the broccoli and ham until they're a little more than 3/4 full (it's ok if the broccoli/ham are above the height of the tins, as long as the eggs aren't to the top).
Top with grated pecorino romano and and bake until cooked, approximately 20 minutes.
Serve right away. Once cooled, put leftovers in a ziplock bag or tupperware and store in the refrigerator. Heat up in the microwave for about 1 1/2 minutes and enjoy during the week.