Christmas is just two days away and it's time to finish wrapping up the presents and getting ready for the actual day with family, friends, and whoever else you spend the holiday with. My husband and I make the rounds on both Christmas Eve and Day, with four different events packed into two days.
This year, I wanted to bring along a festive dessert, but one that was easy to make since I'm not exactly an experienced baker. These Peppermint Chocolate Pretzels are perfect because you can make as many or as few as you'd like. I quadrupled the recipe and made lots to hand out at work and bring to upcoming holiday gatherings. You can use inexpensive mason jars
 (make them festive with these snowflake lids
!), clear cellophane bags
 or holiday cello bags
 with ribbons tied around them. They're nice and simple and all of the ingredients are found right at the grocery store!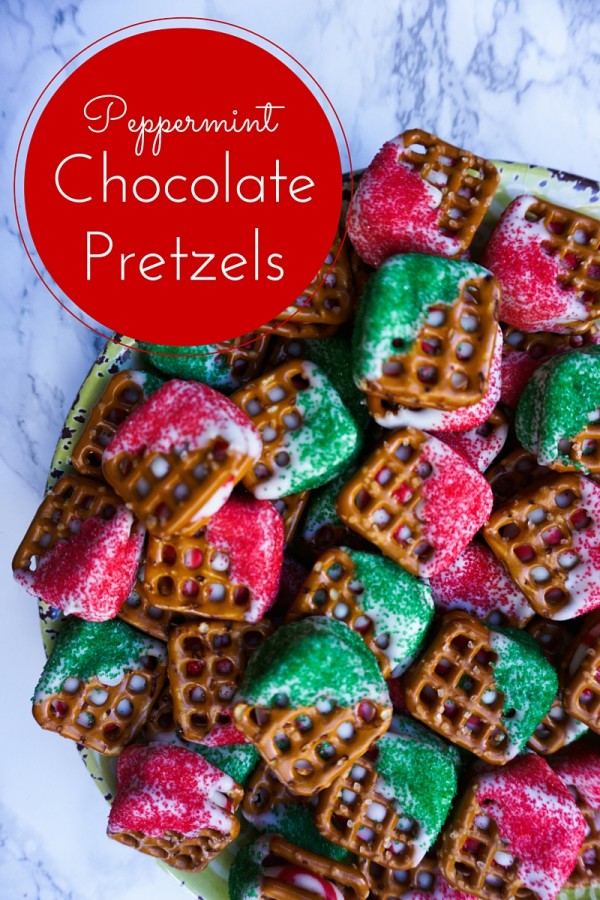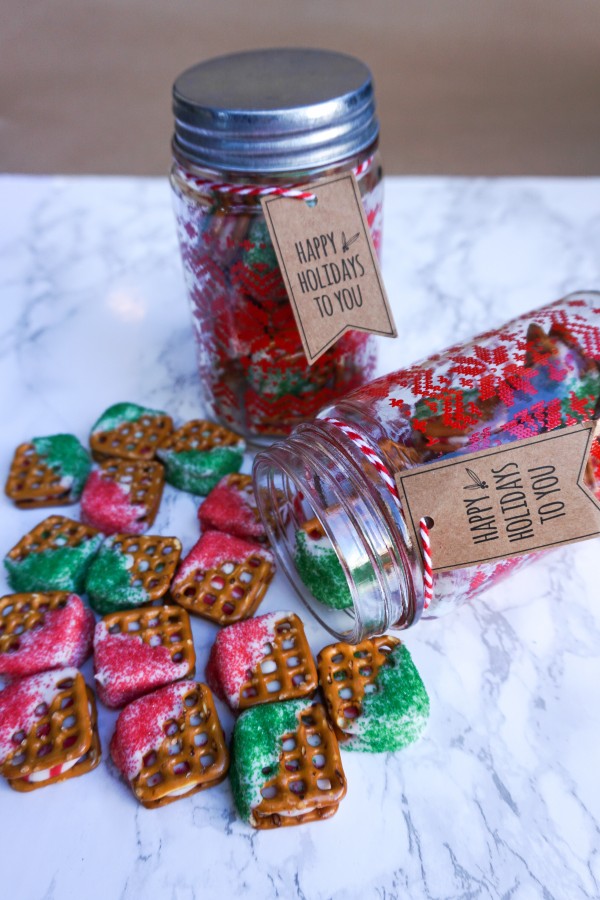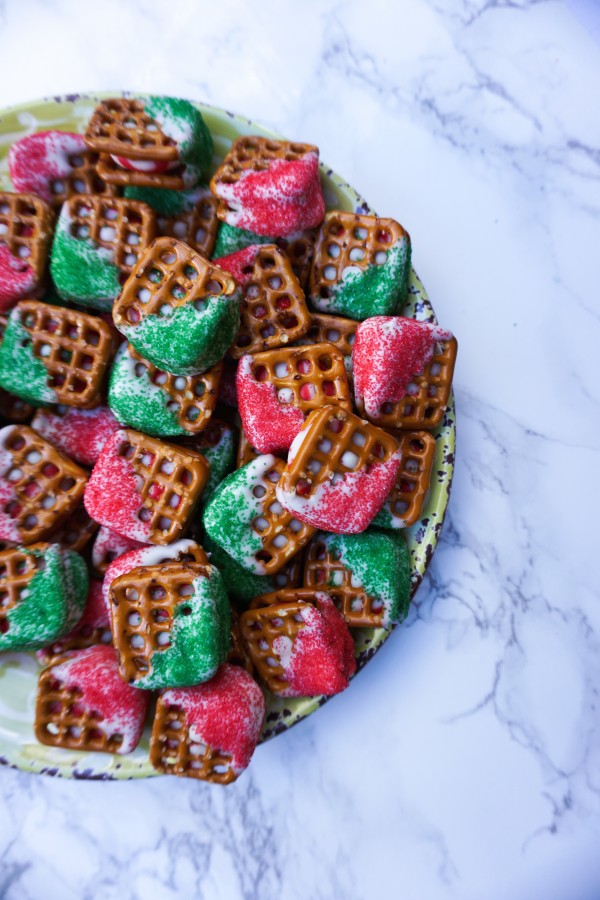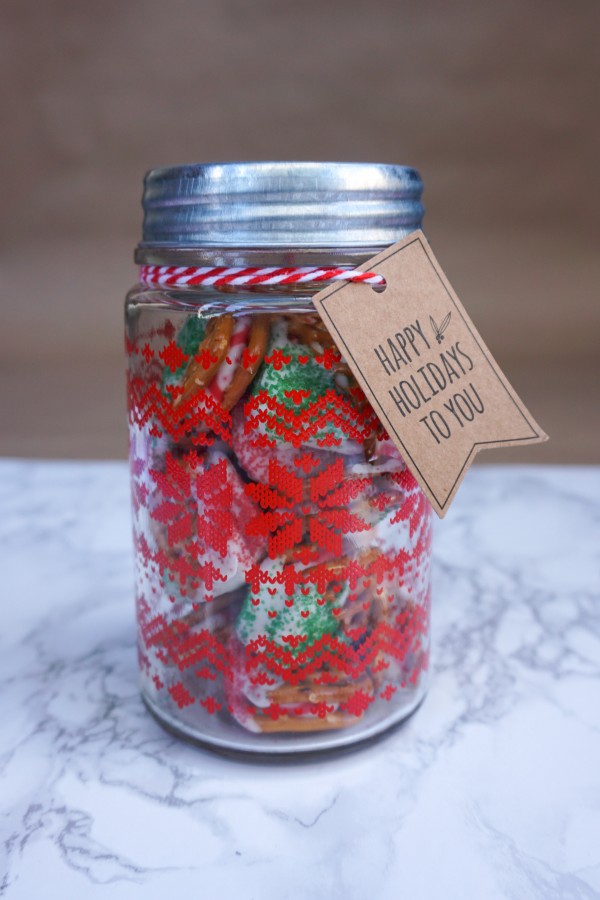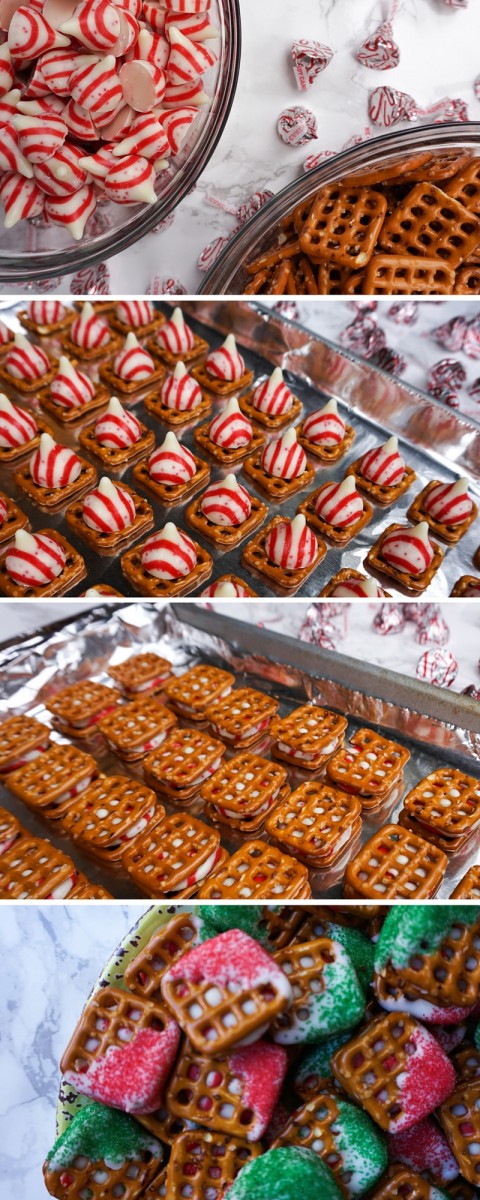 Peppermint Chocolate Pretzels
Ingredients
25 Hershey's Kisses Candy Cane
50 square pretzel snaps
1 bag white chocolate chips
Red and green sprinkles for decorating
Instructions
Preheat oven to 250 degrees.
Place 25 pretzel snaps on a baking sheet. Add one Hershey's Kiss on each pretzel. Set aside the remaining 25 pretzel snaps.
Bake for 3-4 minutes (test one out first, as oven times may vary), until the Hershey's Kiss is soft but not completely melted.
Place one pretzel snap on top of each Hershey's Kiss and press down lightly to form sandwiches. Set aside and cool completely. Optional: speed up the process in the freezer or refrigerator.
Melt white chocolate chips in a double boiler (or pot with glass bowl the side of the pot opening), stirring occasionally until smooth.
Dip corner of each sandwich in white chocolate, allowing the excess to drip off. Coat with sprinkles and set back on baking tray. Cool completely.
http://dailykaty.com/peppermint-chocolate-pretzels/