Everyone loves a good dip at a gathering with family or friends. I have a few "go-to" dip recipes that I usually make, and the 3-Ingredient Artichoke Dip below is definitely the one that I make most. Every time I serve it to our guests or bring it to a party, people are amazed at how easy it is to make. I've had tons of requests from friends and family for the recipe, so I figured it was time to share it here.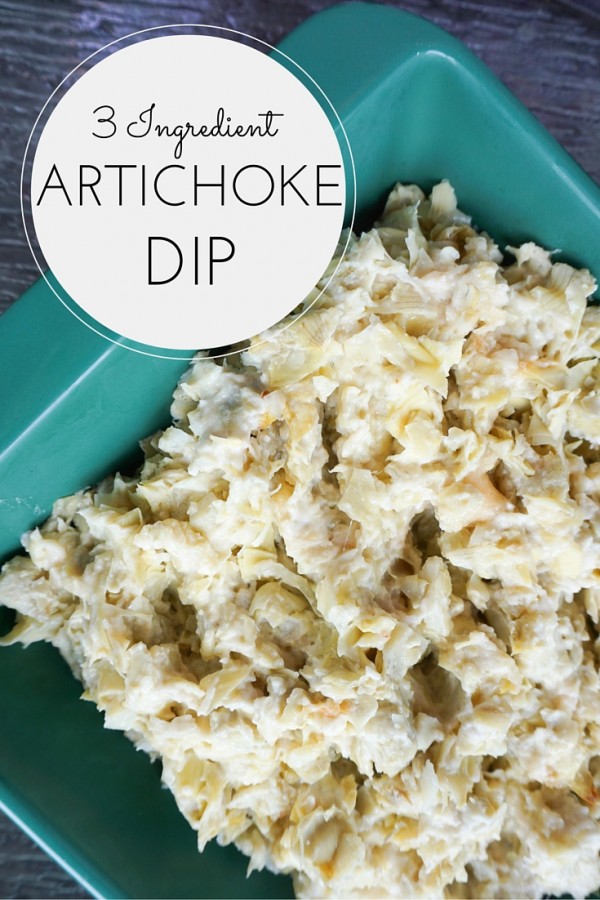 You can quickly whip this up and either make it right away or keep it in the refrigerator until about 45 minutes before you're ready to serve it. The best part about it is the small amount of ingredients needed – artichoke hearts, mayo and parmesan cheese, plus a bit of salt and pepper. Oftentimes when I tell people what's in it, those who don't like mayo (my husband included) are surprised that it's included, but it really doesn't taste like mayo once cooked – it just gives it a nice texture.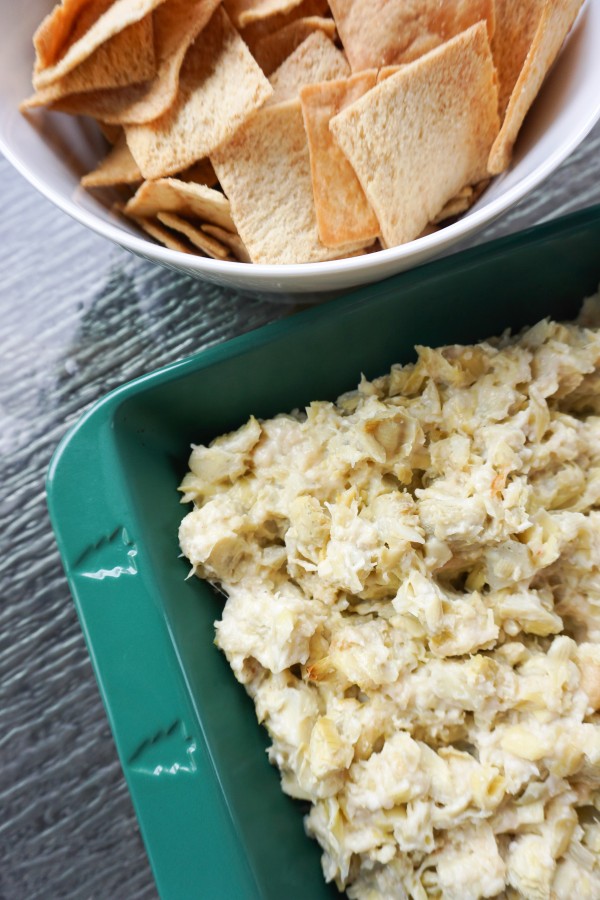 I can almost guarantee that this recipe will be a crowd pleaser and you'll want to have the three ingredients on hand at all times. That's what I do!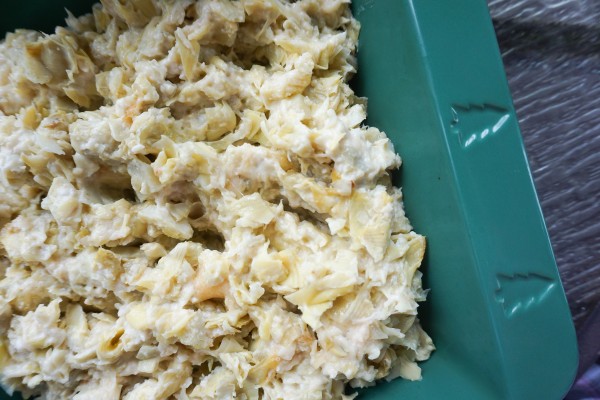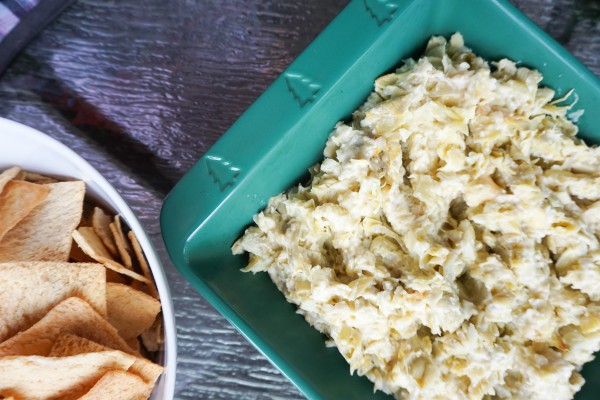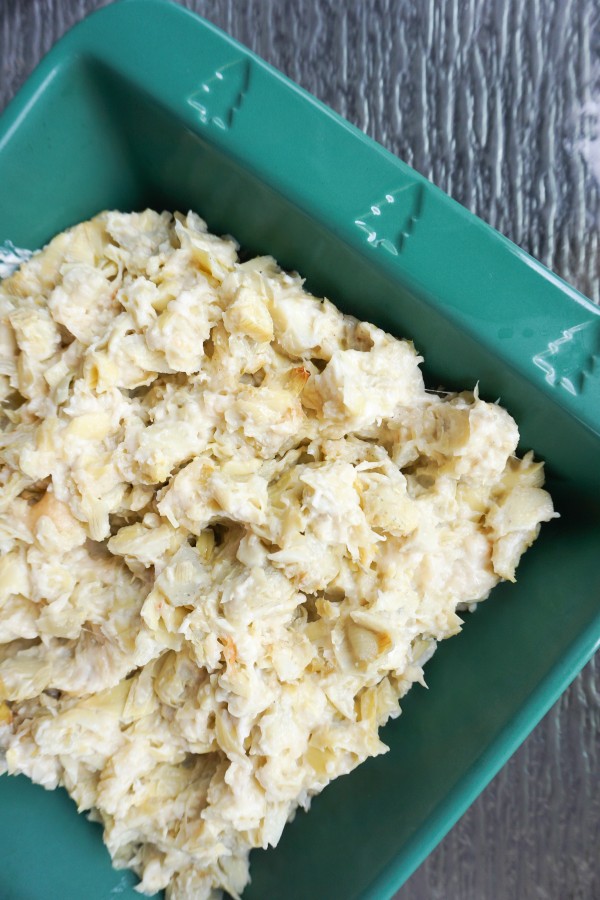 Ingredients:
3x 14 oz cans quartered artichoke hearts, drained
1 cup light mayonnaise
1 cup shredded parmesan cheese
salt and pepper to taste
Directions:
Coarsely chop the artichoke hearts
Mix all ingredients together and pour into an oven-safe dish
Bake at 350 degrees for 45 minutes
Serve with bread or pita chips and enjoy!
Variations:
While this is how I like to make this dip, you can play around with the proportions and/or add a few things to make it just right for you. Here are a few other ideas:
Chop the artichoke hearts more or less based on your preference.
Add breadcrumbs to the top of the dip just before you bake it. Skinnytaste has an artichoke dip recipe that suggests doing this, spraying the breadcrumbs with olive oil spray before baking.
Substitute fat free Greek yogurt for some of the mayo and cheese.
Add in some part-skim mozzarella cheese.
Add in some shallots. You can easily chop and combine these and the artichoke hearts in a food processor.
What's your favorite dip recipe? Leave it below in the comments!