During the hot summer months, I love to brighten up my style with neon and cool pastel nails. And while trying out the latest nail colors is the fun part, it's also important to keep your nails protected – especially during the summer months – with quality products. That's why I wanted to share with you some awesome products that I had the opportunity to try out from Cutex, the leader in nail care products since 1911.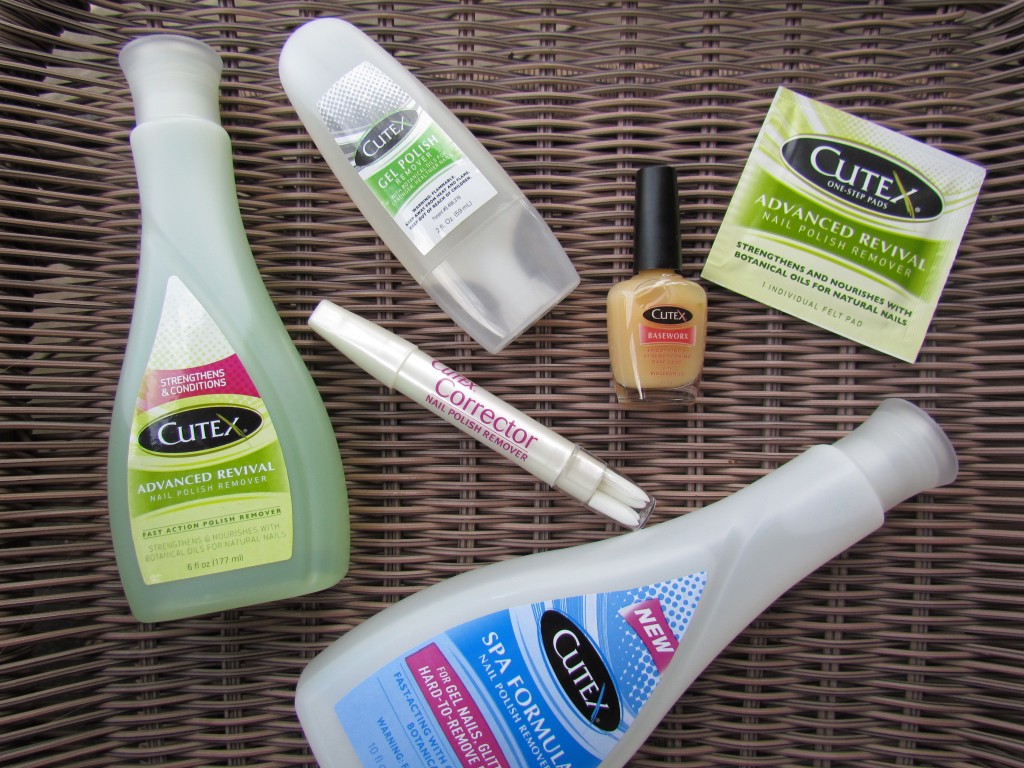 Baseworx: This base coat is exactly what you need to protect your nails before putting any nail color on them. It's the only base coat made with bioceramics, which pairs with natural oils to smooth, strengthen and condition your nail bed. Bioceramics also fill in nail ridges and help nail polish stay put. ($8, Drugstore.com)
Nail Polish Remover: Cutex has lots of great options that make it easy to remove nail polish and also condition your nails in the process. Here are a few of my favorites:
Nail Polish Remover Pads: These are amazing and I will absolutely be buying these in the future. The pads are bigger and thicker than ordinary pads and are great for using at home or while traveling because they come in individual packages. And all it takes is one pad to remove polish from every finger – even dark or hard-to-remove colors! They come in three varieties – Regular, Advanced Revival and Non-Acetone. ($4 for pack of 10, Drugstore.com)
Liquid Nail Polish Remover: The Advanced Revival Formula combines the power of acetone with the strengthening and nourishing of natural drying oils to leave your nails feeling strong, while also quickly removing nail polish. And the Spa Formula is perfect for removing hard-to-remove colors (glitter!) and even Shellac. (Prices vary based on size and type, CutexShop.com)
Gel Polish Remover Kit: I love getting Shellac polish once in a while, but I always end up picking it off (which is obviously not good for my nails) because I don't feel like going back to the salon to get it removed (and also don't want to pay for it). This solves that problem – it removes Shellac or gel polish in a way that doesn't use pure acetone, which is much better for your nails. ($10, CutexShop.com)
Corrector Pen: This is an awesome tool for correcting nail mistakes in one stroke. I love getting a professional mani/pedi, but in between I usually do my own nails, so this is exactly what I needed. It has a special tip designed for hard to get to areas. And all you have to do is apply the tip that has nail polish on it, rub it over the nail polish and it disappears right away. ($17, Amazon.com)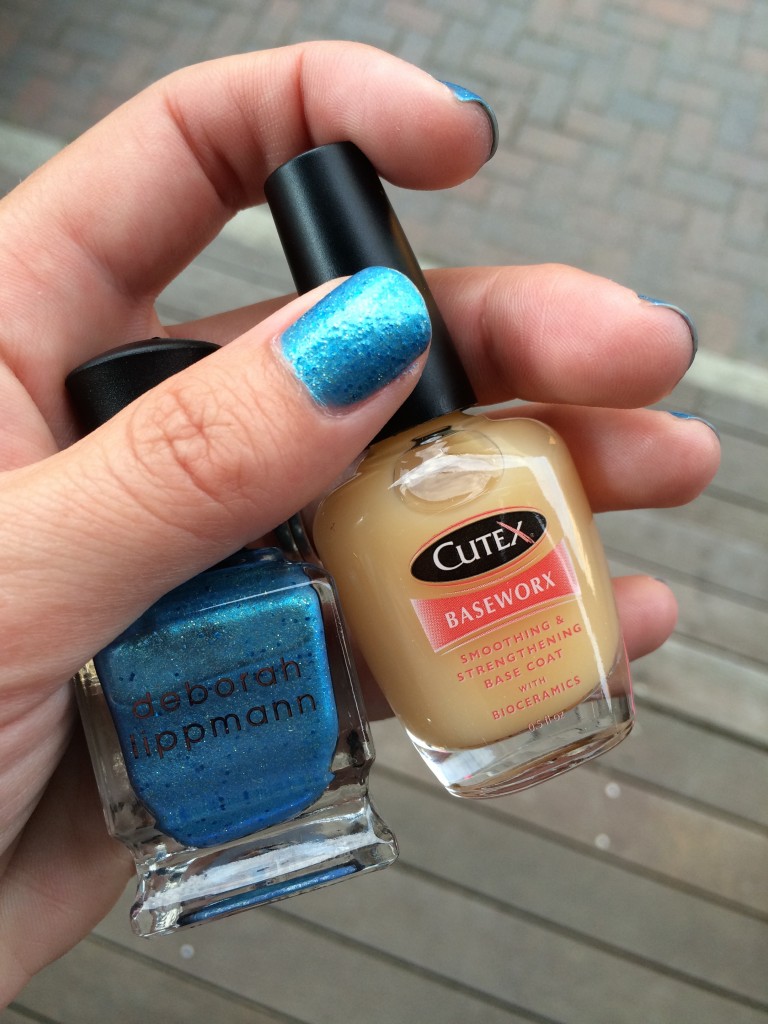 In addition to having great products, Cutex sent along these tips for keeping nails looking and feeling great this summer:
Sunscreen isn't just for the skin. Nails are made of protein and need as much protection as our skin does. When lathering on the sunscreen, remember those hands and feet – especially the cuticles. Cuticles serve a purpose; they seal in moisture and protect new nail growth as it emerges from the base of the nail. Sun, wind and sand can dry cuticles and nail folds (the areas of skin that frame your nails), which is bad for nail growth.
Cover your head and nails. Dermatologists recommend donning a baseball cap or cute floppy hat to shade the head and face from the sun's harsh rays. Cutex recommends coating nails with a polish, base coat or ridge-filler to protect nails against the elements. The Cutex clear basecoat, Baseworx, contains biotin, the only supplement scientifically proven to improve nail health. Baseworx not only lengthens the life of manicures, it is also the perfect protection for those heading sea-side, where high salt and moisture can soften and split nails.
Keep infection at bay. According to the American Academy of Dermatology, about 50 percent of all nail disorders are caused by fungal infections. People tend to go swimming, exercise, and visit spas more often in summer. While those places are great for relaxing or keeping fit, any damp place – like a locker room – can breed fungus, so be sure to wear some type of footwear at all times when in public. Feet can also become hot and sweaty in the summer. Open-toed shoes or light sandals can help keep feet dry and healthy.
Oil-up to protect and moisturize. Dermatologists suggest coating hands and nails in natural oils to moisturize. When you're looking to change polishes, reach for Cutex Advanced Revival Nail Polish Remover, which comes in both liquid and pads. Named 2014's Best Nail Polish Remover by NewBeauty Magazine, Advanced Revival combines the power of acetone with the nourishing and natural botanical oils of apricot seed, flax seed and perilla, for stronger, healthier nails. Plus, Advanced Revival removes polish twice as fast as other brands. That means more time to spend enjoying summer!
Ditch the harsh salon acetone for DIY removal. Do you take your nails to the extreme with gel or glitter polish? Extreme nails don't have to mean extremely harsh nail polish remover. Try at-home removal with the new Cutex Gel Polish Removal Kits or SPA Formula Nail Polish Remover. These products work as well as 100 percent acetone, yet moisturize and condition nails even after the first use.
Go Naked! Even with the best products, nails still need a rest. If your nails are brittle, break easily or just look unhealthy, dermatologists recommend ditching the polish for three months. Still need a little shine? Use CutexBaseworx, which uses bio-ceramic technology to bind to the protein in nails, strengthening them in the process.
Each of the products mentioned above are the perfect addition to your nail care routine, summer and beyond. To learn more about Cutex products, visit CutexNails.com and follow the brand on Facebook, Twitter, Instagram andPinterest.
**The above Cutex tips were originally published by me on my Examiner.com page. Also, while I received samples to try out for this review, all opinions are 100% my own.