It's finally time for part two of my Hawaii travel guide. In case you missed it, the first post covered where to stay, along with what to see, eat and do on the North shore of Kauai, in Princeville. The entire island of Kauai is the perfect place to get away and relax with beautiful scenery all around. Today I'm taking you to the South shore of the island, to the town of Poipu.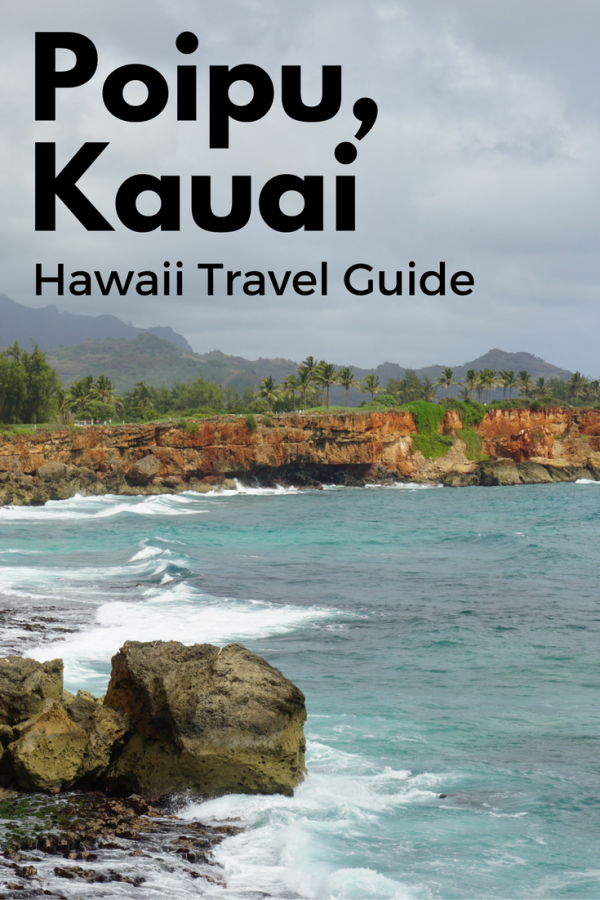 Where to Stay:
We loved the Grand Hyatt Kauai, which is located right in Poipu on the water. The property is basically right on Shipwreck Beach, but since the surf was so strong, we found ourselves posted up by one of the many pools. My favorite was the salt water lagoon that overlooked the ocean, and there are also freshwater "river pools," complete with a 150+ foot waterslide that I may have gone on about 100 times. The scenery on the Grand Hyatt property is beautiful and you truly feel like you're in a Hawaiian paradise.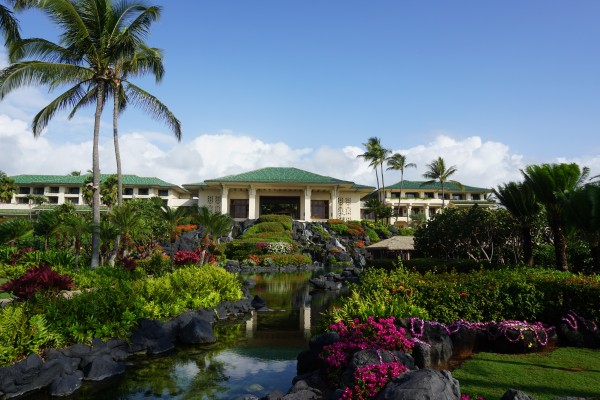 This hotel is huge, and there are lots of different room options with varying views of the property. We stayed in a Standard Room on the first floor that walked right out to one of the pools, which was nice and convenient. If you open up a Chase Hyatt credit card, you'll get two free nights at any Hyatt property worldwide if you spend $2,000 on it within the first three months, and then you get one free night a year after that. Because of this, we stayed at the Grand Hyatt for free!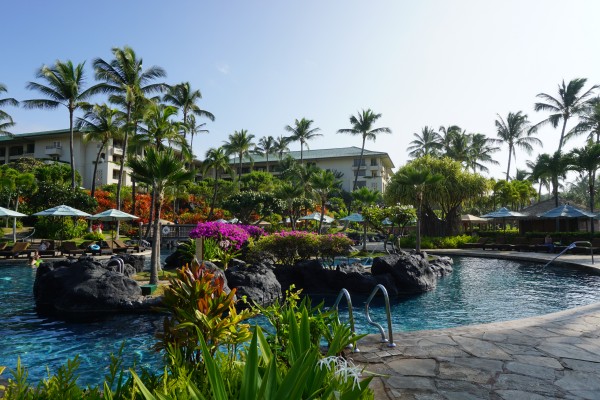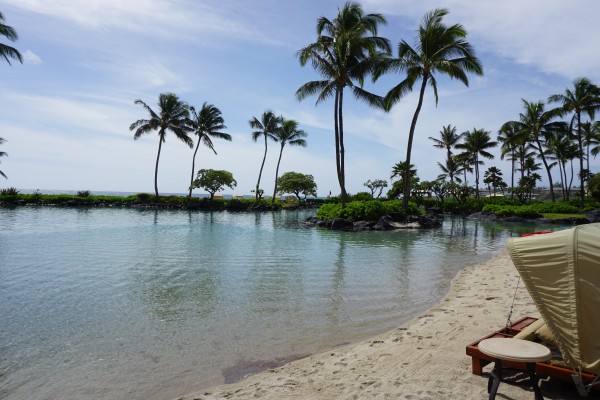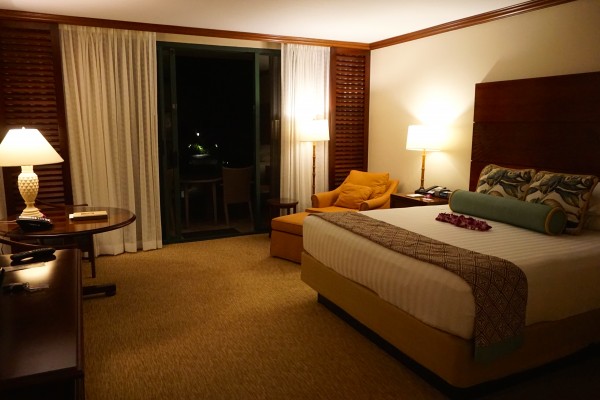 What to Do & See:
We were only in Poipu for two days, two nights, and because there was lots to do and see right at the Grand Hyatt, we spent the majority of our time there. If we had more time, I would have loved to actually take advantage of even more of what the hotel had to offer, such as yoga and fitness classes that are complimentary to guests with a 25-minute spa treatment. There's also the Grand Hyatt Kauai Luau Show on Sunday and Thursday nights, which we unfortunately weren't around to see.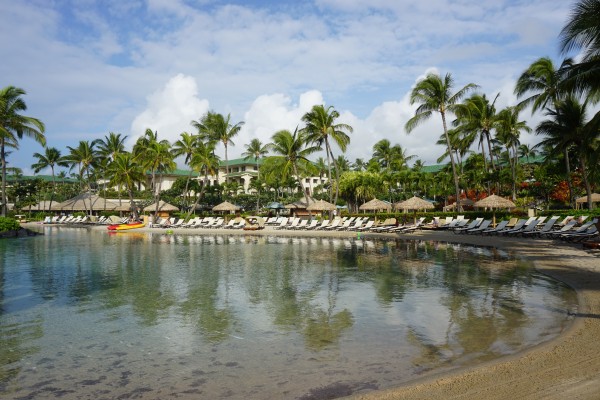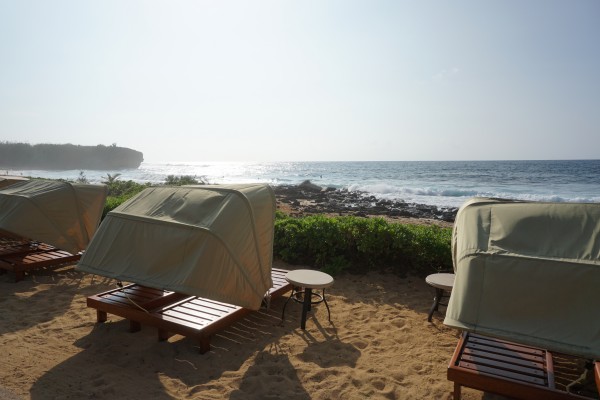 Around the resort, Shipwreck Beach is a great spot for surfing (if you consider yourself advanced – red flags were up the whole time we were there), and it's also where the Maha'ulepu Heritage Trail starts. It's a pretty easy hike along the coastline with beautiful views, 2 miles each way. We went early one morning and packed a few snacks and lots of water then went straight to the pool afterwards because it was hot. It's a nice way to get some exercise while taking in the scenery.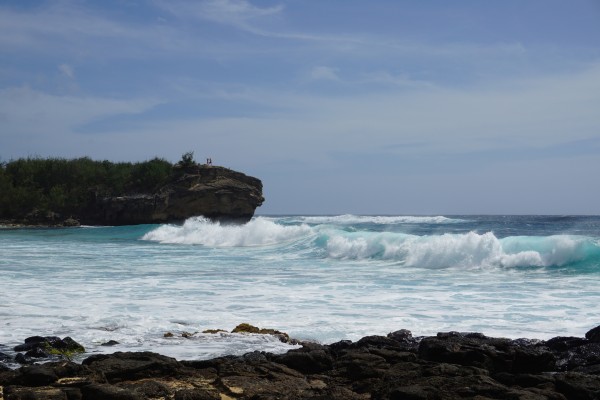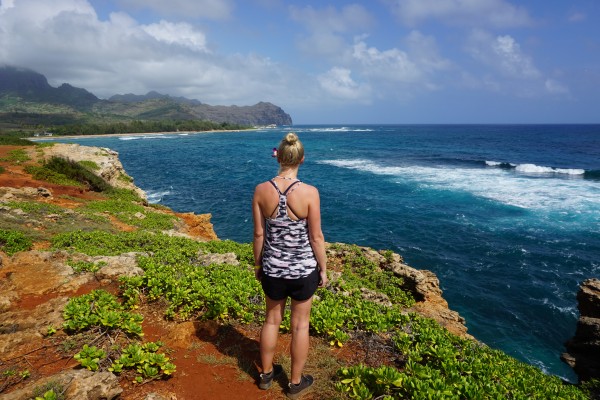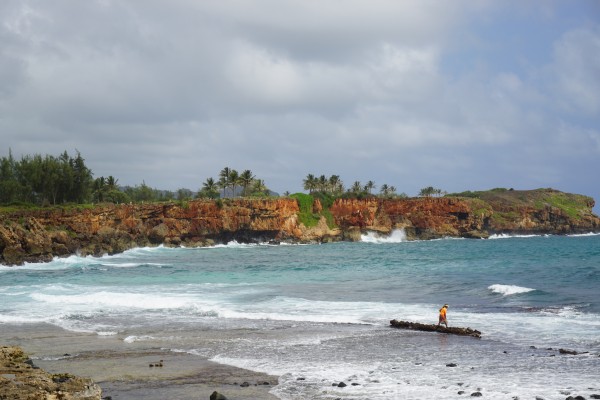 Aside from that, there's the Allerton Garden, where you can take sunset tours of the tropical botanical garden. We didn't check it out ourselves, but I'm sure there are some nice photo opps – part of Jurassic Park was filmed there. And there are plenty of boat and helicopter tours that go to the Napali Coast (more on that in my Princeville post) from various locations around the island.
Where to Eat:
We found a great place to grab a quick bite to eat or fresh produce and other groceries, the Living Foods Market, which we went to daily for breakfast. We stuck with bagels and fruit, but they have a full menu of breakfast sandwiches, crepes and more – plus there's a juice bar with lots of different blends. Near that, there's also the Cortado Coffee Bar and the Kukui'ula Village Shopping Center with lots of other restaurants and stores.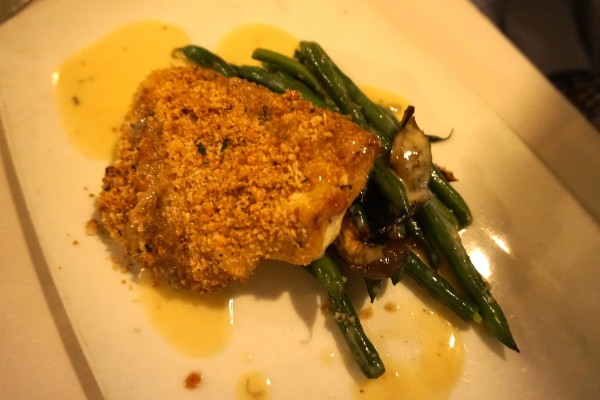 In that plaza, we loved dinner at Merriman's Fish House, where the Macadamia Nut Crusted Mahi Mahi is a must-have. You can't go wrong with anything on the menu, and if you aren't able to stop in while visiting Kauai, there are other Merriman's locations on Maui and the Big Island. We also stopped at Tortilla Republic for some delicious fish tacos, street corn and "hydration margaritas" on Taco Tuesday for lunch one day. And if you want to take a break from seafood or want a nice, low-key meal, try Pizzetta, which is a mom-and-pop Italian restaurant we found with great reviews on Yelp.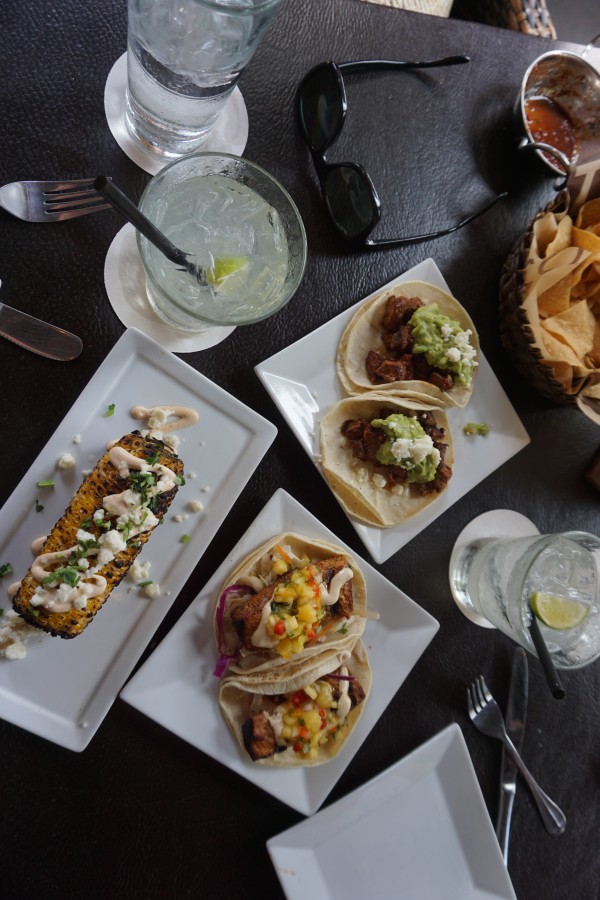 That sums up our visit on the South Shore of Kauai – more pics below! Next up: Maui travel guides for both Kapalua and Wailea, then onto Italy. What are your favorite vacation spots? Let us know in the comments!