A few weeks ago, my husband planned a trip for us to visit friends in San Diego and Los Angeles for my birthday weekend. We've been out to San Diego many times because we've had a few different friends living out there for a long time now, and this was my second time visiting my best friend in LA. Since we only had two days and one night there, we decided to make a big, celebratory day out of Sunday, and that led us to The Penthouse for brunch and then on to the Bungalow for afternoon drinks outside. The next morning, we went for a nice hike at Temescal Canyon and then relaxed with our friends before heading back to freezing cold Boston. Check out the details and photos below!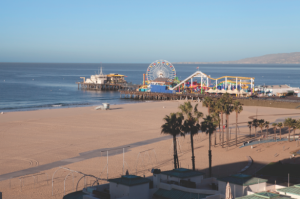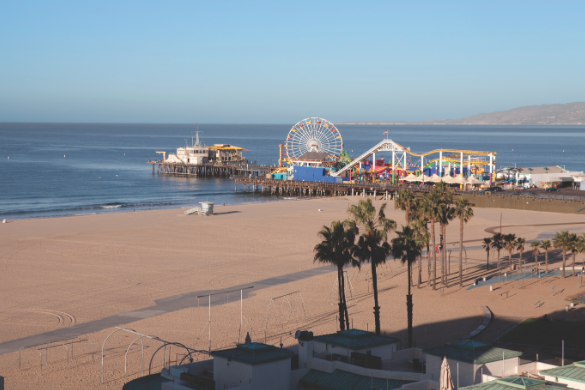 1. Brunch at The Penthouse at The Huntley Hotel
One thing that Boston is missing is all-you-can-drink brunches. Oh and the amazing view of the Santa Monica beach that you get at The Penthouse at The Huntley Hotel. The Penthouse is chic, modern and loungey, and is truly a perfect brunch spot. I hear it's a great nighttime spot as well, but we didn't have the opportunity to check that out for ourselves. Because The Penthouse is 18 stories above and features large glass windows all around, you can enjoy a 360 degree view of the shore while indulging in contemporary cuisine and creative cocktails. If you're lucky, you may even run into your favorite celebrity too.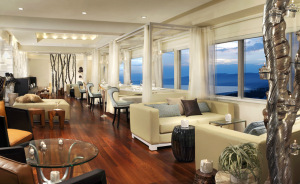 The brunch was delicious and so were the bloody mary's and mimosas that never stopped coming until we were finished eating. I went with the burger because I was feeling lunch, which was delicious, but one of our friends got the bacon waffle stack that was pretty incredible for brunch. Check out the brunch menu here and don't miss this place on your next trip to LA.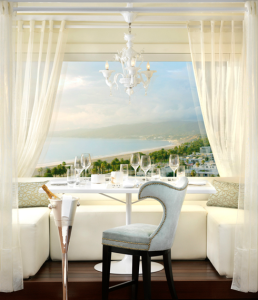 2. Drinks at The Bungalow
I'm not usually into the trendiest bars and clubs, but The Bungalow in Santa Monica (which happens to be around the corner from The Penthouse) is a pretty unique and fun place to have drinks outside, both during the day and at night. The LA Times describes it well: "The Bungalow is a breezy Baja-style 1947 cottage surrounded by lushly landscaped grounds and gardens. There are five distinct spaces to mingle within this inviting respite from hectic city life: The Study, a main bar, an outside deck, a State Room and East Garden for private dining, and a game room."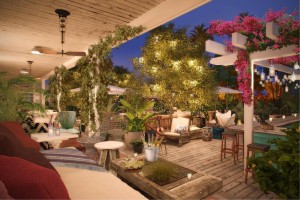 From the outside deck, where we hung out for the afternoon with a few cocktails, you can see the ocean and relax on couches while enjoying the fresh air. The photos show this space well – just picture it with lots of people instead of empty. On a related note, make sure you get there early because when we left at 5 p.m. on a Sunday there was a huge line to get in!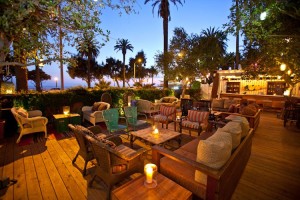 3. Hiking at Temescal Canyon
On Monday morning, the friends we were staying with were working, and we wanted to get outside and enjoy the nice weather on a hike. One of my husband's friends from college also lives in LA, and he showed us a nice hike that wasn't quite as busy as Runyon Canyon and was also only about a 10 minute drive from where we were staying in Santa Monica. Temescal Canyon is in Pacific Palisades at the end of Temescal Canyon Rd. on Sunset Blvd. We did the hike as a loop because it was the best way to see the beautiful ocean views, but there are also alternate ways to go. This 4-mile loop was perfect for someone like me who is active on a regular basis but not an avid hiker. Parking is technically $7, but on a Monday there was plenty of free street parking – and only a few other groups on the trail. Check out the view in the photo I took below!

What are your favorite things to do in LA? Leave them below in the comments!