Since we've been quarantining for well over a month now, my everyday wardrobe hasn't changed much from what I've been wearing all of maternity leave… pajamas on a lazy day and my "nice" leggings and sweatshirts or thermals on a good day.
On the plus side, this has stopped me from shopping most of the big sales going on right now. The only things I have bought are athleisure of sorts that I'll be wearing both now and when we're out of this mess… a pair of joggers, leggings and a workout tank. And I'm wearing them with some of the cozy tie dye sweatshirts I actually bought when I was pregnant (nice and oversized still works now!). This is the one I have (in pink/orange) and love.
If you're looking for something comfortable that will work for days spent in the house that will also work for everyday life, check out my picks for cozy tie dye sweatshirts. I can't wait 'til the weather heats up to wear mine with shorts… or you can just buy the matching shorts (or sweats) like this set (love the whole Colsie line from Target).
Tell me your favorite cozy tie dye sweatshirts or casual athleisure you're wearing/shopping now!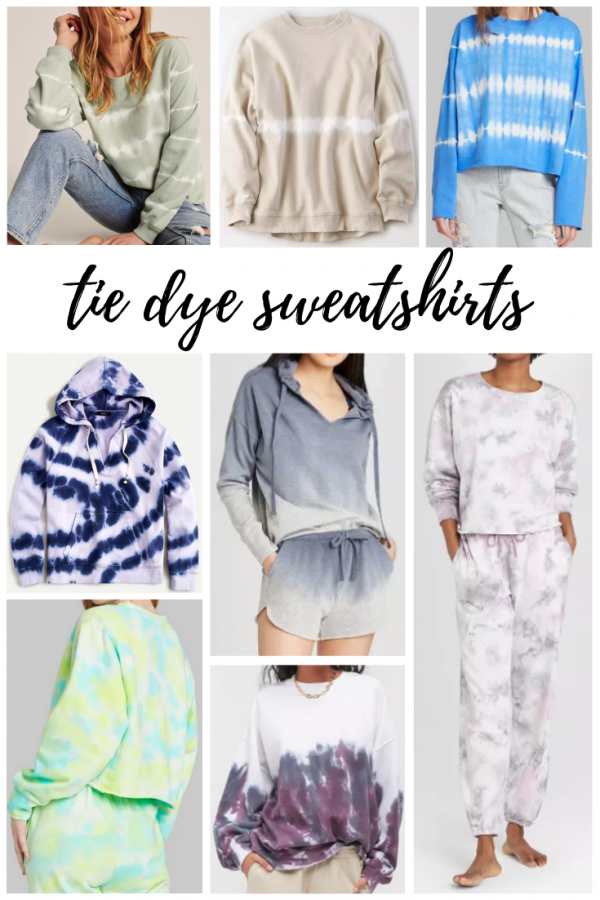 Shop the Post:
TOP – one / two / three
MIDDLE – one / two (& shorts) / three (& pants, shorts)
BOTTOM – one (& pants) / two
Shop Even More Options: