One of my favorite things about working from home on Fridays is that I can be so productive with both work- and life-related things at once. I can get a jump start on my day early by eliminating my 40 minute commute, but also throw in a load of laundry in between work projects without completely interrupting my day.
When we first moved into our condo, we bought a desk to put in a very random room that we weren't sure that to do with, and that became my office (with a side of laundry and storage). It worked for a while, until the wedding gifts came, and that room then became primarily storage. Since then, I've been working from home at our kitchen table, which is not ideal, and I'm determined to reorganize the room and not only make it a workable space, but also a room that actually looks like a real room and not just a random space.
So far, we've purchased a few additional pieces of furniture and started to organize the room. Once everything is in place, then comes the decorating. Here is some office inspiration that I came across this week: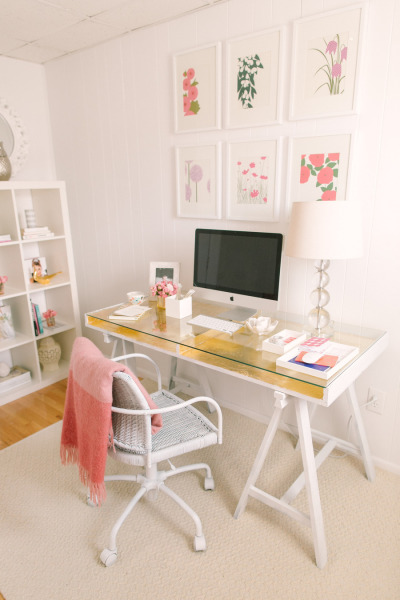 (from StyleMePretty.com)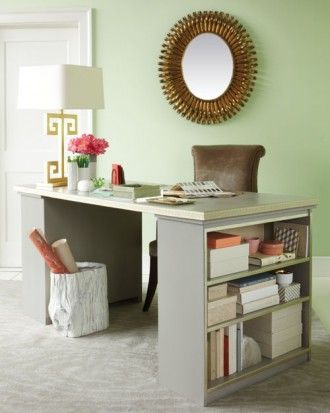 (from MarthaStewart.com)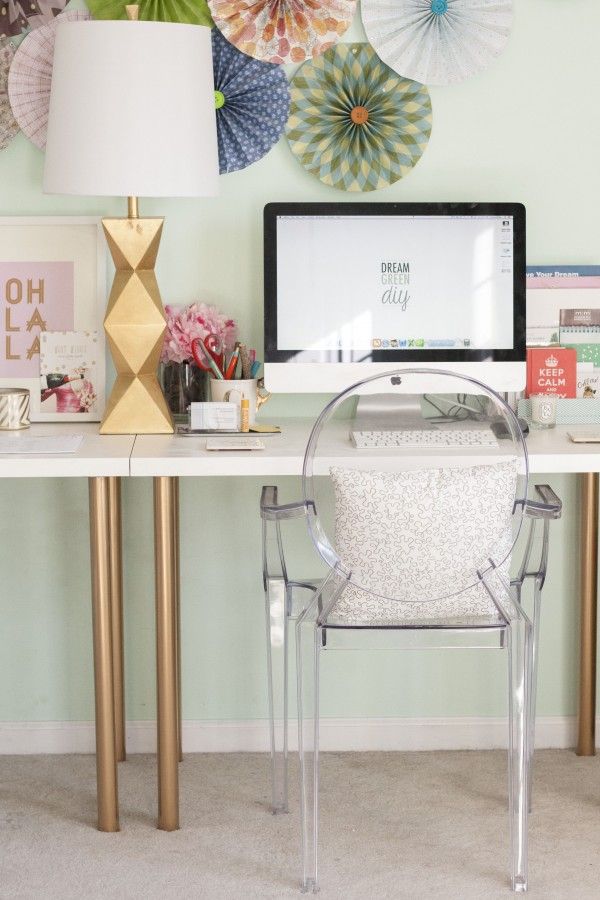 (from DreamGreenDIY.com)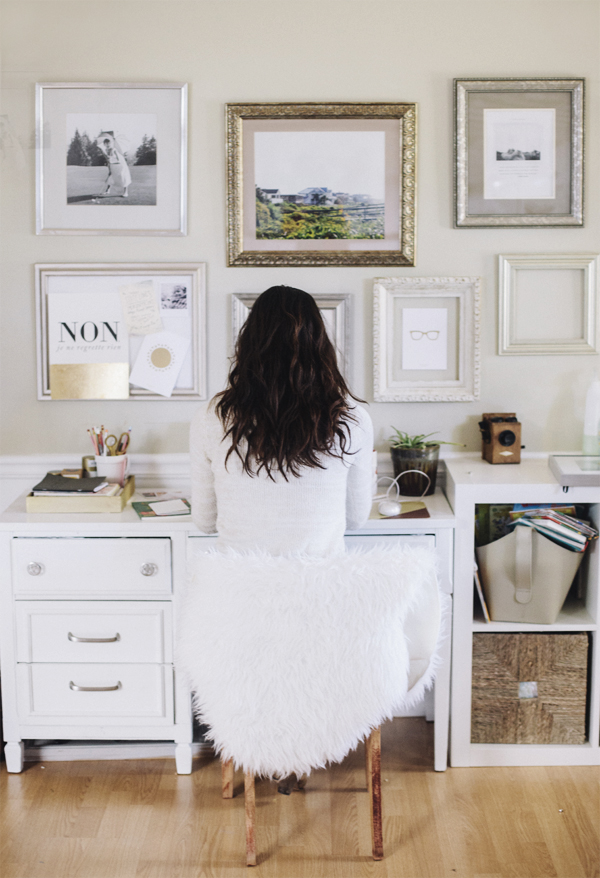 (from InHonorOfDesign.com)
More to come on this room – right now I'm thinking white, gold and aqua blue. We'll see if that changes throughout the process!