With Super Bowl Sunday coming up, I wanted to share a couple of new dip recipes. The first one is by far the easiest – and probably the healthiest too. I'm a big fan of Ranch… I eat it on almost everything, but I also know that it's not the healthiest thing to dip my veggie in. That's where this recipe that I tried last weekend comes in: Non-Fat Greek Yogurt Dill Dip, which I came across on Pinterest in a post from FitSugar.com. It's a great alternative to the veggie dip that comes in a standard veggie tray – and the best part is how easy it is to make. All you have to do is stir together four ingredients (plus salt and pepper) and refrigerate for a couple of hours before serving. This recipe makes six two-tablespoon servings, so if you're hosting a bigger party, feel free to double or triple the recipe. Check in out below!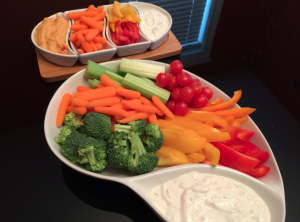 Ingredients:
6 ounces of nonfat plain Greek yogurt
1 tablespoon fresh dill, chopped
1 clove garlic, minced
1 tablespoon fresh lemon juice
Salt and pepper to taste
Directions:
Mix all ingredients in a bowl and refrigerate for at least two hours.
Serve with chopped veggies or crackers. Makes six two-tablespoon servings.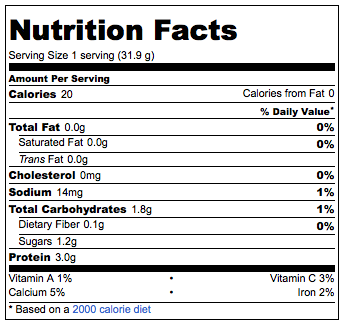 What's your favorite veggie dip? Share it below!