Yesterday's post was all about fun ornaments for your home & to give as gifts (the sale is still going on – 20% off!) and today I'm back with Target holiday decor… & lots of it. Not only that, Target is having a home sale this weekend, so now is the time to gear up for the holidays with 25% off!
I love having our condo decorated for the holidays. At my mom's house growing up, we had cathedral ceilings in our living room and would hunt for the biggest tree we could manage bringing home. That's not possible in the city, but we still do a good job of getting in the holiday spirit over here! This year we are heading away on vacation around the time we usually decorate, so we unfortunately won't get as much time with our festive decor as usual, but I can't complain about spending some time on the beach in December.
Read on for my favorites from Target's holiday decor selection – and don't miss out on the sale!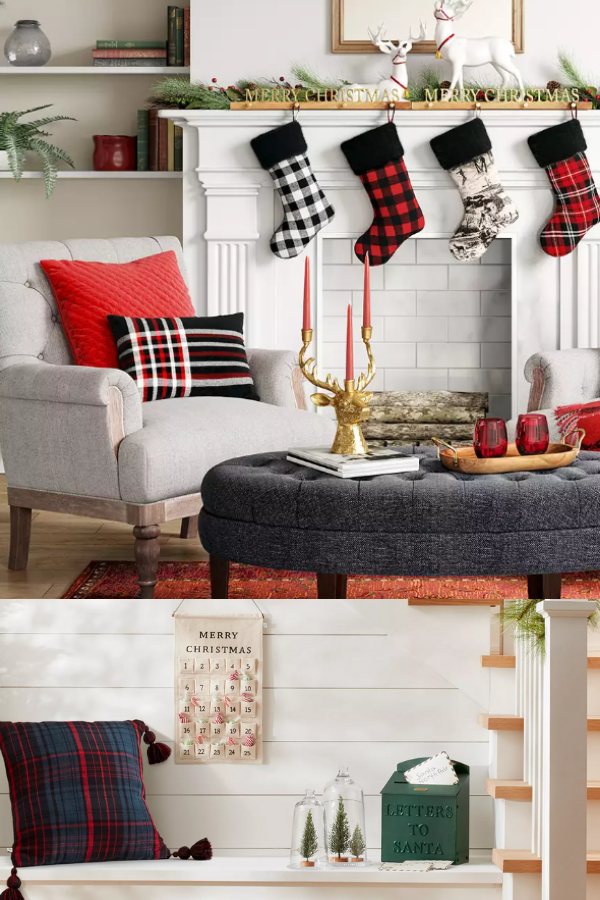 Shop My Picks:
TOP (shop the whole room here):
Merry Xmas Stocking Holder / Garland
White Reindeer 1 & 2 (also in black) / Reindeer Candle Holder
Red Gingham, White Gingham & Red Plaid Stockings
BOTTOM (shop more from this line here):
Plaid Pillow / Advent Calendar (also love this one) / Letters to Santa
side note: also love this coffee table shown above!
Target has SO many holiday decor options that it's actually overwhelming. Below are several other things that caught my eye!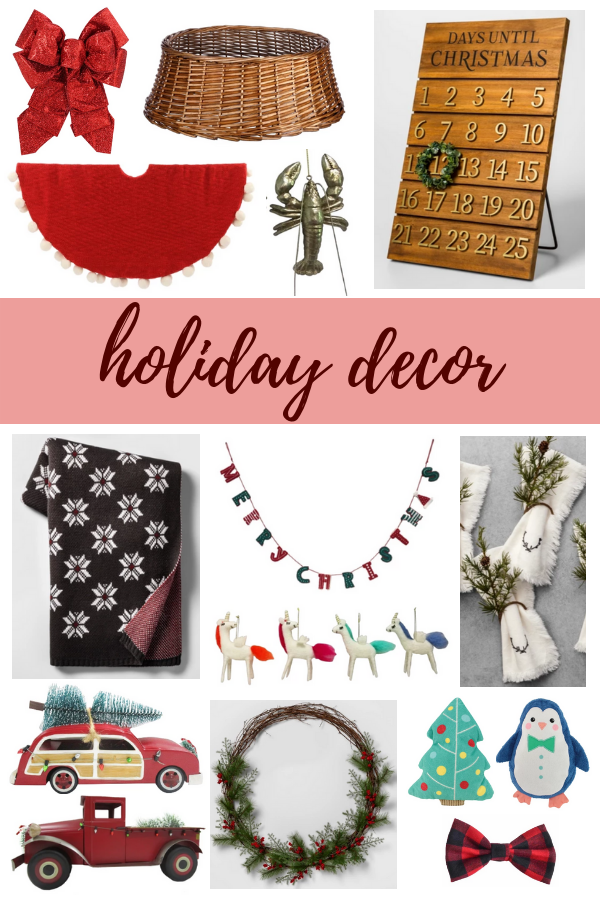 Shop My Picks:
Red Glitter Topper Bow / Wicker Tree Base Cover / Advent Calendar
Pom Pom Tree Skirt (also in off-white) / Gold Lobster & Crab Ornaments
Nordic Star Blanket / Merry Xmas Garland Banner / Napkin Rings & Napkins
Unicorn Ornaments (& cutest owls!) / Station Wagon, Truck with Tree (ornaments here)
Red Berry Wreath (also this one for 1/3 of the price)