Happy New Year! To kick off 2019 and also say TGIF, I'm bringing back a series I started a few years ago but in a new way. Fridays are now for sharing my favorite things – whether it's blog posts from other people, products I'm loving, shows I'm watching/books I'm reading or totally miscellaneous things I love, read or hear about.
This idea comes from an Insta post I saw a a while back where someone had mentioned this was a great way to support other bloggers and women in business. And I have to say, it was fun to write! I'm one of those people who always has a billion tabs open on my laptop, so this is a way for me to dump it into one spot and come back for it later… while also sharing with you!
I'll be back with my goals for the year, my favorite Amazon purchases of 2018 and lots more this month. Feeling re-energized for the first time in a while. Bring on 2019!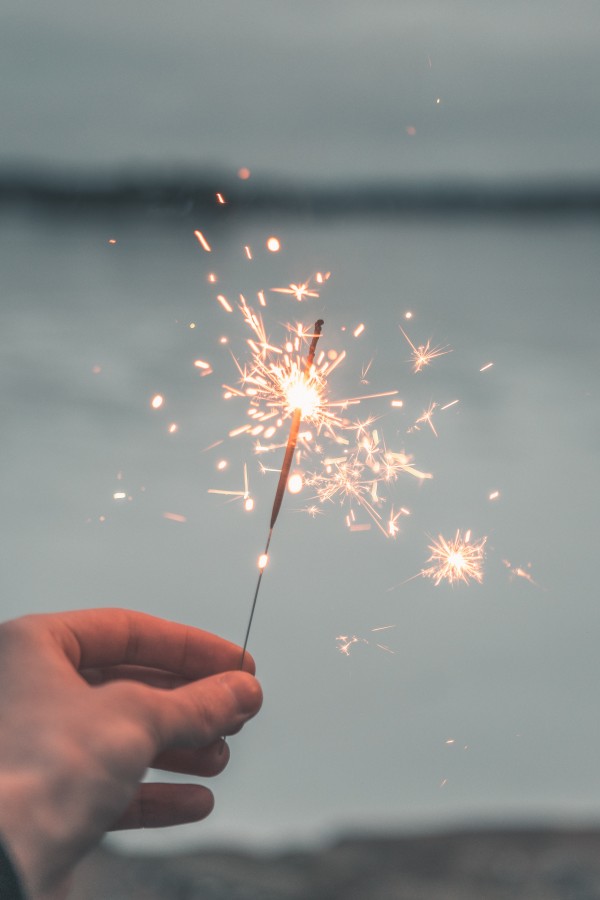 Photo by Oskars Sylwan
Speaking of setting goals for the year, I'm into the "word of the year" approach and am toying around with a few right now. This post gives one example (and is also honest perspective from an influencer who is trying to balance her desire to stop buying so much with the business side of blogging).
Also want to attempt the Happiness Project again… but a less intense version with just one task to repeat every day each month (full review of the book here). One of my favorite podcasts just put out an episode that is essentially the same concept with different monthly ideas to focus on.
My Kauai, Hawaii travel guide came in on top every month of 2018. Making me want to go back – especially to the hotel we stayed at! View my other Hawaii travel guides here and here (more to come).
Ordered this black dress for a winter wedding and think it's simple enough (but with fun details) to wear again. These earrings (or these!) would be perfect with it. I wish I had this dress in a winter color – there are so many options, but the one I have is light blue.
Apparently it's Capricorn Season… and every horoscope I read is telling me that this is the year of self-love or that now is the time to find more time to relax and heal. I'm into it.
Getting ready for binge-watching season – a.k.a. frigid January/February temps and snow… What are your favorite shows right now? Just binged Yellowstone, started The Office from the beginning and am always shamelessly watching reality TV (can't wait for Bachelor to start back up).
On the note of entertainment, aiming to read one book a month in 2019. I ended the year with two great beach reads: Crazy Rich Asians (now a movie) and When Life Gives You Lululemons (Devil Wears Prada spin-off).
Not a mom yet, but loved the realness in this Insta post. My feed around the holidays was filled with perfect-looking families with babies – that's not always reality and that's OK.
On the hunt for ginger jars of all sizes and found this guide on where to buy them.
Random new daily activity has been laying on this acupuncture mat – perfect if you want to get some of the same benefits without needles.
Also loving hair accessories (why did scrunchies ever go away?!). This headband is so fun – might need to get the leopard print one.
Planning on making a list to help start a capsule wardrobe approach to how I shop. What are your favorite staples?
Last obsession: dainty gold jewelry, which is nothing new for me, but I'm loving everything from Missoma and Mejuri.
Trying to swap out products as I run out for cleaner options. Right now I'm loving this mascara and this primer, both at Target.
Shop the Post: