I'm not sure what I did before Amazon Prime. It's become my go-to for everything from dog food and kitchen gadgets, to jewelry, travel essentials and gifts. No more going to miscellaneous stores or waiting a long time for orders to come in – it's 2 days with a click of a button. I looked back at alllll of my purchases over the past year to give you my best Amazon finds of 2018.
Tt was hard to top 2017's Dash egg cooker or this compact spiralizer, but this year's picks included several significant purchases for one reason or another. Whether it was changing the way I pack for travel or accessorizing with trendy, inexpensive pieces, Amazon did it all.
If you're on the hunt for a good gift for a guy in your life, I highly recommend a Yeti cooler. And while I didn't list out baby and toddler gifts below, I also purchased little board book sets for several of the nuggets in my life (here & here).
Here are my top picks in no particular order, which I love for all different reasons.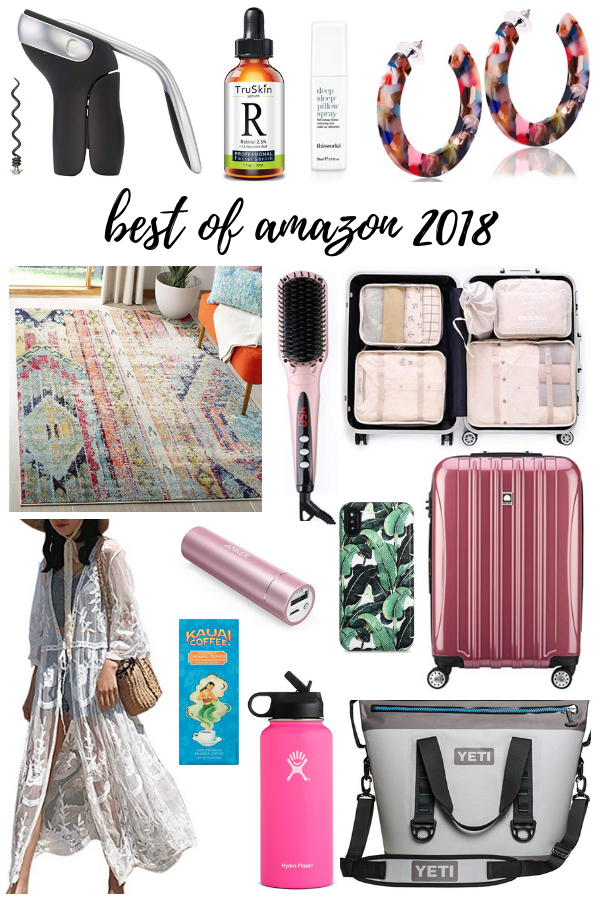 Self-Care & Beauty:
1. Acupuncture Mat: If you're curious about what acupuncture can do for you but aren't into needles or committing to appointments, try this super affordable acupuncture mat. Lay on it for 20+ minutes a day and relax – promise it doesn't hurt.