Easter always reminds me of a few things: egg scavenger hunts with my mom (she went all out when I was little!), Cadbury eggs (my mom eventually filled my Easter basket exclusively with these – they are my favorite) and dyed hard boiled eggs from my grandmother. Here in New England, it's also a holiday that makes you think spring with all of the florals and pastels, even if the weather isn't quite there yet.
Last year, my husband was away Easter weekend, so at last minute my mom, one of my brothers and a few other family members came over to our place for dinner. We live in a condo, so hosting family events hasn't been in the cards yet, but I threw together a quick tablescape using our regular table settings and a few added touches: floral paper napkins I got at HomeGoods, egg-shaped candles my stepmom gave me years ago and a bunch of tulips. I have to say, I was pretty impressed with myself.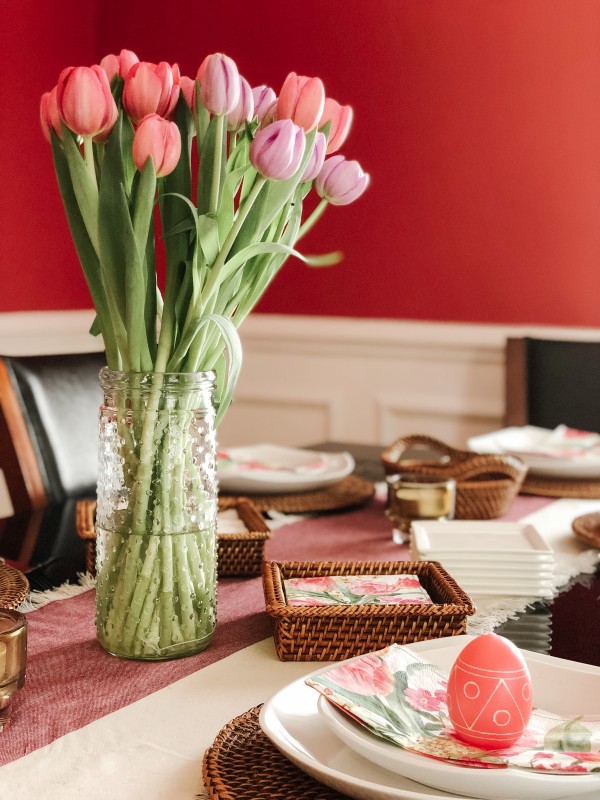 I actually have no idea what we're doing for Easter this year and while I doubt we'll be hosting a big group until we give in and move to the 'burbs, I thought I'd share some fun Easter decor inspiration. Lots of this is great for spring in general!
And while these aren't really Easter decor, I'm obsessed with these baskets and liners – you can pick out your own print and personalize with your little ones' names. I will definitely be getting these when we have kids!
Scroll through and click on the products in the widgets below.*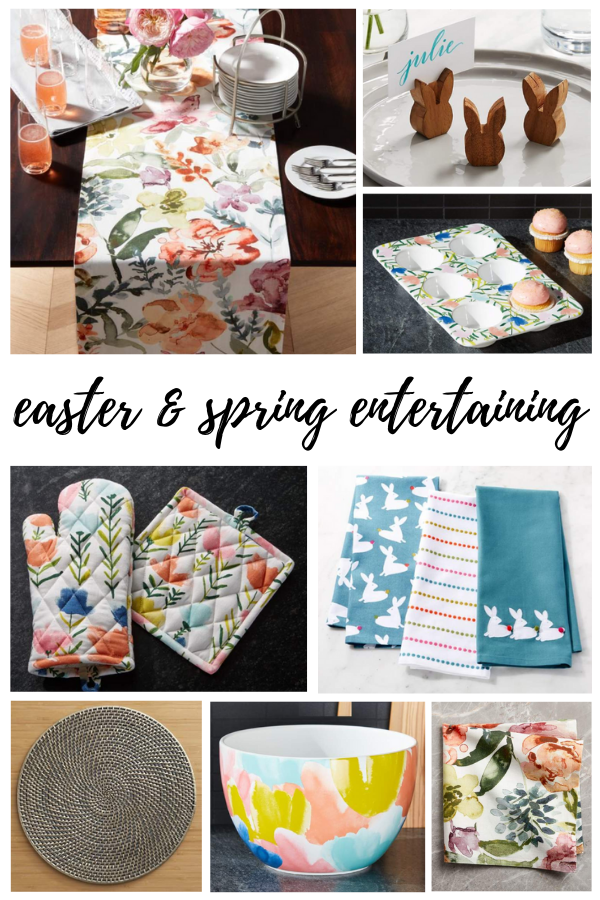 Shop the Post: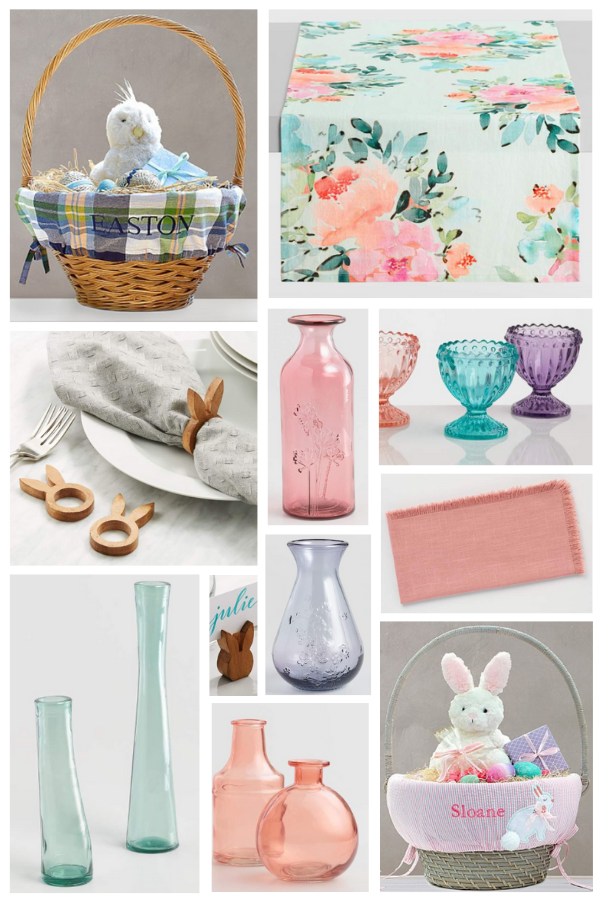 *This post contains affiliate links.