I've never been into diets, but at the start of this year, I was definitely feeling like I needed to get back to eating healthier after a long holiday season. We've had a juicer (on sale here & also here) sitting on our counter since my bridal shower almost 6 years ago and had yet to use it, so I decided this would be the year we get into juicing. We started out with one green juice recipe and have been making a couple of different ones each week and I love it so far!
Juicing requires lots of fruits and veggies, but I think it's worth it, as I really do love the taste of them. I don't love spinach, but it's great in juices, and I like that other flavors mask this nutrient-rich veggie. I started out using a lot of kale, but it's more expensive and I found it doesn't actually make as much juice as spinach, so lately I've been scaling that back.
Today I'm sharing one of my go-to juices, made with apples, oranges, parsley and spinach. I think this one is so refreshing. The recipe below makes a little more than 32 ounces for me usually, depending on how big the apples and oranges are. I make that much so my husband and I can have 2 days' worth, but you can easily scale it back.
Have other juice recipe recommendations? Leave them in the comments below – I'm always looking for new recipes to try out!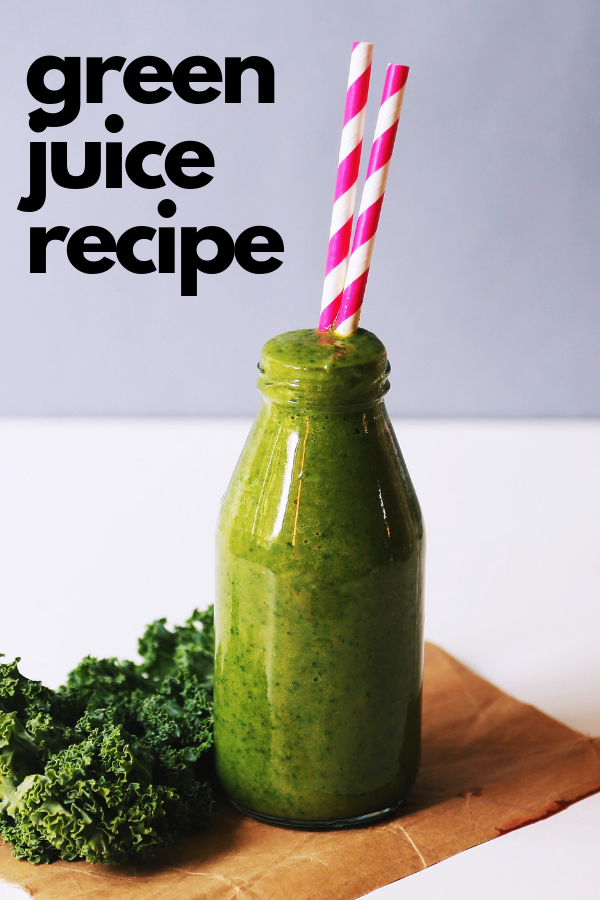 Green Juice Recipe
Ingredients
12 sprigs parsley 
6 apples
3 oranges
8 oz (about 6 big handfuls) spinach
Directions
Turn juicer onto highest speed (on my juicer it's level 5)
Remove stems from parsley and put in juicer
Remove core from apples, cut into large pieces and put in juicer
Peel orange, cut in half or quarters and put in juicer
Put about 6 big handfuls of spinach in juicer
Pour into glasses and enjoy