Labor Day Weekend has come and gone, marking the unofficial end of summer. While a month or so ago it felt like fall was on its way here in Boston, it now feels like summer is here to stay through September, with weather in the 80's all this week. Regardless of the temperature and whether you have a week or a few months left of the summer sun, it's always important to wear sunscreen. Below are some great sunscreen options from COOLA Suncare, Sun Bum, Supergoop! and Mary Kay, all of which offer sun protection in their own way.
Supergoop! Lip Balm / Coola Sunscreen Spray & Mineral Face SPF
Mary Kay CC Cream / Sun Bum PRO SPF products
COOLA Suncare
I wrote about COOLA Suncare a few weeks back in my beach essentials post, but love the brand so much that I just couldn't leave them out of a post with my sunscreen picks. Coola knows how to make sunscreen products that you can feel good about wearing. The ingredients are organic, sustainable and locally sourced, made in San Diego. The brand describes their products as green, yet still luxurious, with all of their offerings protecting and nourishing your skin with vitamins and age-defying antioxidants, while remaining free of parabens, paba, petroleum and phthalates.
The Sport SPF 30 Citrus Mimosa Sunscreen Spray and Face SPF 30 Cucumber Moisturizer are two great sunscreens for any day spent in the sun. The spray is continuous and goes on nice and clear, and both are made with 97% organic ingredients like cucumber, algae and strawberry extracts and are water resistant. The face moisturizer is super sheer, hypoallergenic and the cucumber scent actually feels refreshing. Both help fight aging with the antioxidants they're infused with.
You can purchase the spray here ($32) and the face lotion here ($32). And to learn more about Coola Suncare, visit CoolaSuncare.com and follow the brand on Facebook,Twitter, Instagram and Pinterest.
Sun Bum Sunscreens
Sun Bum, a small company in Cocoa Beach, Florida, offers sunscreens that are tested, approved and recommended by The Skin Cancer Foundation. The company's PRO line includes mineral based sunscreens that are specifically designed to offer the best sun protection to people who work and play hard in the sun. It's not oily on your hands, doesn't smudge into your eyes, and stays put during activities in the water, wind or hot sun.
The PRO line includes products with SPF 30 and 50, both for your body and face. The Sun Bum PRO SPF 30 Sunscreen and Sun Bum PRO SPF 30 Face Stick are water resistant up to 80 minutes, are non-greasy and non-migrating, and offer both UVA and UVB protection. The face stick is also oil, fragrance and oxybenzone-free, hypoallergenic and Vitamin E enriched.
You can purchase the sunscreen here for $18 (3 oz) and the face stick here for $15. For more on Sun Bum Sunscreens, visit TrustTheBum.com and follow the company on Facebook, Twitter, Instagram and Pinterest.
Supergoop! Skincare
Eight years ago, Supergoop! CEO and Founder Holly Thaggard was shocked to learn that one of her close friends was diagnosed with melanoma at such a young age. After learning that skin cancer is the most common cancer in the U.S. and that more than 90% of the signs of aging are caused by the sun, Holly started her mission to raise awareness with the launch of Supergoop! This brand's antioxidant-infused sunscreens help protect skin from UVA rays and also have high enough SPF to prevent damage caused by UVB sunburn rays. The products also improve the appearance of fine lines, wrinkles, elasticity and hyperpigmentation by neutralizing free radicals and stimulating collagen production.
Supergoop! products are all lightweight and easy to apply, made with high-quality ingredients and don't smell like typical sunscreen products. The Supergoop! SPF 30+ UVA | UVB Lip Balm is a great way to protect your lips from the sun, while also keeping them hydrated. This product calms, soothes and protects chapped lips, which is essential especially in summer months when it's easy to get sunburnt lips. It comes in MintFusion and AcaiFusion and can be applied under or over your favorite lip color to give your lips some much-needed SPF. You can buy the lip balm for $8.50 each here. 
I had the opportunity earlier this year to try out a few different Supergoop! products for the first time – check out the full review here. You can also keep up with the latest from Supergoop! at Supergoop.com and by following the company on Facebook, Twitter and Instagram.
Mary Kay Skincare
Mary Kay offers much more than great makeup products, and that includes skincare. The Mary Kay CC Cream Sunscreen Broad Spectrum SPF 15 is a perfect way to make sure your face is protected on a daily basis, as it can easily be incorporated into your beauty routine. This product gives you an easy, naturally flawless-looking complexion with a lightweight formula that doesn't make you look too made up, while also giving you the SPF you need.
This CC cream actually gives you eight essential skin benefits in one step. It corrects complexion imperfections, while also infusing your skin with benefits that help protect it against future damage. It offers hours of hydration, diminishing the look of blemishes and redness and leaving skin looking healthier, younger and more vibrant. Better yet, it works for all skin tones and types (even acne-prone and sensitive skin) and is oil- and fragrance-free.
The CC cream is available in four shades – Very Light, Light-to-Medium, Medium-to-Deep, and Deep – all of which are available at MaryKay.com for $20 each. For more on Mary Kay, follow on Facebook, Twitter, Instagram and Pinterest.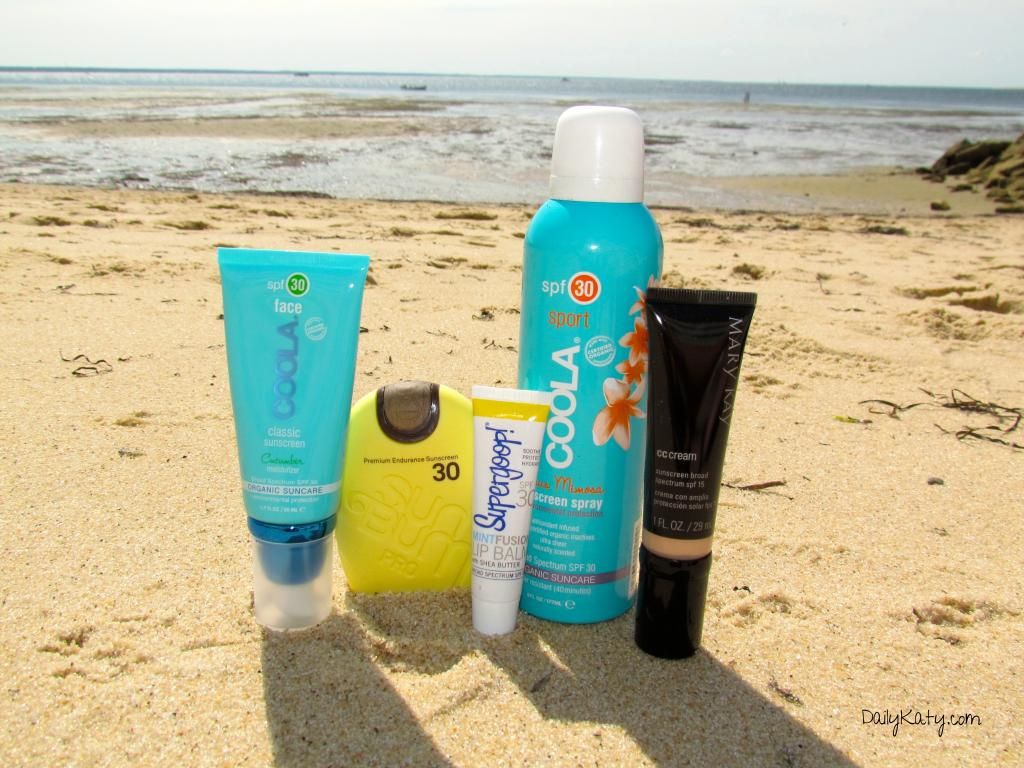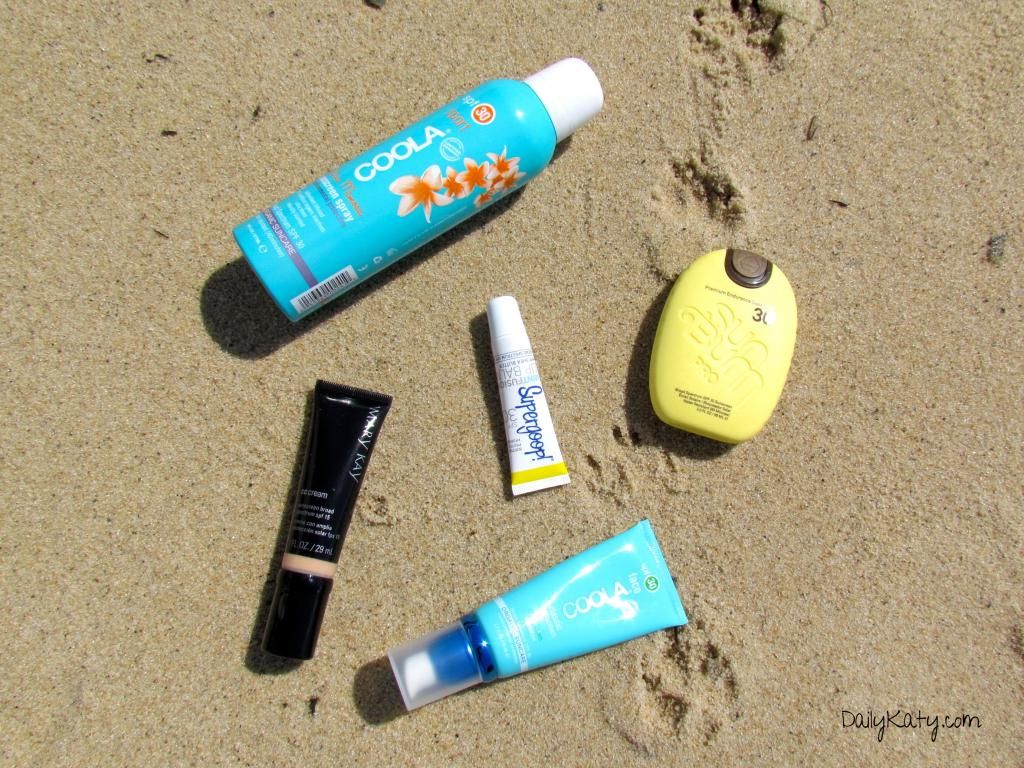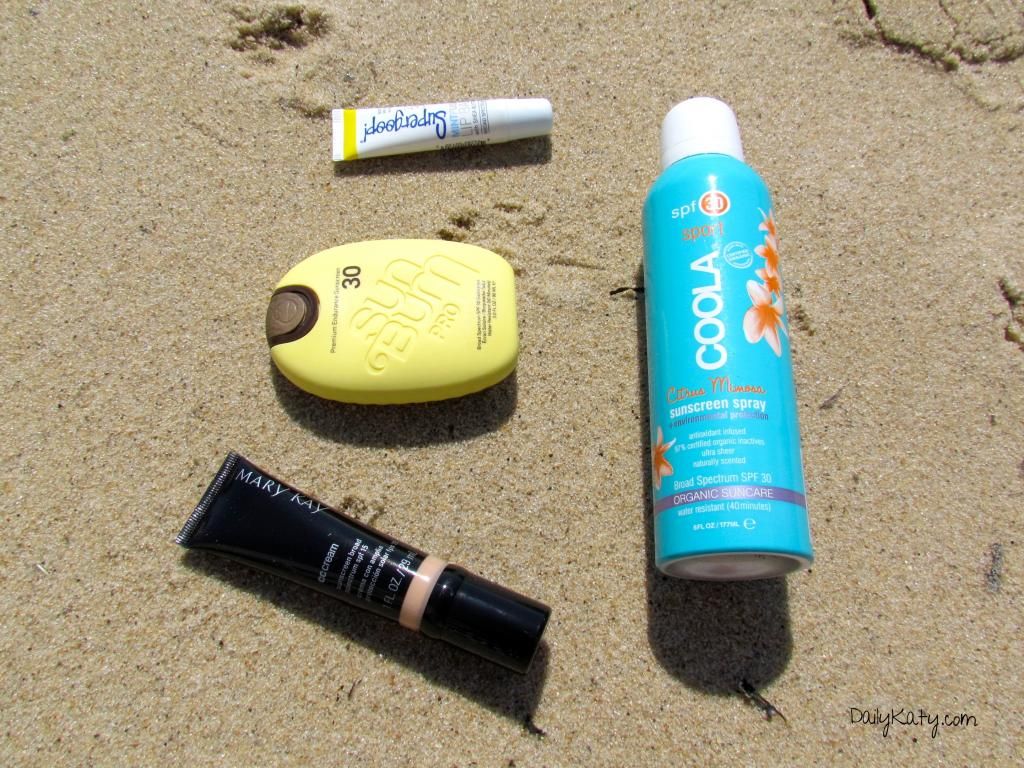 What are your favorite sunscreen products? Let us know in the comments below!
**A similar version of this review was originally written and published by me on my
Examiner.com
page. Also, while I received samples for this review, all opinions are 100% my own.