It's no secret that Blake Lively has amazing hair. If I had to choose one celebrity with the best hair, it would be her. Her effortless, yet glam hair styles are always perfect, from effortless waves to a ponytail that works for both day and night. Butterfly Studio Salon senior stylist Stacey Guerra has some great tips for creating looks like Blake's that require minimal product, prep or time.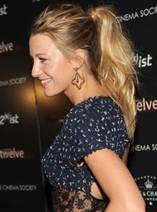 Pretty Ponytail
Upgrade a worn ponytail from day to night by taking out that pony and shaking it as hard as you can just to create some body.
Grab your purse-size dry texturizing spray (key for reworking fullness into limp hair) and apply through entire head, roots to tips.
Shake hair out, using your hands as well to break up, lift, and activate your spray.
Pull hair back, taking one section at a time to create a super textured look (versus slicked back and smooth).
Secure above or at the curve of the head with a hair tie (the positioning makes it more playful.)
Gently pull on the hair to create height and adjust the look.
Wrap a small section of hair around the base of the pony and tuck for a messy, sexy ponytail or add a metallic pony cuff for a chic way to accessorize the look.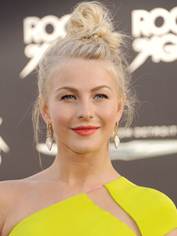 Effortless Top Knot
To create the perfect, no-frills top knot, you need a little grit or dirt in your hair which requires applying as much dry shampoo as you can.
In the AM, hold your breath and spray through hair before creating your top knot.
Then in the PM, release your work knot and shake it out by flipping your head over and mussing for volume and texture. The product will have prepped the hair and controlled the day's oils.
Take a fine size amount of molding paste, like Oribe Rough Luxury between your palms and rub through your hair.
Follow with hairspray for grip and a shine finish and flip back over.
Recreate your morning knot, but placing it more forward, towards the front of the head. (TIP: On the crown is more for a day look whereas more forward is nighttime-ready!)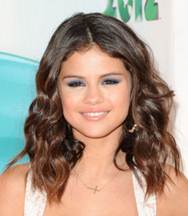 Glam Waves
Go for the two pigtail twist trick.
Part dry hair into two pigtails and spray each one with a dry texturizing spray.
Take each pigtail and section into two braids, securing at the ends with a hair tie.
Twist braids tightly into two buns right above each ear, securing with a hair tie.
Sleep overnight and upon rising in the morning shake out and apply more dry texture spray for volume. Voila! Easy, beachy waves.
**Images Butterfly Studio Salon.