Today I'm starting a new blog series where I share a whole bunch of random "good things" – books, shows, products, etc. I always find myself coming across miscellaneous finds and don't get around to sharing them, so this will also be a place for that!
Let's get the negative out of the way first: The start of 2022 wasn't world's best – I tested positive for COVID-19 on January 2 despite being fully vaxxed, work was super busy, and this time of year in New England is just cold. But a few weeks after that, we escaped to Florida for the best wedding weekend with friends (loved staying at the Bellasera Resort!), and I came back refreshed.
I'm happy to report that from there, I've been getting back in the swing of things with a positive outlook! I'm refocusing on my priorities – working normal hours, spending time with family and friends – and making sure I take time to do things that make me feel good – stretching, exercise, and reading. I've been doing Wordle in the morning and am back to tracking habits via the Habit Tracker app (recently upgraded to the premium version).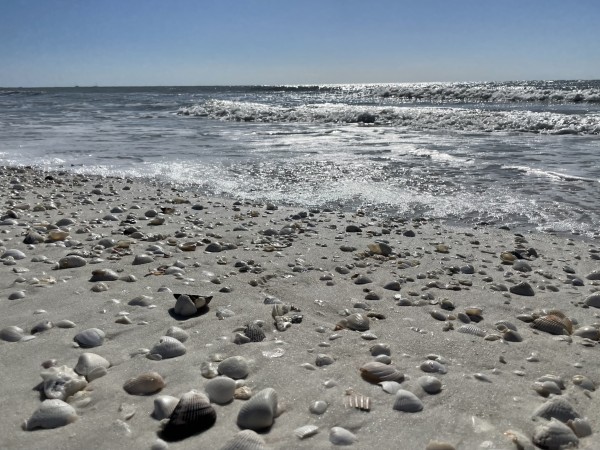 I'm not entirely sure what the cadence of these posts will be moving forward, but I had fun putting it together and think it'll give you inspiration for your own lives, while also serving as something for me to look back on! Here's my first edition of good things:
What I'm Reading:
Malibu Rising by Taylor Jenkins Reid: Taylor Jenkins Reid can do no wrong in my book – another great read from her about a Malibu-bred family in 1983, intertwined with the lifestyles of the rich and famous. It's ultimately about one specific night that changed all of their lives forever.
Golden Girl by Elin Hilderbrand: I'm very late to the party on this author, who writes beachy reads based on Nantucket. This one is actually about a Nantucket novelist who is killed in a mysterious hit-and-run.
What I'm Watching:
What I'm Listening to:
Bachelor Party: The best podcast to recap any Bachelor season, hosted by Juliete Litman from The Ringer.
Skimm This: Last year I was good about listening to this, NYT's The Daily, or NPR's Up First, and I'm trying to listen to this on my daycare walk or while I prepare my daughter's lunch in the morning. Right now, I listen to the others when there are topics I'm interested in.
The Skinny Confidential Him & Her: A continual favorite – they have all kinds of high profile guests ranging from celebs, to subject matter experts on important topics ranging from fertility and mental health, to productivity, relationships, and so much more.
I'm going to try to remember to be better about highlighting specific episodes I love!
Shopping Finds:
Popular Daily Katy Posts: